Specialized Catastrophic Injury Attorneys
We Provide Personalized Attention at Every Step of the Process
Tragic injuries can have devastating effects. Sadly, they result in permanent changes in the lives of those who endure them. If you believe that you have sustained a life-altering injury due to someone's negligence, contact a catastrophic injury lawyer at Adamson Ahdoot LLP to file a claim.
Our attorneys have three decades of experience helping clients resolve these complex cases. From start to finish, we bring our knowledge and dedication to your situation. We understand that such a serious injury is an overwhelming situation for both the victim and their loved ones. Therefore, we strive to make this difficult time more manageable for you. We do this by providing personalized attention tailored to your needs. Our attorneys work tirelessly to secure the most favorable outcomes for your case.
For further information on how we can help you, please contact us. You can reach us today at (800) 310-1606 for a free consultation, or submit your case through our website.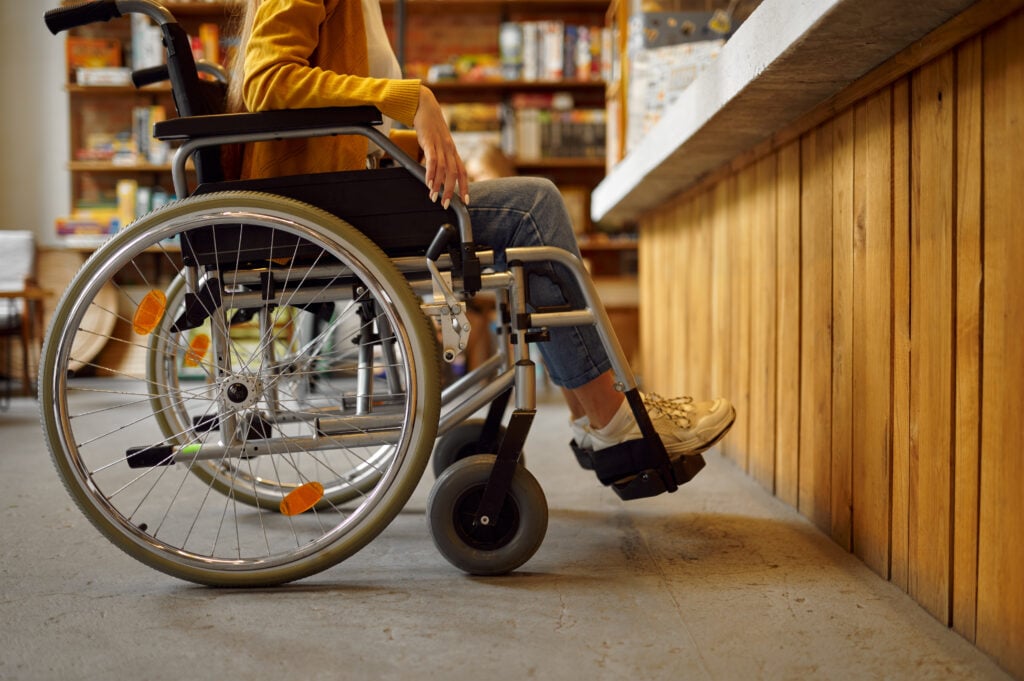 Put Your Case in the Hands of California's Most Qualified Attorneys and Receive the Compensation You Deserve
What is considered a catastrophic injury? A severe injury can have a negative impact on your physical and mental well-being. If another person's wrongful conduct has caused permanent damage to your health, you are entitled to fair compensation.
The California catastrophic injury lawyers at Adamson Ahdoot LLP have over 100 years of combined experience throughout the state. As injury experts, our goal is to help our clients obtain maximum compensation to cover lost income, bills, and future medical expenses.
What is a Catastrophic Injury?
The legal definition of a catastrophic injury differs from state to state, but generally, it means a personal injury that results in any of the following:
Long-term medical problems
Permanent disability
Difficulty maintaining the same quality of life as before your injury
Decreased life expectancy
A catastrophic injury differs from a standard personal injury in terms of scale and duration of the damage. If an incident results in an injury so severe that it changes your life permanently, the injury qualifies as catastrophic. Your catastrophic injury attorney can determine if your case falls under this category.
Types of Catastrophic Injuries
Motor vehicle incidents, such as truck wrecks, bicycle crashes, and pedestrian strikes, are the types of accidents that most often result in catastrophic injury cases. However, certain unsafe workplace conditions or defective products can also cause injuries so tragic that they have an enormous impact on the lives of those who suffer from them and cause permanent changes.
At Adamson Ahdoot LLP, we have successfully litigated catastrophic injury claims on behalf of victims who have suffered catastrophic injuries. Some of the most common types of these injuries include:
Paralysis
Loss of limbs, amputation, disfigurement, and scarring
Internal organ damage
Severe burns injuries
Major fractures
Spinal cord injuries that affect mobility
Blindness
Hearing loss
These injuries may also result in severe emotional trauma or mental health conditions. If you sustained a catastrophic injury, you might require extensive medical treatment, rehabilitation or therapy, or permanent personal assistance. If so, victims also have the right to contact a catastrophic injury lawyer to file a claim for emotional pain and suffering.
Duty of Care and Breach of Duty
If someone else caused your catastrophic injury, you have the right to hold that party responsible and file a claim for compensation. As the plaintiff in a catastrophic injury lawsuit, you must prove that the person who caused the injury owed a duty of care.
A duty of care represents a legal obligation that a person must adhere to a standard of reasonable care when carrying out any action that presents a potential danger to others. For example, a motorist owes a duty of care to pedestrians and others on the road to drive safely.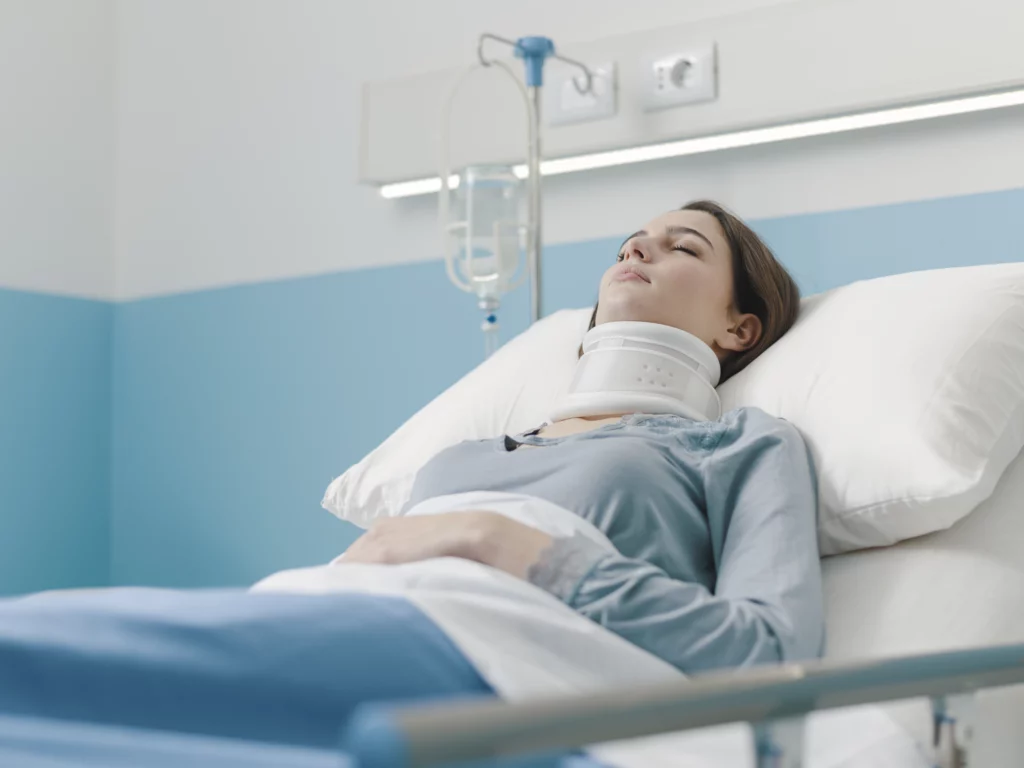 Additionally, the plaintiff must show that the defendant committed a breach of duty. A breach of duty can occur through a person's actions—for example, reckless driving. A lack of action can also constitute a breach of duty, including failure to replace worn tires on a vehicle.
Causation represents another element of a catastrophic injury lawsuit. The damages that the plaintiff suffered must be the direct result of the defendant's breach of duty.
Our attorneys at Adamson Ahdoot LLP will consult with you and obtain all the necessary evidence to prove the elements of the claim. Your specialized catastrophic injury lawyer will also act on your behalf if the defendant contests the lawsuit.
Damages
In addition to the duty of care, a breach of duty, and causality, the plaintiff in a catastrophic injury case must prove that they suffered harm as the result of the defendant's conduct. In personal injury cases, the term "damages" refers to a financial measurement of the harm caused by the breach. However, it is important to file a catastrophic injury claim within the statute of limitations.
There are two types of damages: economic and non-economic. Economic damages involve tangible losses, such as the cost of medical care or rehabilitation. Economic damages also include the cost to repair property damages that resulted from the incident. The plaintiff can prove economic damages with bills, bank statements, and other transactional documents.
Non-economic damages cover intangible harm that the plaintiff suffered as a result of the incident and injury. Pain, suffering, emotional trauma, and mental anguish fall under this category.
No standard exists for assigning a financial value to psychological harm or other intangible losses. The plaintiff's attorney can submit documentation to prove their claims. This includes the documented opinions of doctors, mental healthcare providers, or an expert in a field related to the personal injury that the plaintiff suffered. The lawyers at Adamson Ahdoot LLP will help you file a catastrophic injury lawsuit for intangible harm.
What Happens in Wrongful Death Cases?
In a wrongful death case, the victim's family can seek compensation for economic damages, such as lost income and the deceased's medical expenses. They may also be able to recover non-economic damages resulting from the wrongful death.
In some cases, insurance companies will make a settlement offer. However, these offers may be significantly lower than what you can successfully claim. Without a catastrophic injury lawyer representing your interests, your case can result in severe losses.
Schedule a Free Consultation Today
If you have suffered a catastrophic personal injury in Los Angeles, CA, you require the immediate legal assistance of a personal injury attorney with extensive experience in this area of the law. The lawyers at Adamson Ahdoot LLP specialize in catastrophic injury cases and can guide you through complex personal injury claims.
Our aim in representing you is to help you regain your integrity. We understand that we cannot alleviate the pain and physical loss you have experienced, but we will fight to ensure that you receive fair compensation for the expenses you have incurred. This includes everything from medical costs to future medical payments, lost wages, diminished quality of life and future opportunities, emotional pain and suffering, and any other compensation you may be entitled to.
Feel free to call us at (800) 310-1606 for a comprehensive no-cost consultation. Our team of professionals and personal injury attorneys are prepared to attentively listen and offer their support.
Related Articles