$250k Mediated Settlement for Malfunctioning Lithium-Ion Battery
Our client was outside a farmer's market in San Diego, CA when a lithium-ion battery manufactured by defendant Samsung exploded in our client's right pocket, causing second and third-degree burns on their lower extremities. Our client first heard a loud hissing sound accompanied by white cloudy smoke and an extremely painful bubbling sensation. When they looked down, they realized their pants were on fire. As the pain intensified, our client started jumping around because he could not grasp what was happening.
Bystanders, including vendors of the farmer's market, witnessed the explosion and without hesitation started throwing water on our client's leg to put out the flames. The people surrounding our client and our client themselves were in a state of panic and utter disbelief.
Our client, in awe and confusion, had to take several steps back to regain their composure. They recall being able to smell their own flesh burning. Eventually, our client saw a battery in their right pocket fall to the ground after burning a hole in their pants.
Thereafter, our client went straight to the emergency department at Kaiser Permanente for treatment. Upon arrival, our client was examined and diagnosed with second and third-degree burns on their right thigh and thereafter received a course of treatment from the burn center at UC San Diego Medical Center and the Scripps Clinic Rancho Bernardo. As a result of this incident, and as evidenced by the applicable medical reports, our client sustained severe and debilitating injuries, which required serious medical care and attention.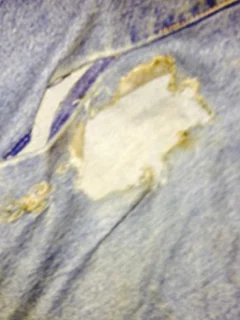 Turn to an experienced law firm equipped to handle cases throughout California.
Contact Us Form - English
"*" indicates required fields
By submitting this form, you agree to be contacted and recorded by Adamson Ahdoot LLP or a representative, affiliates, etc., calling or sending correspondence to your physical or electronic address, on our behalf, for any purpose arising out of or related to your case and or claim. Standard text and or usage rates may apply..