Roughly 2.8 million people sustain a traumatic brain injury (TBI) every year—50,000 die from their injuries, 2.5 million visit the ER for treatment, and 282,000 are hospitalized. Most of these injuries stem from accidents, falls, self-harm, assaults, and sports-related accidents. While people of all ages sustain TBIs, adults over the age of 75 are most at risk.
If you or a loved one has sustained a head injury, it's important to understand what comes next so that you can prepare for the road ahead.
What is TBI?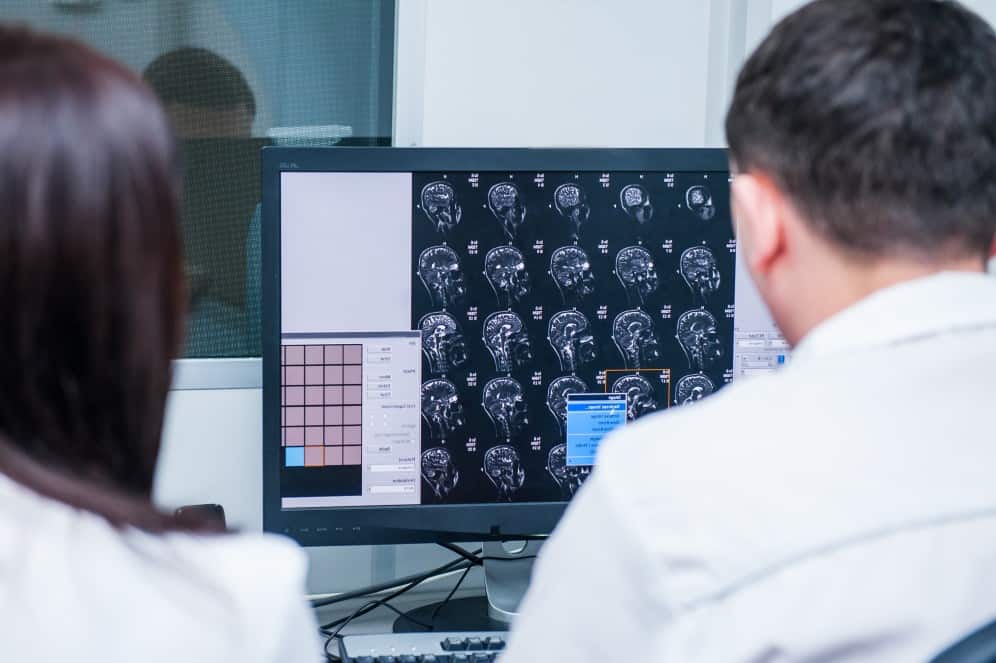 Traumatic brain injuries occur when a person receives a strong bump or blow to the head. The impact forces the person's head to move suddenly and violently, causing their brain to slam into their skull. Depending on the force, the brain might even collide with the skull at opposite ends, multiple times.
This trauma bruises tissue in the brain and can also tear blood vessels, causing damage throughout the entire brain in addition to the area where it made contact with the skull.
Two different types of head injuries lead to traumatic brain injuries:
Closed Head Injuries
A closed head injury occurs when the victim's head forcefully impacts another object, but the skull doesn't break. This type of injury is common in falls, car accidents, physical altercations, and sports accidents.
The harder the impact, the more likely there is to be significant damage. For example, a person who hits their head in a high-speed motorcycle accident will likely sustain more damage than someone who injured their head in a low-speed bicycle accident.
Open Head Injuries
In an open head injury, a foreign object penetrates the skull, causing damage to the brain. Bullets or pieces of fractured skull are examples of objects that often cause open head injuries.
Open head injuries typically result in damage to a specific area of the brain, but in some cases, the damage will be widespread.
Effects of Traumatic Brain Injuries
What happens after a head injury, then? Head injuries can affect every aspect of a person's life, and the symptoms will vary and change as time goes on.
It's common for the person to lose consciousness for a time after a TBI, or even fall into a coma in more severe cases. Changes in breathing and motor function are also common.
In the following days or even weeks, more effects may present themselves, including:
Memory loss
Confusion
Irritability
Extreme emotions
Sleep difficulties
Anxiety
Depression
Aggression
Diagnosing a Head Injury
Head injuries are typically evaluated using MRI and CT scans to locate the damage and assess the severity.
Since there's no direct way to measure the extent of tissue damage, a scale is used to assess the patient, such as the Glasgow Coma Scale (GCS). With this scale, the victim's ability to open their eyes, motor function response, and verbal responses are used to determine a score for their condition. 
While the scale is useful for assessing the patient's current condition, it isn't used to indicate the long-term outcome or to predict their chances of making a full recovery.
Head Injury Recovery
There is no standard treatment for a head injury. Every patient is different, and the road to recovery varies significantly from person to person.
People who sustain a concussion or mild TBI are often able to recover fully and quickly, but this isn't always the case. While many are able to return to normal activities within a few weeks, others deal with symptoms for the rest of their lives.
The recovery process is usually much slower for people with more severe head injuries. Some people will need to learn how to talk and redevelop basic motor skills. In the most severe cases, patients may never fully recover.
Contact a Head Injury Attorney Today
If you or a loved one sustained a TBI in California due to the negligence or malicious actions of another party, you may be entitled to compensation.
At Adamson Ahdoot LLP, we get you the justice and compensation you deserve. While you may believe your accident is too small to require the representation of an attorney, hiring a lawyer for your head injury will help you navigate the complex legal process while you focus on recovery.
Reach out to us today at (800) 310-1606 to learn more about how we can help you.