$598k Recovered for a T-Bone Collision
Our client, along with their friend seated in the front passenger seat, was driving a vehicle, going northbound on Road 224. Meanwhile, the defendant was driving a vehicle, going westbound on Avenue 88. As the two cars approached the intersection of Road 224 and Avenue 88, the defendant blew the stop sign and T-boned the right/front side of the plaintiff's car. An airbag on our client's side exploded, hitting their face and right ear. The impact was sizable enough to smash the right front passenger's doors, causing our client to leave the vehicle through the driver's side.
Per the Plaintiffs' testimony, after exiting the car, the defendant driver apologized to our clients, admitting they were distracted and on the phone when approaching the intersection. Defendants' discovery responses indicate that the defendant driver was in the scope of their employment with defendant HMN Incorporated at the time of this incident, and "may have negligently caused or contributed" to the collision.
Defendant also admitted having no evidence establishing any comparative negligence on behalf of the plaintiffs. At the time of mediation, the plaintiff made photographs available of the defendant's vehicle and the photographs of the plaintiffs' vehicles post-collision. At the scene, the CHP officer observed tire friction marks, further reporting major damage to the plaintiffs' vehicle and moderate damage to the defendants' car.
The defendant was found at fault for causing the subject incident and violating California Vehicle Code Section 21802(a), for failing to stop at a stop sign and yield the right of way. The plaintiffs' vehicle was totaled. At the scene, our client complained to the police report of a bump to their knee upon collision; and our other client, experiencing pain in their chest, was transported from the scene to ER by ambulance.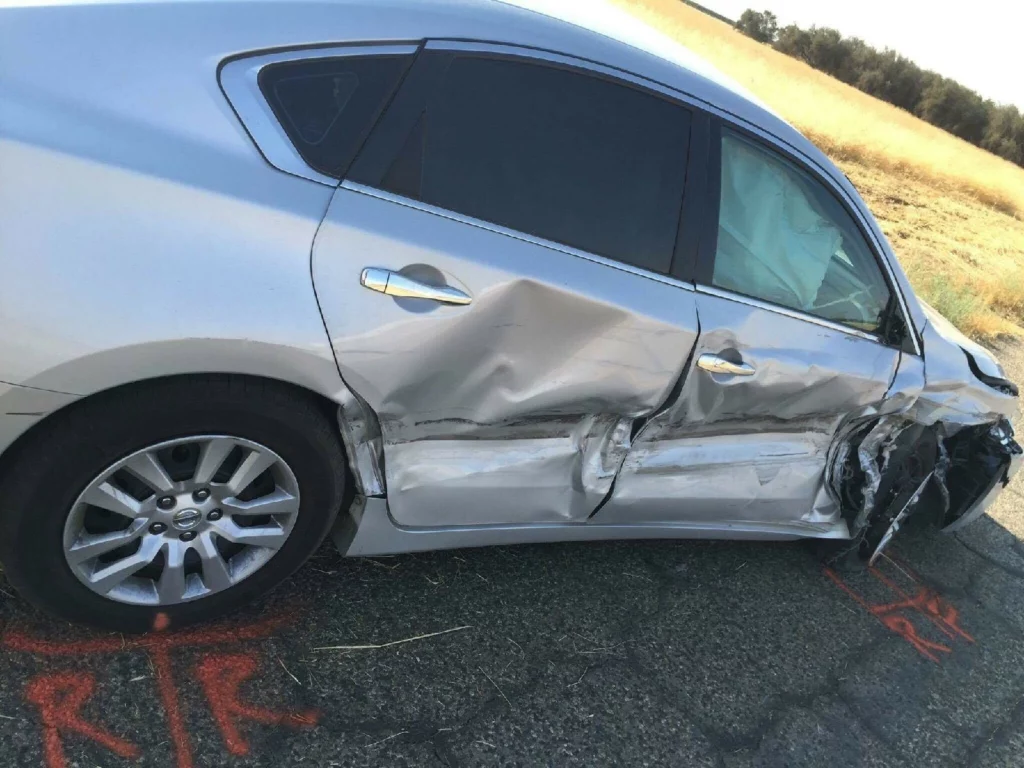 Turn to an experienced law firm equipped to handle cases throughout California.
Contact Us Form - English
"*" indicates required fields
By submitting this form, you agree to be contacted and recorded by Adamson Ahdoot LLP or a representative, affiliates, etc., calling or sending correspondence to your physical or electronic address, on our behalf, for any purpose arising out of or related to your case and or claim. Standard text and or usage rates may apply..