Ride-sharing is surging in popularity, thanks to the convenience of ride-hailing apps, like Uber and Lyft. While the experience is similar to a traditional car ride, ride-sharing has its differences. Every time you ride, you put your life in the driver's hands.
If you or a loved one is in an Uber or Lyft accident in California, you may be entitled to compensation. An attorney will help you understand your rights and protections under the law. Here is everything you need to know in case of a Lyft or Uber car accident.
Uber Accident Statistics
According to the Fatality Analysis Reporting System (FARS), Uber had 97 fatal crashes and 107 deaths in 2017 and 2018 combined. FARS estimates that there are 0.59 Uber fatalities every 100 million miles traveled. These figures do not include accidents that happen at low speeds and cause minor injuries.
Uber does not release accident statistics related to non-fatal crashes. According to an Uber spokesperson, non-fatal crashes are not well-defined or recorded. It is safe to assume there are tens of thousands of incidents, whether drivers are deadheading or carrying passengers.
What to Do If You're in an Uber or Lyft Accident?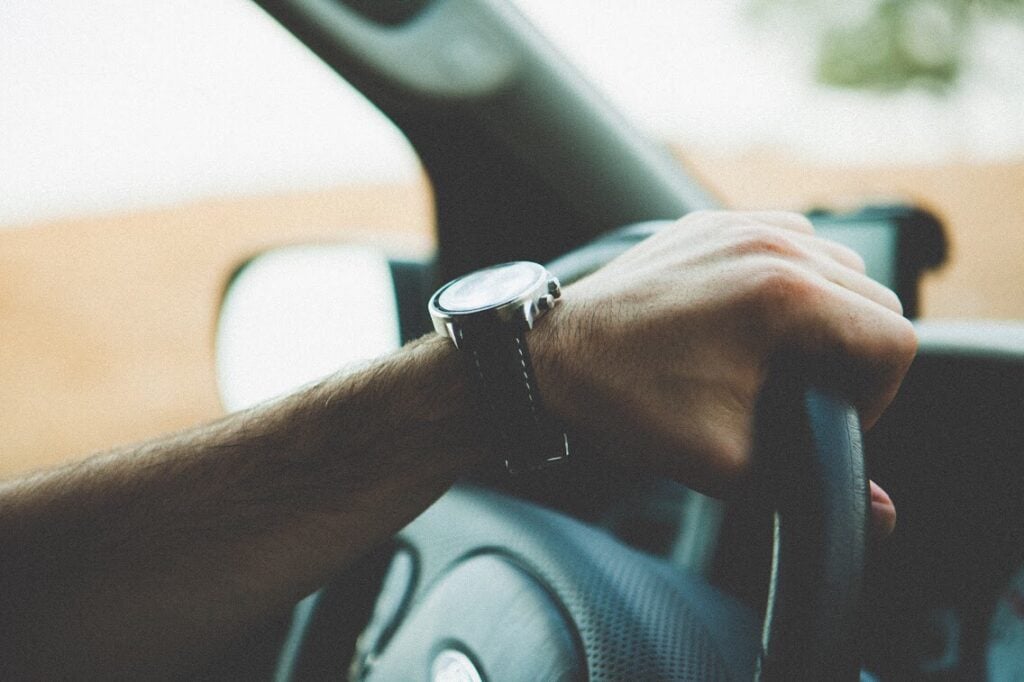 Your actions following a ride-share accident make all the difference when pursuing a personal injury lawsuit. Protecting yourself from bodily harm should be your top priority. Seek medical attention promptly in severe ride-share accidents, even if you do not feel immediate pain.
Your actions will depend on the situation. Once you are safe and check on the safety of others, contact law enforcement and your lawyer. Here is a checklist of things to do, whether you are a passenger or pedestrian in a ride-share accident.
What If You're a Passenger in the Uber or Lyft?
Documentation is critical if you are a passenger in a ride-share accident. Start with a screenshot of the ride-share information in the Lyft or Uber app. This evidence shows insurance companies the stage of your ride when the accident took place.
Make sure to exchange contact and insurance information with the other driver. Drivers are legally obligated to do it in case of an accident. While you are out of the vehicle, take photos and videos of the accident and any damages.
Once you're in a secure location with proper medical treatment, report the accident to the appropriate ride-share company. Uber and Lyft allow riders and drivers to report accidents through the app and by phone. If these outlets do not work, email Uber at support@uber.com and Lyft at support@lyft.com.
Contact an Adamson Ahdoot accident attorney after completing these steps. Provide relevant information about the ride-share accident, including the driver's name, license, health insurance card, and automobile declaration page. Don't forget any insurance information, medical bills, and photographic evidence of the scene.
Do not talk with the other driver's insurance company. You can hurt your chances for personal injury compensation if you admit fault. Contact an accident attorney for representation first before speaking with another insurance company.
What If You're Hit by an Uber or Lyft?
Many of the same steps apply if an Uber or Lyft driver hits you. You must prove liability and damage to win your case. That means showing the driver was at fault for the accident, and you suffered demonstrable injuries as a result.
If you are physically capable, take pictures and videos of the accident scene. Gather identifying information from witnesses, drivers, and people involved in the crash, too. Follow up with the reporting law enforcement officer and obtain a police report once you return home.
Many people cannot complete this checklist after a ride-share accident. That's okay. If a half-ton vehicle strikes anyone, even at low speeds, it's incapacitating. An Uber accident lawyer from Adamson Ahdoot can leverage resources across California to investigate the facts of the case and determine your compensation.
Uber and Lyft Insurance Policies
Every Uber and Lyft driver has a commercial auto insurance policy or a personal auto insurance policy. These forms of insurance coverage protect the driver and passengers when the ride-share is in progress. That includes when the ride is complete, but you are still inside the vehicle.
Uber's insurance coverage has three periods. Period 1 is when the Uber app is on, and you are waiting for a ride request. Liability covers $50,000 per person with bodily damage, $100,000 per incident, and $25,000 of property damage. There is no comprehensive or collision coverage at this stage.
Periods 2 and 3 involve waiting for the Uber driver and sitting in the ride, respectively. Uber offers up $1 million in third-party liability coverage. It provides uninsured and underinsured motorists coverage if they are in an accident and the other driver doesn't have adequate coverage. Uber also has comprehensive and collision insurance with a $1,000 deductible.
The insurance coverage for Lyft is almost identical to Uber. If you are a passenger, policies cover up to $1 million and up to $100,000 per accident for unaccepted rides. You must rely on your personal auto policy for any car accident that happens while the Lyft app is closed.
How an Uber Accident Lawyer Can Help You
An Uber accident lawyer gives you the best shot of winning your case. They have specialized training and education in the legal field and serve as a personal advocate and adviser. An Uber accident lawyer also takes care of research, client and witness interviews, and other details related to trial preparation.
When you contact a law firm like Adamson Ahdoot, a highly knowledgeable and trained professional listens to your legal problem. This initial meeting is an opportunity to explain your account of the accident in full. The lawyer can then offer insight into your legal options.
All ride-share cases are not the same. Some cases should go to court, where you can address the driver and ride-share app publicly. Other circumstances demand out-of-court settlement, whether for convenience or monetary reasons.
An Uber accident attorney protects your rights inside and outside the courtroom. They offer insight into your case's strengths and weaknesses, so ride-share companies, like Uber and Lyft, do not take advantage of you. Your attorney even works on your behalf to negotiate the settlement, file court forms, and collect your compensation money.
Determining Liability After an Uber or Lyft Accident
There is no shortage of potential accidents for ride-share drivers. If they get in an accident, an attorney's goal is to determine their fault percentage. Some of the most common accidents for Lyft and Uber drivers include:
Distracted driving
Speeding or reckless driving
Impaired driving
Driver fatigue or drowsiness
Improper vehicle maintenance
Unsafe lane change
Aggressive drivers
Driving too close to other vehicles
Attorneys must prove liability for you to earn compensation. It is another way of saying that Lyft or Uber drivers are legally obligated to exercise reasonable caution. The second step is to show the driver was negligent on duty, which led to the accident. Once you prove negligence, you can connect the Lyft or Uber driver directly to your injuries.
Evidence is essential for proving driver liability. Do not spend time photographing your Uber. Take pictures of the other vehicle, the road, and the weather conditions to build the most robust case.
Some cases are more straightforward than others. If your Uber driver is in a rear-end collision or left-turn accident, these fall under "no doubt liability." The other driver is at fault in these cases 99% of the time, and insurance companies rarely argue against them.
Uber, Lyft, and insurance companies are more likely to contest a case where the evidence is unclear. Your lawyer will use witness testimony and the police report to build the strongest case for your prosecution. The ambiguous nature of these cases means you likely will not receive the full $100,000 or $1 million in compensation.
Damages That Can Be Collected in an Uber or Lyft Accident
A Lyft or Uber accident lawyer determines potential fault and compensation in a car accident. These calculations require reviewing tangible losses related to medical bills, hospital bills, and lost wages supported by salary receipts. The lawyer may also consider indefinable losses, such as pain and suffering.
There are three primary types of damages: fiscal, non-economic, and punitive. Fiscal damages are the most straightforward. They include any quantifiable expenses stemming from the accident, like property damage or hospitalization.
Non-economic damages are more challenging to quantify. Consequences, such as pain and suffering, do not have price tags but place a burden on you and your loved ones. A Lyft or Uber accident lawyer can estimate these expenses on a sliding scale from one to five, with five being the most severe.
You are entitled to punitive damages if the Lyft or Uber accident had malicious intent or demonstrable negligence. A law firm must conduct an extensive investigation and find hard evidence to press these charges. The high burden of proof makes this type of Lyft and Uber accident challenging to win.
Adamson Ahdoot Is Here to Help You
An Uber or Lyft accident is different from an average car accident. Adamson Ahdoot is here to help Californians navigate the process and receive the compensation they deserve. Don't trust your bodily injury accident claim to other ride-share accident attorneys. We have the legal knowledge and firsthand experience to ensure you win your day in court.
Call an Adamson Ahdoot lawyer for your free case consultation at (800) 310-1606. There are no obligations, and you have all rights reserved to choose another law firm. Discover the difference Adamson Ahdoot accident lawyers can make for you with a free consultation today.