$2M Settled for Medical Malpractice & Negligence
In November 2017, Tiana, who was a 16-year-old girl at the time, was being transported from Sempervirens Mental Health Facility in Eureka to Aurora Santa Rosa Hospital in Santa Rosa, California, via City Ambulance of Eureka. The ambulance was traveling at approximately 65 mph on Highway 101. During transit, Tiana fell out the rear door of the ambulance because paramedics failed to properly secure her to her stretcher and to prudently monitor her during the transport. In fact, the paramedic riding in the back with Tiana, sat behind her gurney instead of on the bench next to the gurney. Thus, they had a restricted view of her.
Tiana was unresponsive at the scene and the paramedics transported her to St. Joseph's Hospital in Eureka. Ultimately, she sustained severe brain injuries as a result of this incident. As discussed below, the defendant's negligence and failure to exercise ordinary care in discharging their duties caused Tiana's resulting injuries. Furthermore, the defendant was subject to a higher standard of care as a common carrier.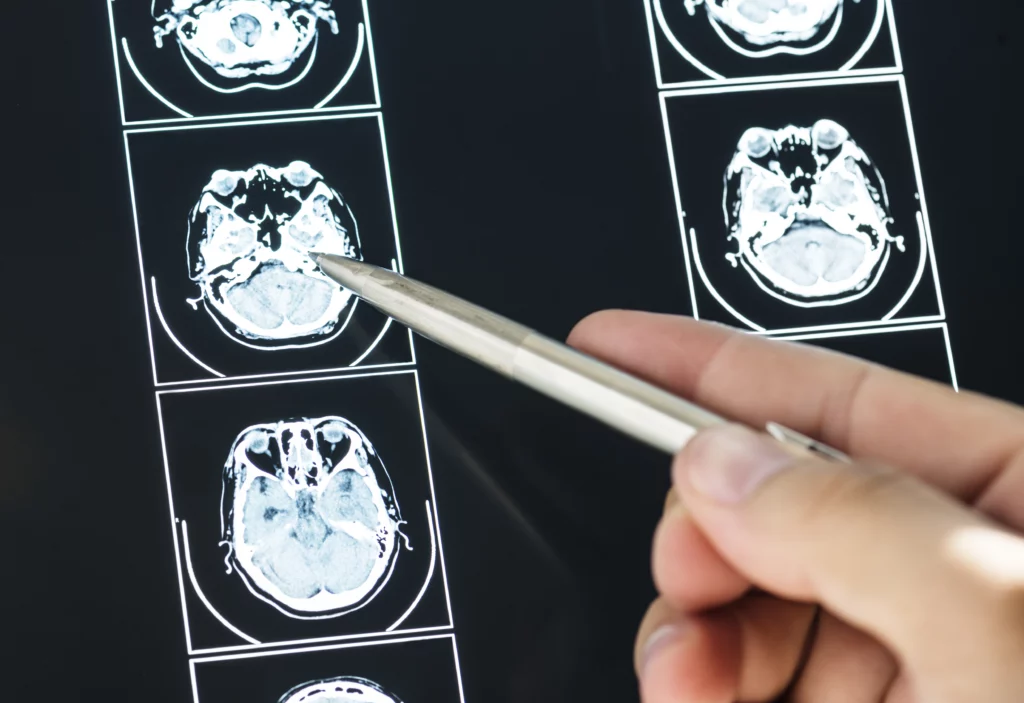 Tiana was taken to the emergency department of St. Joseph's Hospital for evaluation and treatment of injuries sustained due to the incident that occurred just prior to the arrival. She was unresponsive with massive head trauma, fast agonal respirations, and fixed and dilated pupils. Physical examination demonstrated massive trauma to the skull in the occipital region and a large hematoma with a crush laceration to the right eyebrow. Her pupils were fixed and dilated at 6 mm. She had slow but active bleeding and cerebrospinal fluid leakage from her right ear and hemotympanum.
Her doctor also noted bagging, fast agonal respirations, and rhonchorous breath sounds. She also had diffused multiple abrasions on her bilateral shoulders, back, bilateral knees, and right foot, and left ankle deformity. Neurological examination showed the absence of purposeful movements, normal motor, and sensation. She had subtle decorticate posturing and loss of orientation. Her Glasgow coma scale was 3. Subsequently, Tiana was evaluated by a respiratory therapist who recommended intubation as her condition was highly suspicious of a catastrophic brain injury.
A CT scan of her head revealed sequela of significant intracranial trauma with diffuse brain edema, bilateral transtentorial herniation, moderate subarachnoid, and small bilateral subdural hematomas measuring up to 0.6-mm, moderate pneumocephalus from complex skull base, right temporal and occipital fractures. A CT scan of her abdomen and pelvis revealed moderate soft tissue hematoma overlying the right iliac crest measuring 7 cm with few areas of high attenuation suggestive of active small vessel bleeding. A CT scan of her chest revealed partial atelectasis of the right lower lobe due to endobronchial secretions.
Despite continued treatment, Tiana continued to have high intracranial pressure. Hence, she was re-evaluated by neurologists, who performed an MRI of her brain that revealed extensive post-traumatic changes with diffuse brain swelling, midline shift, and tonsillar herniation along with diffuse axonal injury, superimposed hernia and injuries to frontal polar and left temporal pole. Due to her brain injury, Tiana developed diabetes insipidus and hyponatremia, which were treated with anti-diabetic and intravenous sodium infusion.
Right frontotemporal cranioplasty with right external ventricular drain
under general anesthesia was performed. The craniectomy bone retrieved was secured using burr hole covers and mini plates. The cranial wound was copiously irrigated, and the epidural drain was fixed under the bone. Vancomycin was placed in the epidural and subgaleal spaces. A left ventriculoperitoneal shunt placement with Strata valve under general anesthesia was also placed and performed.
Following a series of tests and a complete physical examination, Tiana was assessed with the following after her accident:
Status post traumatic brain injury
Functional deficits
Decreased safety awareness
Gait impairment
Balance and coordination impairment
Turn to an experienced law firm equipped to handle cases throughout California.
Contact Us Form - English
"*" indicates required fields
By submitting this form, you agree to be contacted and recorded by Adamson Ahdoot llp or a representative, affiliates etc. calling, or sending correspondents to your physical or electronic address, on our behalf, for any purpose arising out of or related to your case and or claim. Standard text and or usage rates may apply.