California is one of the nation's biggest hubs for both passenger and freight railroad traffic and is home to several railroad companies, including Amtrak, Metrolink, Metro Rail, Union Pacific Railway Company, and Burlington Northern Santa Fe.
California, and in particular Los Angeles, has also been the location of some of the nation's deadliest train accidents. In 2008, a Metro Link commuter train accident near Chatsworth tragically killed 25 passengers and seriously injured hundreds of other passengers. In 2005, another Metrolink commuter train accident in Glendale killed 11 people and injured more than 175 people. Large-scale accidents like these don't happen every day, but according to the National Transportation Safety Board, smaller incidents involving trains, train cars, and rail lines do happen more frequently than most people think.
If you have been injured in a train accident, please don't hesitate to contact the law office of Adamson Ahdoot LLP. Our skilled Los Angeles train accident attorneys have what it takes, including civil litigation experience, to get you a fair outcome for the damages associated with your injury. Unlike some large firms, we give you the personal attention you deserve throughout the entire litigation process and won't expect you to pay any out-of-pocket expenses.
Common Train Accident Injuries
Due to the large size of trains and the speed at which trains travel, accidents involving trains, train cars, and railroad lines usually result in catastrophic injuries. What is a catastrophic injury? A catastrophic injury has long-lasting consequences on a victim's life and usually results in:
Permanent disability, like partial or full paralysis
A lengthy recovery process (if possible)
Round-the-clock care or live-in assistance
Debilitating secondary injuries
A loss of quality of life (e.g. a victim may never be able to work again)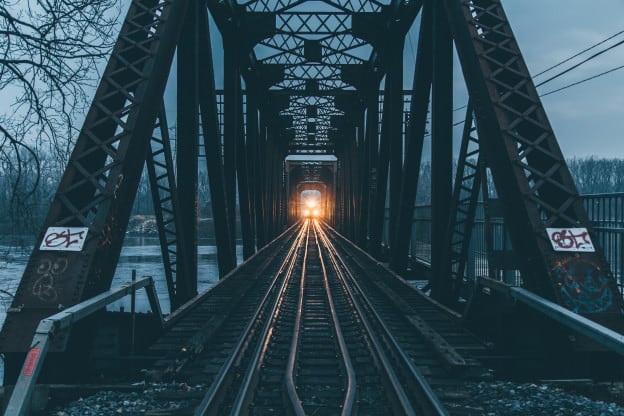 Brain injuries, spinal cord injuries, and head injuries are usually categorized as catastrophic.
Other types of injuries a victim can sustain in a Los Angeles train accident, include:
Skull fractures
Broken bones
Amputation injuries
Internal organ injuries
Burn injuries
Lacerations and contusions
Whiplash
Soft tissues injuries
After suffering an injury in a railroad accident, look to a skilled personal injury lawyer at Adamson Ahdoot LLP for expert legal representation. We'll use every resource we have to make sure you get the funds you need for a brighter future.
How Adamson Ahdoot LLP Can Help You in Your Quest for Justice
Following a train accident-related injury, you shouldn't have to worry about anything but your recovery. If you're finding it difficult to focus on getting better because you're focused on getting justice, let a Los Angeles train accident lawyer at Adamson Ahdoot LLP help you in your quest. We have years of experience handling challenging injury cases and have recovered millions of dollars in compensation for our clients, including $10 million for a wrongful death claim.
We won't rest till we get you maximum compensation for:
The necessary medical care you need now and in the future
The medical bills you've accrued
The wages you've lost not being able to work
The wages you may lose from not being able to return to work
The emotional and physical distress you've suffered as a result of your injury
A permanent disability.
Filing a Wrongful Death Claim Following a Train Accident
If you lost a loved one in a train accident and aren't sure what steps to take next, please don't wait to talk to one of our Los Angeles train accident attorneys. We know taking legal action may not be at the forefront of your mind following the tragic loss of a loved one, but it's often the only way for you to get financial help and hold those responsible accountable.
Fighting for damages against some of the largest railroad companies in the nation isn't an easy feat, but we understand the procedures involved to file a claim and get a successful result. Call our office now to ensure your claim is filed within the state's time constraints. If you wait to file and the state denies your claim, you won't be allowed to collect damages.
Call Adamson Ahdoot LLP Now for a Free Consultation
Dealing with a personal injury or wrongful death claim can be overwhelming. At Adamson Ahdoot LLP, we pride ourselves on making the process as stress-free as possible. We'll handle every detail of your case, from filing paperwork to consulting expert witnesses, so you won't have to.
For a free consultation, call (800) 310-1606 right now. A friendly member of our firm will arrange a time for you to discuss your case when it's most convenient for you. If you can't come to us, we'll come to you, so don't hesitate to call.