Motorcycle accidents are highly likely to result in serious injury. However, many motorcyclists find themselves facing a reduction in compensation because the driver says they were at fault. This is why many individuals that drive a motorcycle use helmet cams: to minimize liability and maximize compensation.
Minimizing Your Exposure
To protect yourself in case of an accident, follow all applicable motorcycle laws. These include always wearing a helmet, having the correct license, and never driving while under the influence of drugs or alcohol.
A helmet cam adds an extra layer of protection. You could be able to prove you were 100% not at fault in case of an accident. If other parties try to accuse you, you'll have irrefutable video footage.
Benefits of Helmet Cams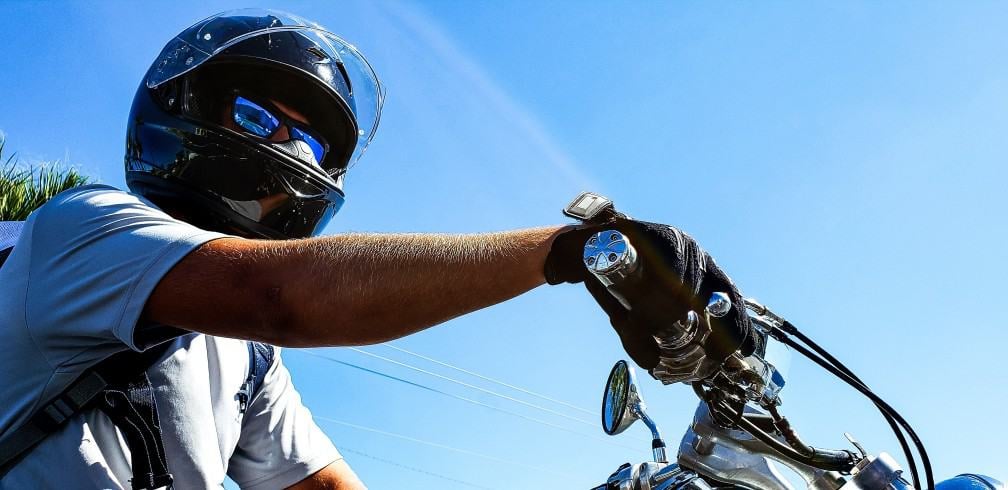 Helmet cams for motorcyclists are surging in popularity. Riders are using them to record their personal best rides, capture incredible images of the scenery on road trips, and protect themselves in case of an accident where there are few witnesses.
You can use your helmet camera as a way to create a record of your adventures when motorcycling. You might even catch great footage of something funny or shocking to share with friends. If someone tries to harass you or start a fight, you have a way to prove you didn't instigate an altercation.
However, the best benefit is when you use video evidence from your motorcycle helmet cam to win full compensation after an accident. If anyone involved tried to lie about what you did or how the accident occurred, you'll have video proof of your side of the story. Your motorcycle attorney can then use that footage to clear your name and increase your compensation.
Why A Motorcycle Helmet Cam Is So Vital to Your Case
Many people view motorcyclists as dangerous, impulsive, and risk-taking. When they see an accident involving a motorcyclist, they often assume it was the biker's fault. This can skew statements made at the scene of an accident.
You don't want the only record of the accident being these statements. The insurance company and police may be all too willing to accept a story about the "reckless biker." By using a helmet cam, you can minimize your liability and maximize your compensation by leveraging the facts of what happened.
If everyone knows you were wearing a helmet cam and that there is video evidence of the accident, honesty will come through. Witnesses and drivers will know that a lie will be caught, and they'll be less likely to skew the truth when talking to police and insurance claim handlers.
What Helmet Cam Footage Can Prove
Having a helmet camera in place will show that you are serious about your safety. It makes you look more responsible and less reckless. Helmet cam footage can do all the following:
Prove you were not at fault in a vehicle collision
Identify which party or parties were at fault
Be used to divide blame if there were multiple parties involved
Clearly show the intensity of the collision and your impact
Provide a visual of your injuries to show their severity
Prove liability and comparative fault for all involved parties
Provide a record of the accident if your injuries make it difficult to remember what happened
Laws About Motorcycle Helmet Cams
Motorcycle helmets must meet U.S. DOT regulations and be clearly labeled as compliant. You can do modifications to your helmet as long as you don't compromise the integrity of the shell. Most small helmet cams can be held in place with a tight band, a suction cup, or another method that doesn't involve screws.
If you consistently wear your helmet cam, you'll always have a record of events during each ride. In case of an accident, you can hand off the video footage to your attorney. This type of video recording is considered to be admissible evidence.
If necessary, your attorney can use the footage during settlement negotiations to prove both how and why you sustained your injuries. It can also serve as evidence in depositions or in a courtroom. The shock of seeing a motorcycle accident happen from the viewpoint of the victim can be incredibly powerful.
The motorcycle accident attorneys at Adamson Ahdoot are very familiar with using helmet cams to minimize liability and maximize compensation. The footage can make all the difference when pursuing a claim. If you've been the victim of a motorcycle accident, call (800) 310-1606 to schedule a free case evaluation.