If you or a loved one was injured in an aviation accident, it's vital you understand your legal rights and how those rights may allow you to file a personal injury claim against the company or person responsible.
The legal team at Adamson Ahdoot LLP can meet you at your house or office to talk about the details of your case and how we can begin to uncover how and why the accident occurred. There's never any fee to discuss your case, and if you're concerned about the cost of representation, don't be. We take every case on a no-win, no-fee basis.
Providing Support and Sound Legal Advice to Aviation Accident Victims
Regardless of whether you're a passenger, crew member, pilot or on the ground, our Los Angeles aviation accident lawyers can provide sound legal advice, support, and the resources you need to move forward with a personal injury claim. Throughout the years, we have provided legal representation for clients filing claims involving many different types of aircraft, including:
Commercial airlines
Air ambulance helicopters and aircraft
Sightseeing helicopters
Private jets
Charter planes
Training aircraft
Skydiving planes
You can chat with us now or send us a contact form to learn what your legal rights may entitle you to. We aren't afraid of large airline companies and their insurance companies and won't hesitate to take your case to court if we can't negotiate a fair settlement.
Los Angeles Aviation Accidents Statistics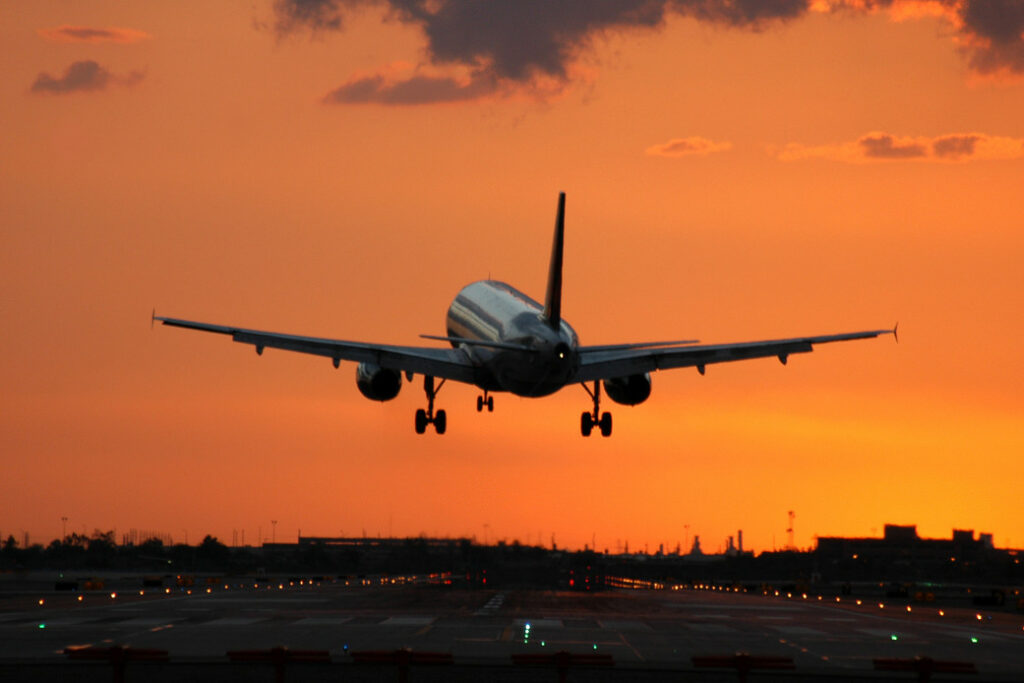 Although statistics show air travel is safer than it's ever been, aviation accidents still happen. Last year in Calabasas, Kobe Bryant's helicopter crashed into a hillside, tragically killing all 9 passengers aboard. The cause of the crash was later revealed to be pilot error.
In 2019, a software glitch in Boeing 737 Max 8 airplanes caused two major commercial airline crashes, resulting in the deaths of more than 345 people. In 2017, a Learjet crash at Teterboro Airport in New Jersey was blamed on pilot error, specifically failure to comply with standard operating procedures.
Although commercial airline crashes get more notoriety, statistics gathered by the National Transportation Safety Board (TSB) reveal the majority of U.S. aviation accidents involve private jets and planes. According to these statistics, in one year alone, more than 1,300 accidents involving private jets and planes occurred.
Have you or a loved one suffered an injury in a plane or helicopter accident? There is no better time than now to find out if you are eligible to collect compensation from the party or parties responsible for the accident. The knowledgeable Los Angeles airplane accident attorneys at Adamson Ahdoot LLP know how devastating aviation accident-related injuries can be and are prepared to stand up against big airline companies and their insurance companies.
We Handle Cases Involving All Types of Aviation Accident Injuries
At Adamson Ahdoot LLP, we've represented clients suffering from all different types of airplane and helicopter accident injuries. A few of the different types of injuries we've helped clients get money for are:
Immediately following an injury in a plane crash or hard landing, talk to one of our Los Angeles aviation accident lawyers. The aircraft's insurance company will most likely conduct an investigation right after the accident, and its important, vital evidence is not lost or tampered with. The sooner we're able to get on sight and conduct our own investigation, the better chance we have of recovering important evidence.
These companies, much like car insurance companies, will do what they can to minimize their part in the accident in an effort to try and get out of paying you what you deserve. Our legal team won't let them get away with making you suffer again by undervaluing your claim.
Why Do Los Angeles Aviation Accidents Happen?
Los Angeles International Airport, or LAX as it is commonly referred to, is the world's third-busiest airport and the largest airport on the West Coast. In 2020, more than 28 million passengers passed through nine terminals and 132 gates to get on more than 378,000 domestic and international flights. In the same year, a staggering 2,330,000 tons of freight and 135,000 tons of mail were flown in and out of LAX. As you can imagine, accidents involving airplanes or crew members are not as unusual as they may seem.
Aviation accidents can happen because of:
Pilot error
Mechanical error
Defective or faulty plane equipment or parts
Air traffic control error
Software glitches
Poorly maintained runways
Poorly maintained aircraft and equipment
Dangerous weather conditions
Electrical malfunction.
It's also important to remember accidents don't always happen in the air. Accidents involving aircraft can happen on the taxi, during takeoff, during descent, or upon landing. In fact, the majority of aviation accidents happen during the descent and final approach (approximately 57%).
Getting Maximum Compensation for Your Los Angeles Aviation Accident Injuries
Getting maximum compensation for your injuries is our priority. We won't leave any wiggle room for the insurance companies to try and limit the amount of compensation owed to you. To ensure we properly value your claim, we'll consult with some of the best medical, investigative, and accident experts. Our firm is committed to asking for not only what you need today, but what you'll need for future rehabilitation and recovery.
Our Los Angeles aviation accident attorneys will work tirelessly to get you funds for:
Hospital bills
Rehabilitation bills
Lost income
Physical disfigurement
Lost earning capacity
Emotional distress
Physical pain
Medication and medical device costs
Other types of damages.
Call Our Office Toll-Free to Schedule a Consultation
Call the office at Adamson Ahdoot LLP toll-free at (800) 310-1606 to schedule a free consultation. No matter what type of injury you suffered, having a qualified attorney by your side will let the insurance companies know you won't be ignored and dismissed with a low settlement.