Aviation Accidents: What To Know About Suing for Injuries or Wrongful Death
Hundreds of people die from plane incidents every year. According to recent aviation accident statistics, annual injuries and deaths are high. In 2022 alone, there were six fatal air tragedies. These accidents involved thousands of people, and 178 were ultimately killed.
Despite being uncommon, these accidents can understandably make people afraid of flying. In a crash, the outcome can be devastating for the bereaved families of the passengers and crew. While they can sue the airline, they need to prove negligence, whether it's the pilot's fault or the parts manufacturer of the defective aircraft.
Here's what you need to know about aircraft accidents and how to get proper compensation for injuries or wrongful death:
Common Reasons for Aviation Accidents
"Instances involving aircraft" not only refer to plane crashes, but aviation accident law also covers major air carriers and general aviation such as helicopters, commercial aircraft, business jets, and charter flights.
Passengers may also sustain injury from turbulence while boarding the plane or landing. Because of unforeseen circumstances like inclement weather, airline accidents still happen even when pilots take preventive measures before taking off.
Faulty Equipment
Defective plane components can lead to a catastrophic crash. Lack of preflight inspection and incomplete system maintenance may cause engine failure. The results may also go unseen minutes after taking off. Skipping steps during the repair procedure may also cause critical errors and endanger the lives of many passengers onboard.
Below are some examples of faulty aircraft equipment:
Broken wings
Smoking engine
Poorly designed cockpit systems
Pilot Error
Nearly 90% of aircraft accidents are caused by human error, which can be attributed to pilots, air traffic controllers, and mechanics. In most cases, the pilot becomes negligent during the flight, and loss of aircraft control is one of the main causes of plane and helicopter crashes.
Pilots must operate an aircraft with the standard duty of vigilance and care. Without proper training and experience, they could put their passengers and crew at risk. Before flying, pilots need to secure an air controller clearance, which could provide evidence in case an aviation accident happens.
Under California law, the pilot is liable for the following errors:
Failure to assess turbulence, weather, and wind conditions
Not maintaining proper speed, altitude, and direction of approach
Failure to advise passengers to fasten seatbelts and other preventive measures
Landing without enough visibility
Failure to comply with air traffic regulations
Inclement Weather
Flight disruptions commonly happen because of low visibility. Inevitable weather conditions such as thunderstorms, wind shear, snow storms, and fog can hinder the judgment of pilots and air traffic controllers.
Airlines may delay or cancel the flights entirely as they see fit. However, sometimes, aircraft can still get caught in the middle of a thunderstorm. This can cause damage to the plane, and the pilot may find it difficult to maneuver the aircraft.
Common Aviation Accident Claims
Depending on the cause of the accident, you can pursue a legal claim against the owner and operator of an aircraft or the maintenance suppliers. The victims or their families must submit a personal injury claim within one year from the date of the incident.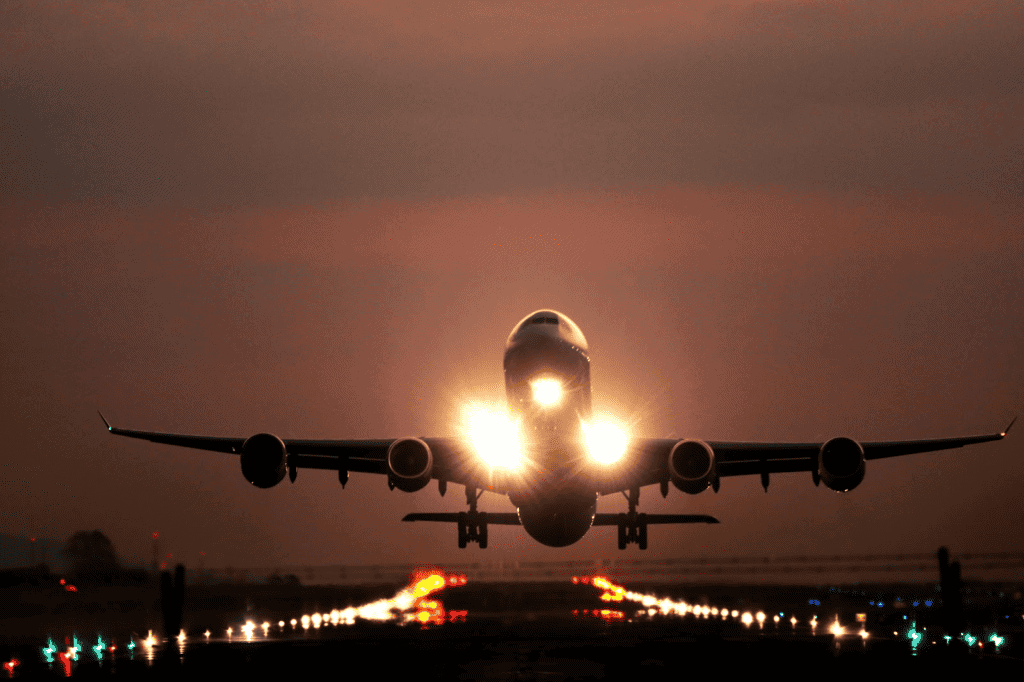 Below are some of the most common types of aviation accidents claims involving injuries or deaths:
Negligence Claims
The investigation after an aircraft accident can take months. In case of a pilot error or faulty maintenance, the plaintiff must prove that the pilot or maintenance staff are careless and liable for the incident. However, if the crash is caused by defective equipment, there is no need to prove negligence.
Products Liability Claims
Product liability claims come into play if there are any defects in the equipment or design of the aircraft. However, airplanes operating for over 18 years are exempted and protected from liability costs under the General Aviation Revitalization Act of 1994 (GARA).
Federal Tort Claims Act Violations
The Federal Aviation Administration (FAA) monitors air traffic control. If the FAA fails to advise pilots before landing or taking off, the resulting error could cause an airplane crash.
In such cases, the plaintiff can sue under the Federal Tort Claims Act, which compensates individuals who have suffered injuries or wrongful death.
Types of Compensation Available for Aviation Accidents Involving Injuries and Deaths
Whether the aviation accident is caused by human error or defective equipment, victims are entitled to receive proper compensation for their pain, trauma, and suffering.
Victims of airplane crashes and other types of aviation accidents are entitled to get financial compensation for the following:
Medical expenses
Lost income
Emotional distress
Pain and suffering
Future care costs
How Much Can Victims Receive After the Incident?
The pilot is not the only party who may be liable for an aircraft accident. The owner or renter of the plane may also be responsible if they have been negligent in providing a defective aircraft to inexperienced pilots or vice versa. In such cases, the aircraft owner is also at fault for any death or injury resulting from the accident.
The damages against the owner for wrongful death or injury can cost upwards of $15,000 for one person and $30,000 if multiple people are involved. However, if a third-party renter operates the airplane, the owner is liable for any misconduct or negligence beyond the compensatory damage cap of up to $30,000.
Speak to An Aviation Accident Lawyer at Adamson Ahdoot
Losing a loved one in an airplane crash is a catastrophic and unbearable experience. At Adamson Ahdoot, we specialize in complex personal injury and wrongful death cases, including those involving aviation accidents.
Our team consists of experienced and highly competent aviation accident lawyers who will guide you through filing a claim and lawsuit until you receive the compensation you deserve.
You can trust that the best aviation accident lawyer will handle your case at Adamson Ahdoot. Our boutique firm has the necessary resources and legal expertise to defend you. We always prioritize our clients by balancing aggressive advocacy with unwavering support for their needs.
Call us at (800) 310-1606 today to schedule a free, no-obligation consultation with a premier injury attorney.
Client-First Approach
Above all else, our clients come first. We go above and beyond to obtain the highest level of compensation possible.
Meet Our Attorneys
Multi-Focus Law Firm
Adamsom Ahdoot has successfully executed a plethora of personal injury cases.
Cases We Handle
Get in touch with our firm
Our team can better advise you on your legal options once we receive any available evidence about the incident.
Take Action Now