At Adamson Ahdoot LLP, we believe moments spent having fun shouldn't be tarnished because someone else failed to make sure you and your loved ones were kept safe. When a visit to a carnival or trail ride is met with disaster, it's important you retain the best legal representation possible. Being a victim of a carnival injury could have devastating consequences for your health.
With over 100 years of combined legal experience, our California carnival ride accident attorneys are well-versed in the complexities of such cases and have the tools necessary to quickly navigate a successful outcome. Working alongside the best in investigation and medicine, we will build a strong case showing how someone else's carelessness caused you or a loved one harm.
California Carnival Ride Accident Causes
According to statistics, children between the ages of 10 and 14 are most likely to be injured in a carnival ride. Children are involved in almost half of all amusement park accidents reported in the U.S. Sadly, this statistic could be higher as many more accidents go unreported.
Carnival ride injury accidents can be caused by many factors, but are more commonly attributed to:
Operator error
Carnival ride operators must adhere to strict procedures such as start time, stop time, and passenger boarding to minimize the risk of injury to those on the ride.
Ride design
Passengers can be put at risk for injury or death if a ride's design element (e.g. speed, angle of a turn) isn't designed properly.
Mechanical failure
Most carnival rides are constructed of thousands of mechanical parts. Every part, like safety constraints, is vital to the safe operation of a ride. When a part fails or breaks down, the risk of an accident happening goes up.
Passenger Use
Passengers are responsible for making sure they stay safe while on a ride. Passengers who fail to follow safety instructions, such as how to sit or secure themselves, can inflict serious harm on themselves and others.
What to Do Following a Trail Ride Accident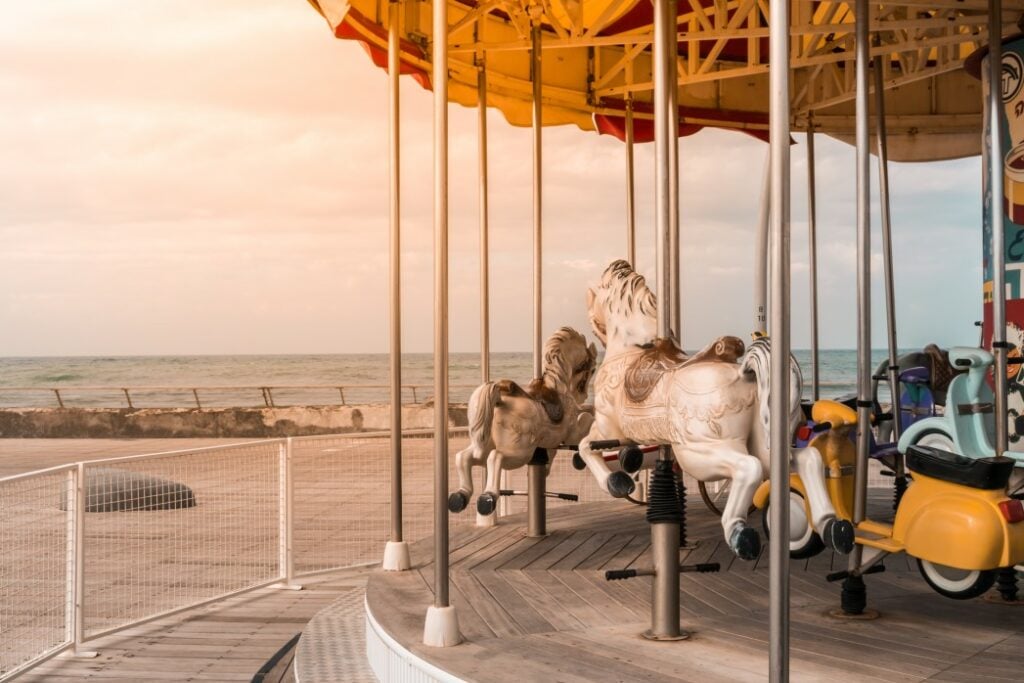 Horseback riding on a famed California Equestrian Center trail or along one of the city's gorgeous beaches is a popular pastime for both residents and visitors. Despite being one of the nation's most congested cities, there are miles of trails to ride and a number of companies offering people of all ages the chance to get on a horse.
Horses may seem like docile creatures, but like many livestock animals, can kick, bite or trample if not given enough space. Unlike smaller animals, a large horse can cause serious harm to an individual if caught in its path. According to the National Age Safety Database (NASD), children between the ages of 5 and 14 are more likely to sustain a horse-related injury than any other age group. Women are also more likely to be involved in an accident with a horse than men, reports NASD.
Obtain Medical Attention and Keep Detailed Records
If you or a loved one was injured while trail riding, do not wait to get medical attention. When you visit the doctor, make sure to tell him or her how you sustained your injury, so an accurate record can be. It's also important to keep any documentation of the care you received and any instructions you were given.
If you require follow-up appointments or care, attend all appointments and follow the instructions of your doctor or healthcare provider. If you're considering filing a legal claim against the person or company responsible for your injury, we recommend you keep a detailed account of how the injury has affected your way of life. For example: if you're unable to work because of your injury, keep track of your lost wages.
Finally, contact a California trail riding accident lawyer at Adamson Ahdoot LLP today. Our skilled personal carnival injury attorneys will help you decipher any confusing aspects of the legal process so you can have peace of mind while recovering from your injury.
Common Injuries Caused by Carnival & Trail Ride Accidents
Carnival rides can cause a wide range of injuries and tragically, even death. A few of the different types of injuries victims have suffered while on a carnival ride include:
Open and closed head injuries
Complete and incomplete paralysis
Concussions
Cuts and bruises
Aneurysms
Drowning-related injuries
Broken bones
Ligament injuries
Emotional distress
Horses and other types of livestock animals can inflict serious harm and cause devastating injuries like:
Crushed and broken bones
Muscle, tendon, and ligament injuries
Bites and puncture wounds
Lacerations and contusions
Infection-related injuries
No Case is Too Tough for Adamson Ahdoot LLP
The California trail ride attorneys at Adamson Ahdoot LLP have handled many serious injury cases and aren't afraid to take cases other lawyers find complex. Our approach to handling challenging cases is to build a solid case proving undoubtedly why you deserve maximum money for:
Medical and hospital expenses
Lost wages
Dismemberment or disability
Pain and suffering
Punitive damages
Loss of enjoyment of life
Contact us immediately following your accident, so we can review your case and answer any questions you may have about filing a lawsuit. Remember that you have two years from the time of injury to file a claim.
More than 100 Years of Combined Legal Experience Handling Carnival & Trail Ride Accident Cases
The California carnival ride accident attorneys at Adamson Ahdoot LLP have more than 100 years of combined legal experience. For over a decade, we have helped the community fight for their rights. We've recovered millions for our clients. We know how to get the job done when battling large companies and insurance agencies.
To learn how we can help you get justice for a preventable accident, submit a contact form today or call (800) 310-1606 to set up a time to speak with one of our lawyers.
We know money won't make your injury go away. However, it can lessen the financial burden associated with a serious injury.