Disneyland: Lights and Shadows
Known as 'the happiest place in the world', Disneyland has hidden many gloomy stories since it first opened its doors in 1955. Disneyland Park in Anaheim and Disney World in Orlando have both had tragic moments resulting in injuries and deaths.
As much as an amusement park is a happy place, it does not ensure that it is always safe. To date, 83 incidents have been reported, resulting in a total of 87 fatalities. Eighteen have been Disney employees, accounting for 21% of the number of casualties.
The reported accidents have many causes, involving both park employees and guests, ranging from malfunctions in the ride's operating mechanism that resulted in injuries to fatal falls during ride rehearsal.
Despite the deaths caused by accidents and the financial losses they entail for the family, 65% did not file a lawsuit.
Fourteen percent of the accidents that resulted in a lawsuit were successfully resolved with Disney. Six percent of the remaining incidents have an unknown status; six percent of the accidents resulted in OSHA fines; five percent were claims against a third party, and four percent were dismissed.
When incidents occur, Disney is known to sign and have all involved parties sign confidentiality agreements, so not many settlements are reported. According to what is known, the highest compensation paid by Disney was $25 million in 1998, when a tourist died at an attraction.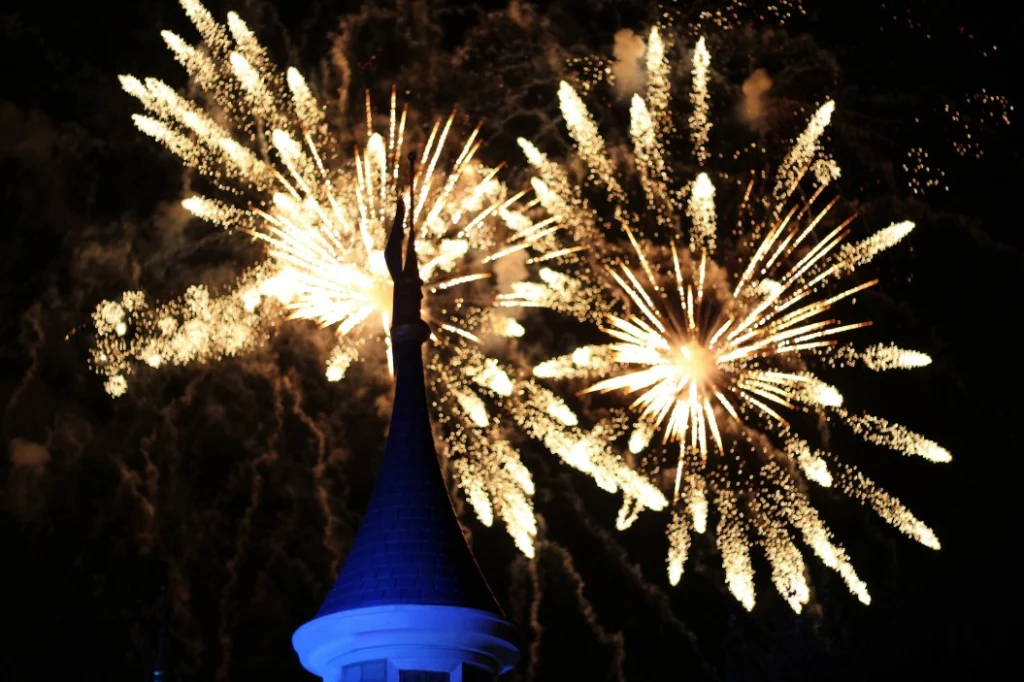 Natural deaths are the most common cause of death among the registered cases, accounting for 22. Suicide and drowning are the second most frequent reasons, accounting for 10, followed by eight fall accidents.
Being crushed or brain injuries, are another cause (five), as is blunt force trauma (four). Vehicle rides have been the origin of many accidents, whether due to being run over (three), hit, or due to malfunctions, both with 2 incidents, respectively.
Other causes of death with single incidents include shootings, stabbings, decapitation, explosions, and crocodile attacks.
Disease outbreaks
The world's most famous theme park has also been the site of numerous disease and infectious outbreaks, the most recent of which was COVID-19 in 2020.
In late 2014, Disneyland was the scene of a measles outbreak that affected 59 people, both visitors, and employees.
In 2017, Disney was forced to close two cooling towers due to another potentially fatal illness. The Anaheim park recorded Legionella bacteria, which affected 9 park visitors, leaving several in critical condition.
Should you sue for wrongful death?
Whether you were injured in a traumatic experience or a loved one died as a result of carelessness or inattention at an amusement park, justice must be sought.
Even though going to a theme park involves risks, the person or organization responsible for the accident must be held accountable. Obtaining financial compensation for negligence will also assist in covering funeral costs, lost income, and pain and suffering.
Filing a wrongful death lawsuit with a team of experienced legal professionals ensures you have a good chance of obtaining the economic compensation you deserve.
Adamson Ahdoot, your reliable legal representation
Every day, amusement parks are subjected to a variety of mishaps. If your day of fun, turned into a day you want to forget, it's critical to have honest and experienced attorneys who understand how the legal process works. The lawyers at Adamson Ahdoot LLP have over 100 years of combined legal experience in wrongful death accidents and can get you maximum compensation for your injuries.
Let us give you the opportunity to win a battle that will provide you with the peace of mind and economic recovery that you deserve. Make an appointment for a no-cost, no-obligation consultation today to guide the next steps on your claim. Call (800) 310-1606 today!
Client-First Approach
Above all else, our clients come first. We go above and beyond to obtain the highest level of compensation possible.
Meet Our Attorneys
Multi-Focus Law Firm
Adamson Ahdoot has successfully executed a plethora of personal injury cases.
Cases We Handle
Get in touch with our firm
Our team can better advise you on your legal options once we receive any available evidence about the incident.
Take Action Now