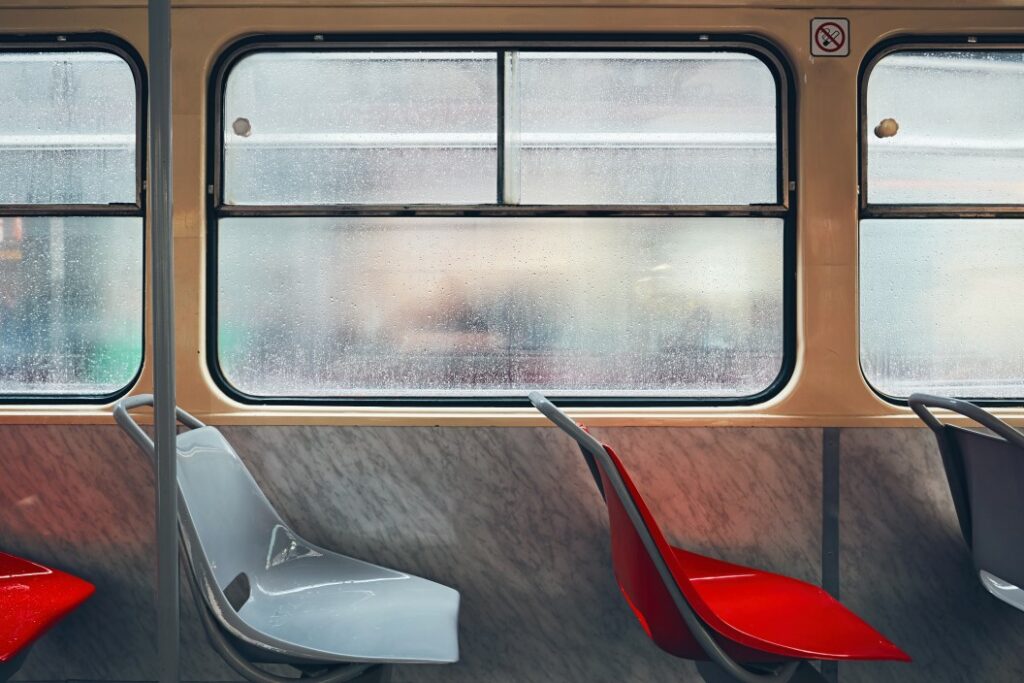 Common carriers must maintain the highest standard of care and vigilance to ensure passengers' safety. In the case of a common carrier accident, the driver, company, or relevant government entity is liable for personal injuries or damages.
If you or a loved one was involved in a public transport accident in Los Angeles, CA, Adamson Ahdoot LLP's common carrier accident lawyers can help you pursue and secure fair compensation for injuries and losses. Contact us at (800) 310-1606 to schedule an initial consultation and ask how we can help you with your case.
What is a Common Carrier?
A common carrier is an entity that offers transportation services to the public under the authority of a regulatory body in exchange for a fee. These entities typically transport people or items, and the relevant regulators approve the common carrier's rates, time schedules, and routes.
Common carriers in Los Angeles, CA, include the following:
Buses, taxis, and van pools
Cruise ships
Planes
Elevators, escalators, and movable walkways
Ski lifts and mule trains
Trains
In the United States, pipelines that transport carbon dioxide, oil, and gas can also qualify as common carriers under a license provided by the Federal Energy Regulatory Commission.
What is a Non-Common Carrier?
A non-common carrier is an entity that does not meet the definition requirements of a common carrier. For example, a car rental agency is a non-common carrier whose operations typically do not include the regular transport of people or goods. Instead, they rent vehicles out to third parties to operate.
A non-common or private carrier can also present in the form of a company that offers transportation to its employees. Private carriers also must register with the California Public Utilities Commission (CPUC).
Who Regulates Common Carriers, and How Is It Done?
The CPUC regulates common carriers with laws such as the California Civil Code Section 2100. Other regulatory bodies also dictate which carriers fall into this category based on the mode of transportation. For example, commercial airlines operate under the Federal Aviation Administration (FAA).
Regulatory laws exist to mitigate the risk of accidents, wrongful death, and personal injury. According to these regulations, common carriers must exercise the highest standard of care while carrying out their operations to ensure the safety of those who rely on them daily. In terms of these regulations, these entities must:
Refrain from driving erratically and making sudden starts or stops
Provide assistance and seating to elderly passengers
Maintain their equipment and keep it free from debris
Discharge passengers at safe places
Not overcrowd their vehicles
Civil Code Section 2100 holds common carriers to a higher standard of care than other transportation services.
Negligence
If a common carrier's failure to maintain a high level of safety results in personal injury or losses, the injured party is entitled to receive fair compensation for these damages. Negligence encompasses any careless conduct or failure to take essential steps to avoid danger.
To prove negligence, the plaintiff must demonstrate that:
There was a duty of care
The defendant's inaction in the circumstances did not meet the standard of care as set by the relevant regulations
The defendant suffered injuries that a reasonable person in such circumstances should foresee.
Losses or injuries happened due to the defendant's breach of duty
Negligence is one of the leading causes of accidents. Examples of negligent conduct include failing to warn passengers to put on their seatbelts, poor vehicle maintenance, and failing to subject new drivers to a vetting process. Your injury lawyer at Adamson Ahdoot LLP in Los Angeles, CA, will help you prove negligence in your case.
Damages
Don't make the mistake of accepting a settlement offer if you don't know the potential worth of your claims. The lawyers at Adamson Ahdoot LLP will help you seek fair compensation for your damages. After common carrier accidents, injured parties may be able to recover several types of damages, including:
Incurred and estimated future medical expenses
Damage to property
Pain and suffering
Loss of income, quality of life, and consortium
Disfigurement
Damages involving wrongful death
Some of these damages—for example, pain and suffering—have no tangible or economic status. In the case of extensive injuries, these types of damages can create substantial claims.
Seek Legal Advice
After common carrier accidents, injured parties usually don't know how to seek fair compensation for the damages they incurred. They may also want to accept settlement offers from owners of liable service providers, which do not compensate them properly for their injuries and other damages.
Additionally, determining carrier liability in the case of public transport accidents can become complicated. For example, you may have to prove that the driver did not warn passengers about a potential hazard. Without the help of experienced lawyers, filing a claim for damages presents a greater challenge.
If you or a loved one has suffered injuries or damages due to a transport company's negligence, you need a personal injury attorney to represent your interests. Contact Adamson Ahdoot LLP in Los Angeles, CA at (800) 310-1606, to schedule an initial consultation. Our accident lawyers have extensive experience in injury cases, and we will help you navigate the legal process and prove negligence to claim the compensation you deserve.