Any vehicle crash can have disastrous financial, emotional, and physical consequences. The stakes are even higher when a truck driver accident involves a semi-truck, contractor, or for-hire carrier.
It's understood that when the other vehicle driver causes the crash, they are at fault. However, determining liability in a trucking accident is more complicated because the driver may work as an independent contractor or for-hire carrier for another company. In that case, you may have to do some digging to determine whom the appropriate defendant(s) should be.
Luckily, federal and state law has clarified a process for victims of heavy truck accidents to identify liable parties.
For-Hire Carriers and Independent Contractors
In today's rapid-fire service-based economy, the number of for-hire carriers working for distributors such as Amazon or other trucking companies has expanded significantly. To understand why a company would use a for-hire carrier or independent contractor, consider the legal concept of vicarious liability (also known as respondeat superior).
Vicarious Liability
Usually, an employer is liable for the acts of its employees when those acts are committed within the scope and course of employment.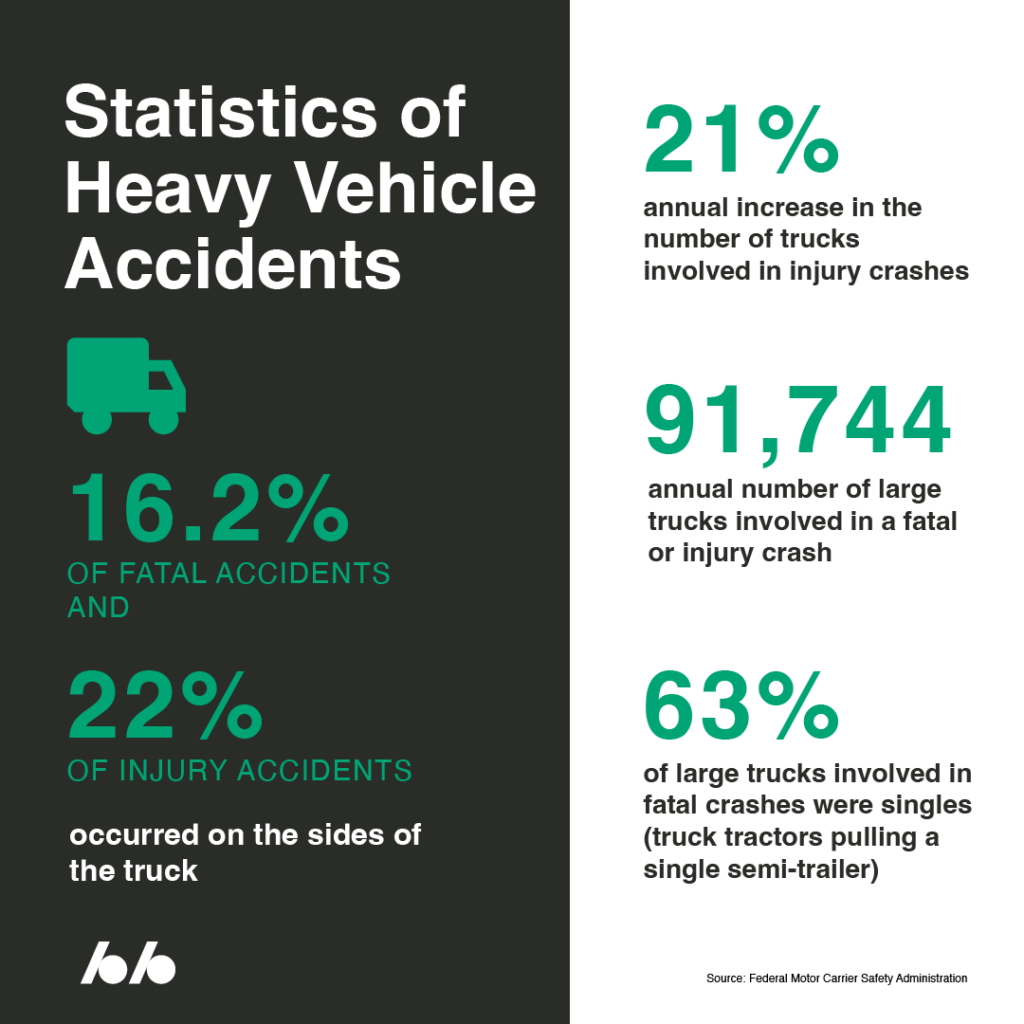 Take a UPS driver, for example. Imagine that while driving down a residential avenue, he looks at his GPS to determine whether he has reached the destination for package delivery. When he takes his eyes off the road, he fails to see a stop sign and plows into a sedan that was legally crossing the intersection.
Not only is the driver responsible, but so is UPS because the driver was acting within the scope and course of his employment as a delivery driver.
Imagine that same UPS driver, but now that he's parked his truck and is now taking lunch at a local restaurant. While at lunch, he gets into an argument with someone for cutting him in line at the cashier. The argument turns violent, and the UPS driver punches the other man. This act is clearly outside the scope of the UPS driver's employment – he's on a lunch break, off the clock, and not delivering packages.
However, what happens when the driver is an independent contractor?
What is an Independent Contractor?
To manage liability, distributors are more frequently outsourcing delivery to third parties not affiliated with the company. This is because an employer is not liable for the acts of an independent contractor or for-hire carrier.
Broadly, an independent contractor is someone who is paid to render a specific service where the payor only controls the result of the work (e.g., you commission a sculpture from an artist who has free rein to design and create the work).
However, exactly who is considered an independent contractor depends on the facts of a given case and can be highly contentious.
Compare Amazon with the UPS example. Unlike UPS, Amazon outsources delivery drivers to third parties known as "Delivery Service Partners" (DSP). The DSP is typically a small company that hires and manages its own employees, who it then directs to deliver packages on behalf of the DSP client, Amazon.
Amazon's goal is to meet the legal definition of an independent contractor.
The problem, however, is that Amazon sets strict standards for its delivery drivers. The company requires drivers to deliver a precise quota of packages every shift at a certain rate and even uses cameras to track driver behavior.
The line between employees and independent contractors can therefore become quite blurred. Questions a court would ask include:
How much control does the trucking company exert over the driver?
Is the driver restricted to working only with one company, or may they contract with others?
Does the company set working hours and routes?
May drivers refuse a load?
How is the driver paid?
Must the driver obtain their own driver's and workers' compensation liability insurance policies?
Although no one factor takes precedence over the other, these questions elicit the degree to which the driver controls his own work life.
Determining Employee Status
Once you've suffered a truck driving accident and totaled your car, your focus becomes on how to recover from your losses.
This is why it matters whether your claim is filed against an employee and his employer versus an independent contractor. When a contractor or for-hire carrier is at fault, you are limited to recovering only from the contractor. His personal insurance policy may fail to meet your damages.
On the other hand, an employer responsible for the negligence of its employee will have a more generous insurance policy and greater resources from which to recover.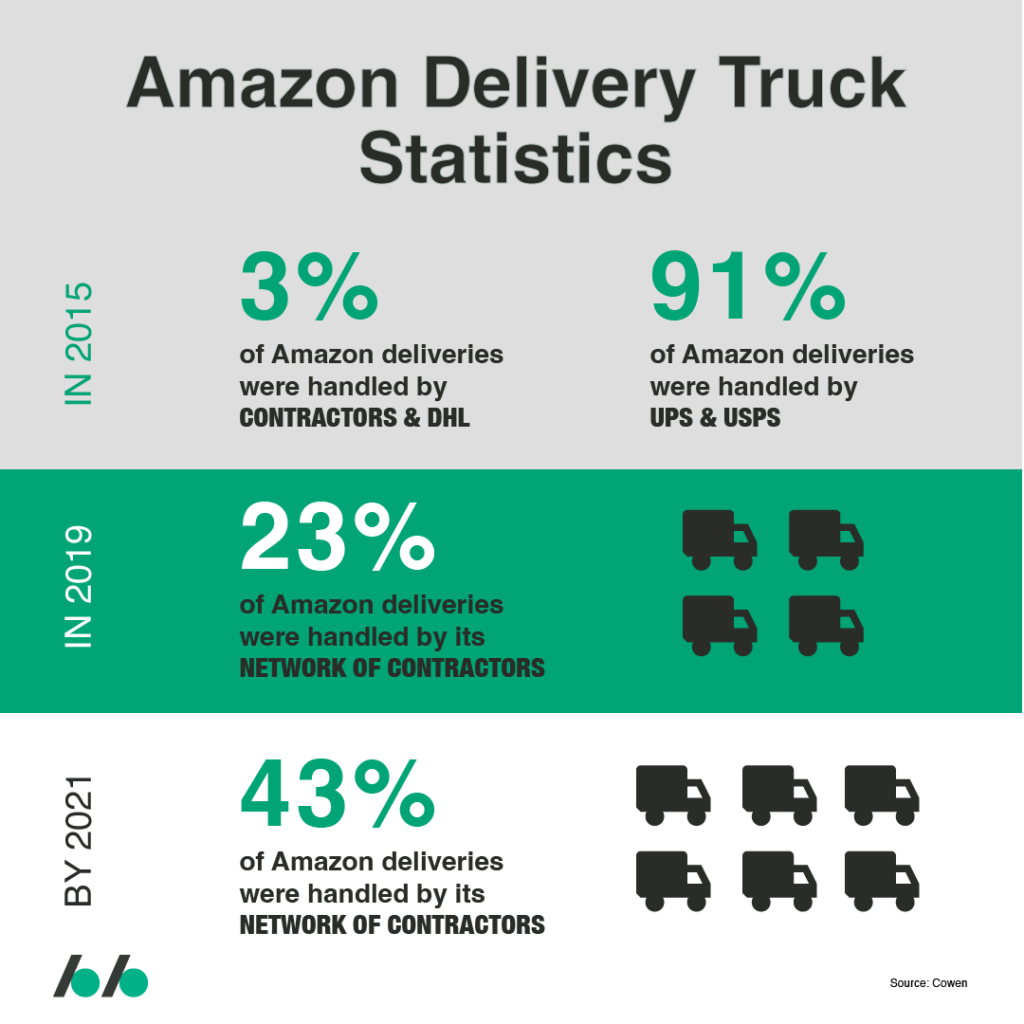 Logo Liability
The law recognizes that a company's intent to shield itself from liability by hiring independent contractors does not fairly protect innocent drivers.
Consider non-delegable duties, for instance. A duty is non-delegable when the public policy has determined that the duty is sufficiently important such that one cannot transfer it, or contract it away, to another party.
Under logo liability, an employer is held responsible for the negligence of a for-hire carrier or independent contractor when:
The employer leases trucks or drivers;
Does not use its own employees for transportation; and
Displays a logo or placard on the leased truck
Therefore, when a logo is displayed, most courts will presume the truck driver's employment status for purposes of vicarious liability.
At the scene of the accident, it is imperative that you collect as much evidence as possible, including (1) whether the driver is operating under a lease agreement; (2) names and contact information of all companies involved (e.g., the driver, the goods in transit, the employer, etc.); and (3) whether a logo or placard is displayed (and take a photo!).
Determining Who is Liable
When you experience a heavy truck accident, determining who is liable may not be as clear-cut as you expect. If the other driver is at fault, then, of course, that driver is liable. However, who are the other potential parties?
In a truck driver accident, there are options including:
Truck Driver: If the driver himself were negligent, such as failing to operate the semi-truck safely, or if he were driving under the influence of drugs or alcohol.
Trucking Company: Is the driver an employee or an independent contractor? Was a logo or placard displayed? If the driver were an employee or a logo was displayed, you are likely able to sue the employer as well under vicarious liability. Another option is to sue the company by arguing either negligent entrustment or negligent supervision.
Truck manufacturer: If the trucking accident was caused due to a defective part of the truck, you might sue the manufacturer.
Loading company: It's possible that unbalanced cargo caused the driver to lose control of the truck. In that case, you may sue the loading company for negligence.
A major consideration is that a business or manufacturer is likelier to have a larger insurance policy, multiple insurance policies, and greater financial resources than an individual driver. Therefore, you are more likely to receive full compensation for your damages by bringing a successful claim against one or more of these other parties.
To determine which is liable, collecting evidence at the scene is invaluable. You will need to locate and interview any witnesses who saw the accident, file and then obtain a copy of the police report, and review any videos taken from a truck's dashcam, if available.
Also, consider whether the trucking accident occurred in an area with a surveillance or traffic camera. Similarly, obtain any information from the semi-truck's "black box," which will show how long the truck was in motion before the wreck.
Choose Adamson Ahdoot for your Trucking Accident
Experiencing a truck driver accident is a stressful encounter. The sheer size of the semi-truck compared to a commuter vehicle alone usually means that a personal vehicle s totaled. Whether the truck driver is an independent contractor or an employee of a parent company, you may be able to recover damages against both the employer and driver. Contact Adamson Ahdoot today for a consultation