As a parent, there is nothing worse than seeing your child suffer as a result of an injury. Adding to the pain of seeing your child suffer, is realizing the accident and injury could have been prevented. Accidents involving children can happen in the blink of an eye, which is why children's products like high chairs should be designed with the utmost safety in mind. Unfortunately, manufacturers often sacrifice safety for profits and end up with a dangerous product.
According to the Consumer Product Safety Commission (CPSC), hundreds of children's products and toys are recalled every year in the U.S. Of the hundreds of recalls that happen every year, children's high chairs are at the top of the list. Why do so many high chairs get recalled? The majority of high chairs are pulled from store shelves because they either fall over too easily or a child can fall out too easily. Bad product design, insufficient restraints, and faulty locking mechanisms are often the cause of many accidents involving high chairs.
If your child suffered an injury because of a defective high chair, reach out to Adamson Ahdoot LLP today for a thorough examination of your potential case. You may be able to file a lawsuit against the manufacturer of the high chair in an effort to recover injury expenses and other types of damages.
Defective High Chairs and Children's Injuries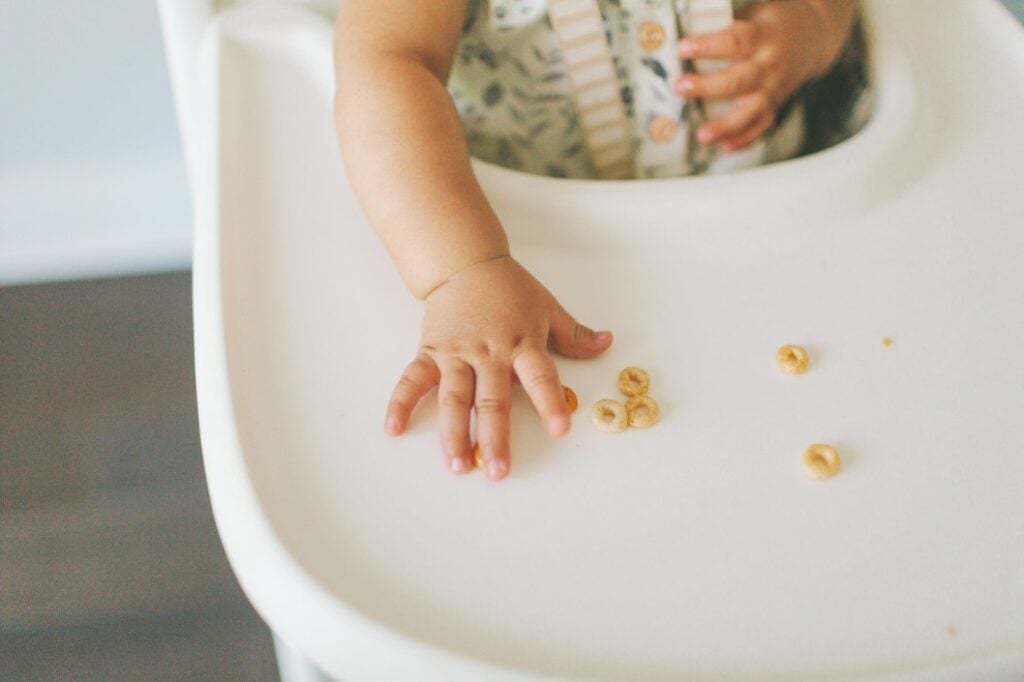 As mentioned above, many children every year across the nation suffer injuries as a result of falling from a high chair or falling over in a high chair. These accidents can result in serious injuries, such as:
Traumatic head injuries like concussions
Broken bones
Contusions and lacerations
Asphyxiation
Soft tissue injuries
Hand and foot injuries
Eye injuries
Wrongful death
If your child has been in a defective high chair accident, please seek medical attention immediately. Some injuries like concussions aren't detectable immediately and may require medical attention right away. Waiting to take your child to see a doctor after an accident involving a high chair may complicate his or her injury and prevent you from going after the manufacturer of the high chair.
What to Do After Your Child Suffers a Defective High Chair-Related Injury
1. See a Doctor
As mentioned above, if your child has been injured in an incident with a high chair, it's important you see a doctor as soon as possible. Not only do you want to treat the injury without delay, but you also want to make sure the injury is documented by a medical professional. If your child's doctor recommends follow-up appointments, medications, or any other type of care, follow all the doctor's advice.
2. Record the Accident
Once your child has been seen by a doctor and he or she is receiving treatment, take a few minutes to jot down how the accident happened. If you can, take pictures of the high chair, and don't throw away any parts (i.e. screws, restraints, etc.) no matter how small or minor they may seem to you.
Don't Share Information About the Injury
Don't offer any information about the accident or your child's injury to anyone, even family members, before discussing the incident with a knowledgeable Los Angeles defective high chair lawyer. If you get a call from an insurance agent, do not talk about the accident and do not accept any offers of money. Insurance companies are notorious for putting their profits first and, oftentimes, trying to settle a claim for as little as possible. It's also not uncommon for insurers to deny a claim, so they don't have to pay a dime.
4. Consult with Adamson Ahdoot
Finally, don't wait to contact Adamson Ahdoot LLP for a thorough review of your potential case. We offer no-cost, no-obligation consultations and will take your case on a contingent basis. When we accept your case on a contingent basis, we will pay all upfront costs and only take a fee when we win your case.
You can reach a firm representative by clicking on the CHAT button or by submitting a case contact form. You can also call (800) 310-1606 right now to arrange a time for you to meet with one of our Los Angeles defective high chair attorneys.
Let Adamson Ahdoot Put Their Years of Litigation Experience to Work for You
Please don't wait to contact our law firm as the state only allows so much time to pass before preventing you from getting maximum compensation for medical costs, hospital stays, lost wages from taking time off work to care for your child, disfigurement, shortened life expectancy, physical pain, and emotional anguish. Let our aggressive team of lawyers put their years of litigation experience to work for you to get the best possible case results.