Working out is supposed to be good for you, but faulty or malfunctioning gym equipment can cause severe injuries to those using them. Every year in the U.S., tens of thousands of Americans are sent to the emergency room as a result of an exercise equipment accident, especially accidents related to treadmills. Although many of these cases are not serious, thousands of people are hospitalized or, worse, tragically killed in faulty gym equipment accidents every year across the nation.
If your injury was caused by defective exercise equipment, the lawyers at Adamson Ahdoot LLP have a proven track record in and out of the courtroom representing victims of defective products. Our Los Angeles defective exercise equipment lawyers have a clear understanding of the law pertaining to defective products and have successfully settled challenging product liability cases, including a $10 million defective product case.
Common Causes of Malfunctioning Gym Equipment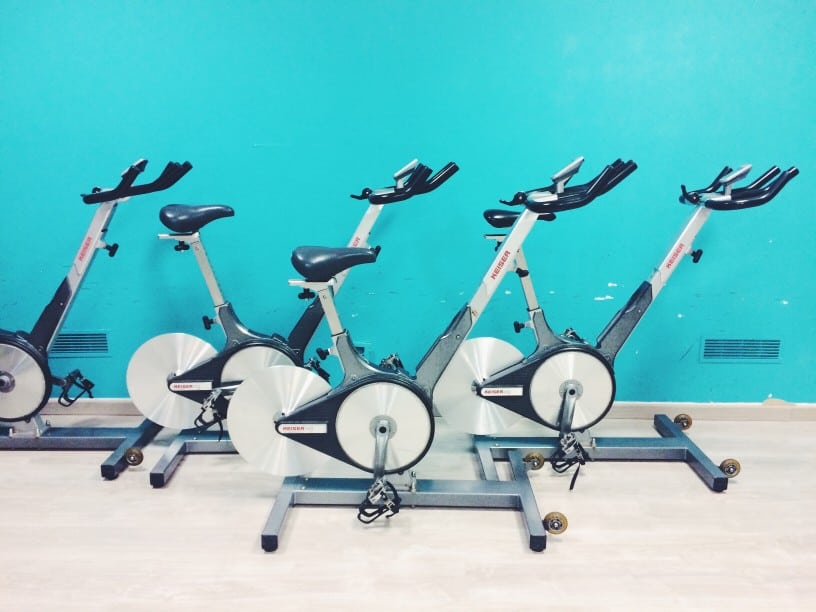 Like any piece of machinery, gym equipment can be potentially dangerous to users. A Northern California woman working out at a 24-Hour Fitness gym suffered a severe head injury after fainting and falling off a treadmill. It was later determined the treadmill had been installed too close (against manufacturer instructions) to another piece of metal machinery.
Some of the more common causes of why gym equipment can malfunction or cause an accident can include:
Poorly maintained machinery or equipment
Improper installation
Worn or defective parts
Poor supervision of staff or trainer
Improperly trained staff and/or personal trainer
Poor or unclear usage instructions
Poorly assembled machinery or equipment
Keep in mind: even properly functioning gym equipment can pose a risk to consumers. A multitude of gym equipment is recalled every year due to faulty parts or bad design.
Have you or a loved one suffered a head injury, back injury, neck injury, broken bone injury, or any other type of injury caused by a faulty or defective piece of gym equipment? Severe injuries are expensive to treat and can not only affect a victim financially, but physically and emotionally as well. Our Los Angeles defective exercise equipment attorneys have seen the devastating consequences a severe injury can have on a victim's life and are prepared to fight for what's right – maximum financial compensation for injury damages.
How to Hold the Negligent Party Responsible for Injury Damages
Following a gym equipment accident, you may be wondering who can pay for the harm inflicted on you. Without the legal help of an experienced lawyer, it can be difficult to know who is responsible for your accident and injury. At Adamson Ahdoot LLP, we will review every detail of your accident to find out who may be liable. In cases involving faulty or malfunctioning gym equipment, one or more parties may be responsible, including:
Gym owner or manager
Equipment manufacturer
Maintenance company
Training staff
Gym staff
Installation company
For expert legal advice and to learn what parties may be held financially responsible for you or a loved one's injury expenses, reach out to a Los Angeles defective exercise equipment lawyer as soon as possible. We can help defend your right to compensation for:
Medical costs, including hospital bills, doctor visits, and ongoing medical care costs
Lost wages due to taking time off work
Disability and disfigurement
Rehabilitation and therapy
Physical pain and emotional distress
Other types of damages
Children and Treadmills – Why It's Important You Take Legal Action
Between 2005 and 2008, more than 40,000 treadmills were recalled for various defects, reports the Consumer Product Safety Commission (CPSC). Sadly, defective treadmills have harmed children the most out of any age group. Countless numbers of children have suffered injuries as a result of poorly manufactured and designed treadmills.
World-famous boxer Mike Tyson's 4-year-old daughter tragically died when she became entangled in a treadmill cord that was dangling from the machine. Most recently, a young child tragically died after getting caught on a Peloton treadmill. As a result of the child's death, Peloton pulled all of their Tread+ and Tread treadmills off the market. The popular Peloton treadmill has also been linked to countless other incidents involving injury to users.
If your child was injured or tragically killed by a treadmill or other piece of gym equipment, help us make the world a better place and let gym equipment manufacturers and owners know they must uphold their responsibility to provide a safe product and space. The Los Angeles defective product lawyers at Adamson Ahdoot LLP have helped many victims of faulty products and will stand up to big corporations and their insurance companies so not one more child has to suffer.
Call Today to Arrange a Free Case Review
For more information about how you can begin the claims process and to arrange a free case review, call (800) 310-1606 today. The office of Adamson Ahdoot LLP is conveniently located in the heart of Los Angeles and if necessary, we can come to you. We look forward to taking your call and getting you on the path toward a brighter future.