Over 6 million auto accidents happen every year in the U.S. and as a result, more than 3 million people will suffer physical harm. Some of the more common types of injuries sustained in car accidents include brain injuries, whiplash, bone fractures, and spinal cord injuries.
What can be done to prevent a devastating car accident injury from happening? According to statistics, the most common causes of automobile accidents are distracted drivers, drunk drivers, reckless driving, and speeding. These are not the only causes of auto accidents, however. Defective auto parts or design flaws cause many car crashes. Although innovative technology and new designs have made vehicles safer than in the past, some auto manufacturers continue to put profits over safety and skimp on providing consumers with safe vehicles.
Have you been injured in an accident caused by a faulty auto part or design flaw? Talk to a skilled defective auto attorney at Adamson Ahdoot LLP today. At our firm, you will receive the attention you deserve and get the level of legal representation needed to collect maximum compensation. We've helped our injured clients get millions for damages, including a $5 million dollar defective product case settlement.
Common Auto Defects
Vehicles like cars and trucks are complex pieces of machinery consisting of thousands of parts. These parts must be designed and assembled properly for a vehicle to work. When one or more of a vehicle's parts are not designed or assembled properly, a vehicle can pose potential risks to drivers, passengers, and others on the road.
Defects can occur at several stages of a vehicle's life.
Design defects
Design defects exist before the vehicle is manufactured and are inherent. Recently, General Motors (GM) has been under scrutiny for a design flaw in the company's 2020 Chevrolet Camaro. Because of a defect in the vehicle's heat shield, the car is having major electrical and mechanical issues.
Manufacturing defects
Manufacturing defects aren't part of the intended design, but happen during the production process. An example of a manufacturing defect is a bolt that was not installed properly and as a result, causes other parts to malfunction.
Other examples of auto defects include: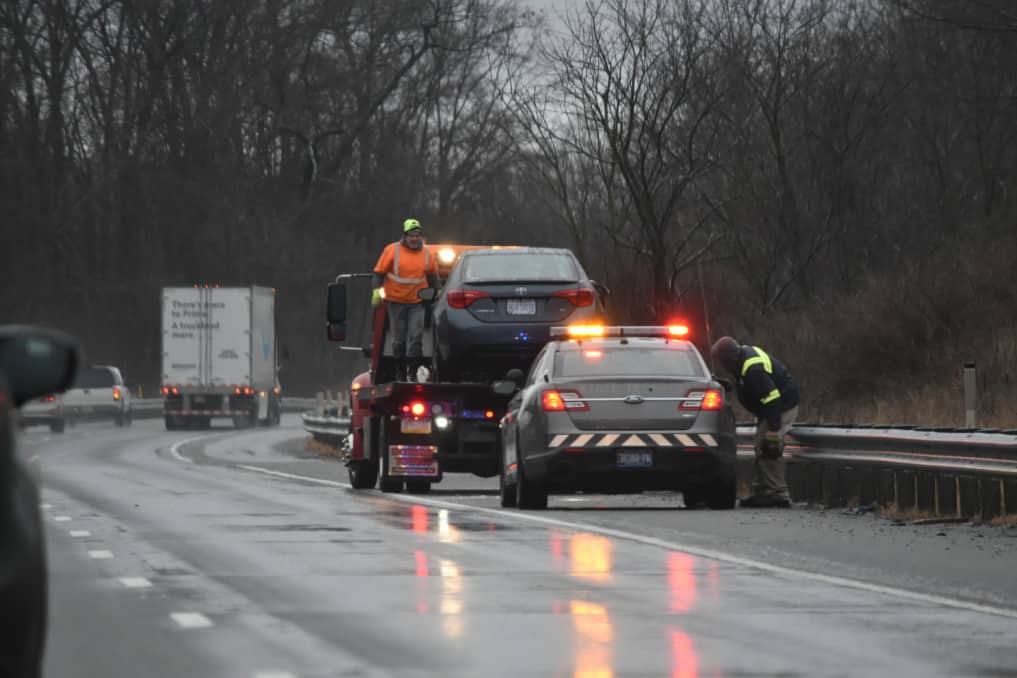 Malfunctioning or faulty airbags
Seatbelt failure
Post-collision fuel system failure
Stuck or broken accelerators
Electrical system break down
Wheel cracks
Steering wheel failure
Windshield wiper failure
Seat back or seat break down
Rollover design flaw
Who is at Fault For a Defective Car or Auto Part?
Defective cars and auto parts fall under an area of law known as product liability. There are several types of product liability cases, including:
Strict Liability
In cases involving strict liability, a victim must not only prove a defective auto part was unreasonably dangerous but also that he or she did not contribute to the accident occurring.
Negligence
A manufacturer of a defective car or car component may be liable for damages if they found the manufacturer to have acted negligently during the different stages of a vehicle's production.
Breach of Warranty
All products, including cars, come with an implied or expressed warranty assuring the consumer the product will work as intended. They may hold manufacturers who fail to meet these warranties liable for an accident and resulting injuries.
If your case falls under one of these three different product liability cases, you may have grounds for a lawsuit. If you're unsure about how to proceed or what needs to be done to get the claims process started, contact Adamson Ahdoot LLP immediately. Our Los Angeles defective auto lawyers won't let big companies try to shift the blame on you. We'll leave no stone unturned when recovering evidence to prove you did nothing to cause the accident and therefore, deserve what we're asking for.
Don't Speak to an Insurance Agent Until You've Talked to a Defective Auto Lawyer
If you were injured in a defective auto accident, you may have been contacted by an insurance agent representing the manufacturer of the car. These agents are deployed to assess the degree of injury and in most cases, to get you to settle for much less than what your damages are worth. Sadly, these agents aren't looking out for your best interest. They are looking out for the manufacturer's bottom line and may try using several tactics to reduce the settlement amount.
At a critical time such as this, we recommend you wait to speak to any insurance agents until you've spoken to one of our knowledgeable defective auto attorneys. Insurance agents have a way of twisting your words to benefit them and we can protect you from that happening with us by your side. Let Adamson Ahdoot LLP deal with manufacturers and their insurance companies so you can focus on what's most important, your recovery.
What to Do if You Were Driving a Defective Car When You Were Injured
Following an accident and injury in a defective car, it is highly recommended you hire a compassionate defective auto attorney as soon as possible. According to recent statistics, the likelihood of collecting compensation is much higher with a qualified attorney by your side than with the representation of an inexperienced lawyer.
At Adamson Ahdoot LLP, we have the resources needed to go up against big corporations who don't want to pay you a dime. Getting the right results is our top priority. We have helped many clients collect large settlements for medical costs, lost income from taking time off work, emotional distress, and physical pain.