If you've been in a motorcycle accident, the odds are that you suffered an injury. Out of all traffic accidents in California, 15% have a motorcycle victim, but 75% of motorcycle drivers involved in an accident are not at fault. Even if you can be found partly at fault, you may still qualify for compensation.
When you are involved in a motorcycle accident, you have limited time to file for compensation. Don't let the clock run out because you're unsure what to do. You could miss out on compensation that could positively affect your life.
If the accident was promptly reported to insurance companies, you may have already received an offer to settle. However, offers from insurance companies are typically much less than you could get by filing a claim. A motorcycle accident lawyer can often get you much more compensation.
Why Hire a Motorcycle Accident Attorney
Should you get a lawyer for a motorcycle accident? There are many reasons to hire an experienced motorcycle accident lawyer. With a legal representative by your side, you can confidently navigate the confusing process of filing for financial compensation.
Your Lawyer Works for You and No One Else
You need someone who is entirely on your side. Your lawyer will be focused on what is best for you, not a third party. They'll help you understand what you are owed and help you get it.
The insurance company isn't looking out for your best interest. They want to settle fast and get your case closed. Your attorney will consider the facts of your case and aim for a level of compensation that corresponds with your injuries.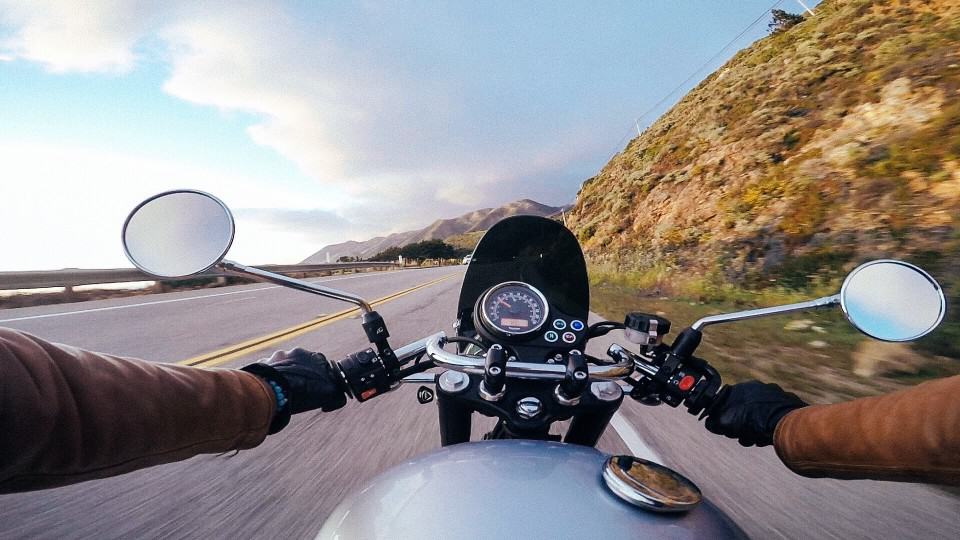 Instead of instantly accepting the insurance company's offer, consult with an expert. Your attorney can give a more accurate estimate of potential medical costs throughout your lifetime. They can also help you get compensation for pain and suffering related to your accident.
An Attorney Will Do the Heavy Lifting While You Heal
Being in a motorcycle accident means a high likelihood of serious injury. You don't need to spend hours on the phone trying to get insurance companies off your back. Your attorney can handle everything with minimal input from you while you focus on recovery.
A motorcycle accident legal expert will help ensure that you file on time. California generally only allows two years to file your case. If you had a serious injury, you may still be deep in rehabilitative care and might be physically, mentally, or emotionally unable to deal with insurance companies and claim filling.
Having your lawyer talk to insurance companies on your behalf has another benefit. Insurance companies will sometimes try to trick you into saying things that could damage your case. Your attorney can act as a buffer and a safeguard.
This means you can hand off the paperwork, phone calls, and other tasks to your lawyer. You won't be interrupted while you get medical treatment or go through rehabilitation for your injuries. This can be a huge relief and will help your mental health as well.
Your Motorcycle Accident Expert Will Clarify Your Claim
You probably don't know what all the legal jargon means surrounding your claim. Your lawyer can zero in on the facts of your case that define your right to compensation. They can also identify which party or parties you should be filing your claim against.
In addition, an attorney with experience in laws relating to motorcycle accidents can help defend you against claims that you were responsible for the accident. Even if you were riding without a helmet or lane-splitting at extreme speeds, you can still usually get compensation. You just need the right lawyer.
Your attorney can help estimate your anticipated portion of the blame for the accident. For example, you could be found to be 15% responsible for the accident if the judgment determines that your lane-splitting at high speeds contributed to a collision.
In that case, you can still get compensation, but the amount will be reduced by 15%. A $200,000 judgment will become a $170,000 award, meaning you lost $30,000 for your fault in the accident. However, the compensation will still be enough to help you with medical bills, time off work, and other things you need during recovery.
You'll Get a Clear Plan of Action
Your lawyer can help you decide whether to settle or go to court. They'll look at the accident from all angles and figure out what you could reasonably get if the case went to court. From there, they can bargain from a position of power with the insurance company.
The amount agreed upon should be enough to cover your estimated medical bills for treatment related to your injuries, for your entire life if need be. It should also accurately reflect what you deserve for the pain and suffering inflicted on you.
You may also be able to recover costs for damage to your motorcycle. If it was severely damaged or totaled, your attorney will fight for recompense, so you can repair or replace it. They'll research these costs and come up with a plan to get that compensation rolled into the final settlement.
Most personal injury cases can be settled privately. You just need a good motorcycle accident lawyer to help guide you through the settlement process. When you know your case is in capable hands, you can sit back and relax, focusing on your recovery while your legal team works on your behalf.
So, should you get a lawyer for a motorcycle accident? Yes, you absolutely should if you suffered an injury or loss. Call Adamson Ahdoot at (800) 310-1606 today to schedule your free case evaluation.