$1M Negotiated for a Sideswipe Car Accident
Our client was the driver of a vehicle traveling southbound on Western Avenue. The sideswipe accident occurred as the car approached the intersection of Del Amo Boulevard in Torrance, California. At the same time, the accused driver was heading south on Western Avenue in the second lane.
The plaintiff approached the intersection and waited for the green light. However, the defendant driver made a sharp right turn onto Del Amo Boulevard and struck the front of our client's vehicle on the driver's side. As a result, the victim was seriously injured and the vehicle was damaged.
Upon impact, our client hit his head against the window of the vehicle. The police officer at the scene found the defendant at fault for the collision. Officials found the defendant at fault for violating California Vehicle Code Section 22100 (a) V.C. for making an improper right turn that caused a sideswipe accident in Torrance.
As a result of the collision, our client's vehicle sustained extensive damage. McCormick Ambulance Service paramedics examined the plaintiff at the scene of the collision. Our client complained of a headache and pain on the right side of the body. Following applying safety restraints, the EMTs transported our client to the Torrance Memorial Hospital Emergency Department without incident. Once there, they went to the emergency room to receive treatment for the injuries sustained in the motor vehicle collision.
The victim, represented by Adamson Ahdoot, was awarded $1 million in damages.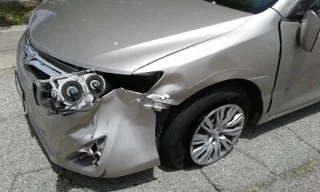 Turn to an experienced law firm equipped to handle cases throughout California.
Contact Us Form - English
"*" indicates required fields
By submitting this form, you agree to be contacted and recorded by Adamson Ahdoot LLP or a representative, affiliates, etc., calling or sending correspondence to your physical or electronic address, on our behalf, for any purpose arising out of or related to your case and or claim. Standard text and or usage rates may apply.