Every year, Californians deal with thousands of fires, both wild land and urban. Unfortunately, the number of victims injured or killed in these accidents continues to increase each year. In addition to physical injuries, other damages affect victims' lives, such as loss of property or emotional distress after such a traumatic event. Although those with insurance may be able to recover some damages, most victims face costly medical expenses. While many victims believe they cannot file a California fire lawsuit, the truth is that anyone injured in a negligent accident has the right to sue for injuries.
At Adamson Ahdoot LLP, we help those affected by wildfires and urban fires in California get the justice they deserve. We know from experience that being the victim of a fire-related accident can have devastating, lifelong effects. In essence, they can cause terrible consequences – financial, physical, and emotional. While victims may find filing a claim overwhelming and stressful, the legal process can be simple with the help of our fire and wildfire damage attorneys.
If you have suffered burn injuries after an accident, contact our team today at (800) 310-1606. At Adamson Ahdoot, we put all of our resources and efforts into helping victims get the compensation they deserve for the damages they have suffered. Read on to learn more about the ins and outs of a California wildfire and fire lawsuit.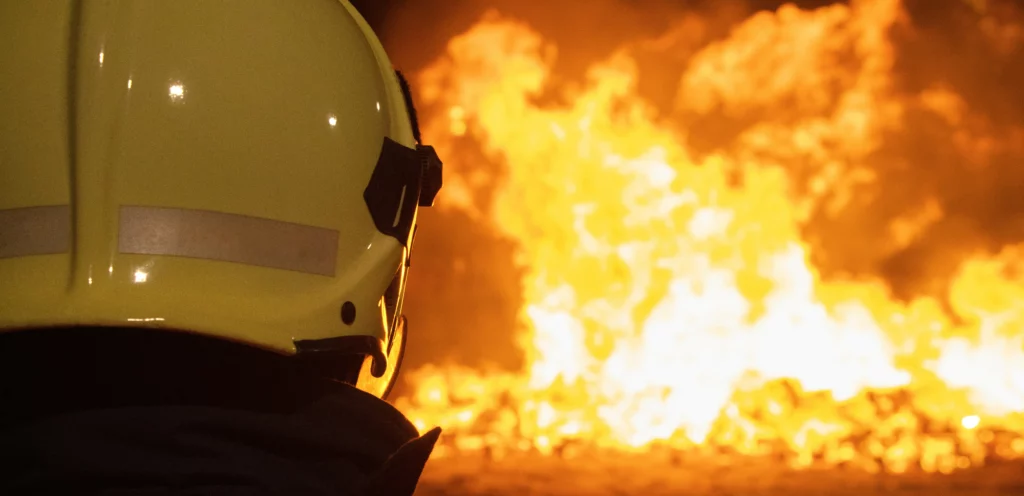 Fire Is Responsible for the Loss of Millions of Dollars in Buildings, Forest Devastation, and the Death of Thousands of Human Lives in California
As the first source of energy used by humans, fire is a key tool in people's daily lives. It is essential for cooking, heating, and lighting. However, its use can cause terrible disasters that negatively affect both humans and nature. Whether intentional or unintentional, many fires claim lives and cause extensive damage to infrastructure and vegetation. And even if unintentional, it can trigger a wildfire lawsuit.
Fire behaves differently depending on geography, climate, and vegetation. However, it is more likely to spread in regions such as the western part of the country. States such as California experience numerous fires each year, due in part to dry, flammable vegetation. This, coupled with the fact that more than 90% of fires are human-caused, makes the Golden State a frequent fire scene.
Millions of lives are at risk from wild land and urban fires. They also affect communities, natural resources, and property values. And when the fires result in damage, victims have the right to seek liability by talking to a California fire lawyer. The law allows people to sue for injuries caused by a negligent fire.
How Do Fires Start?
Whether it is a wildfire or a structural fire, the ignition of a fire depends on three basic ingredients: heat, fuel, and oxygen. Also known as the fire triangle, this is the simplest way to identify and avoid potential fires. Therefore, eliminating any one of these elements is sufficient to prevent a fire from starting or spreading.
It is important to note that both urban and wildfires feed off each other. They are not that different. Why is that? Because one can be connected to the other. That is, a wild land ignition start can have a devastating effect on urban areas, and a structure fire can be the origin of a wildfire.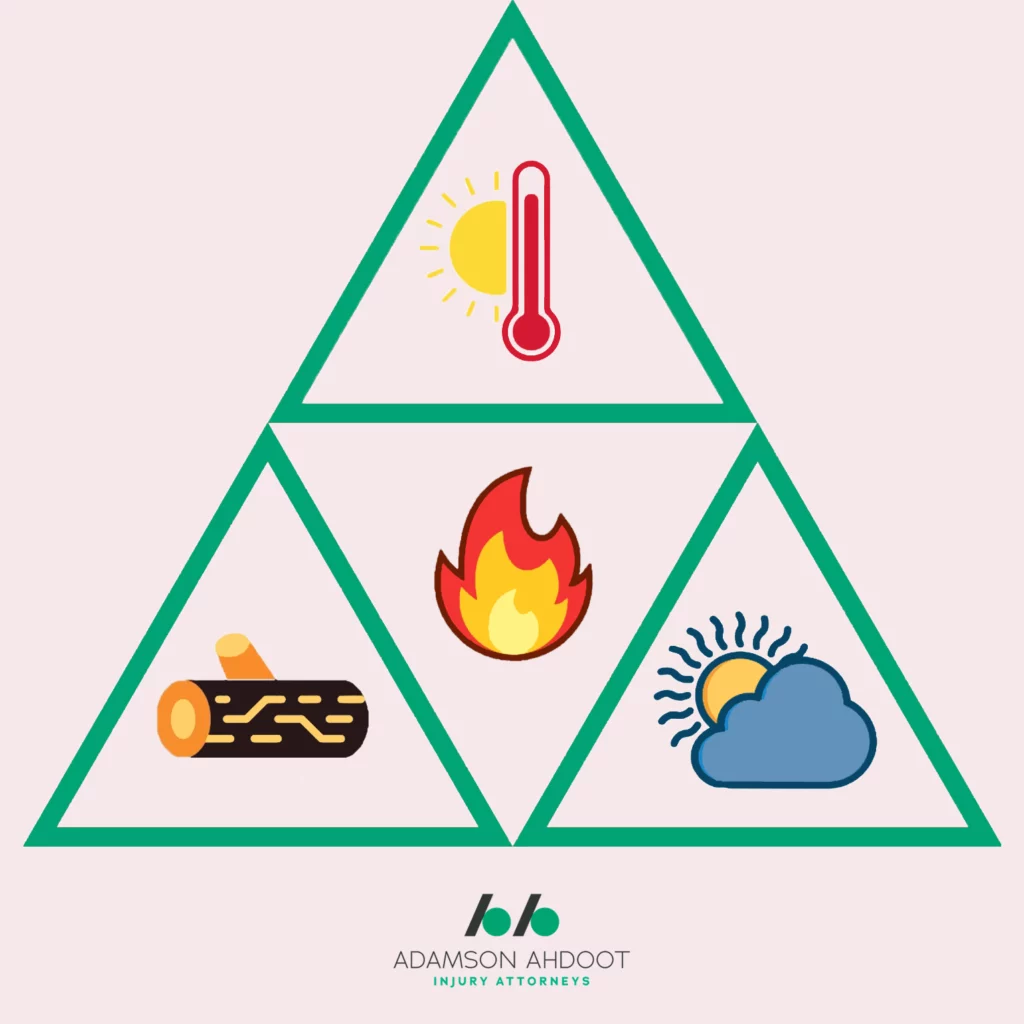 Urban or structural fires can be residential, commercial, or industrial. On the other hand, the damages of wildfires occur in rural areas such as forests, mountains, nature reserves, or agricultural lands.
The Number of Fires Has Increased by 5 Times in California
When we talk about fire accidents, we are referring to both wildfires and structure fires. The latter are urban fires in houses, apartments, or businesses. Wildfires spread through rural vegetation and can move into urban areas, causing structural fires.
Since 1980, wildfires have become much larger and more intense in the western United States, particularly in California. And with that, the amount of destruction has increased as well. This devastation is primarily due to wildfires. In fact, since 1971, the area destroyed by wildfires has quintupled. Moreover, experts predict that this level of fire damage could increase by another 50% by 2050.
According to a study published in the Proceedings of the National Academy of Sciences, a significant contributor to the continued negative effects of California's fires is the dryness of the air – also known as "vapor pressure deficit." This same study also notes that climate change will be very detrimental to the entire state, as fires in California burn more acreage when temperatures are high – and the air is dry. In fact, there is an estimate of a 172% increase in acres burned as a result of climate change impacts. These affected areas include both forested and urban areas.
Fire Statistics in California
In total, it is estimated that more than 13 million fires occur each year in the United States. According to the National Fire Protection Association (NFPA), firefighters respond to a fire every 23 seconds.
In California specifically, the data is also quite alarming. Records published by CAL FIRE show that there have been more than 550,000 emergency fire calls. This includes about 6,800 wildfires, more than 4,700 structure fires, and around 100,000 other fire incidents in the state.
The U.S. Fire Administration puts the averages at 1.5 deaths and 4.0 injuries per 1,000 home and wild land fires. For structural fires, the fatality rate is significantly higher: 5.7 deaths and 17.1 injuries per 1,000 fires. According to the 2021 report, nearly half of the fire deaths (49.5%) occurred in urban fires, both residential and non-residential. Of the remaining deaths, 32.4% occurred in vehicles, and 7.1% happened outdoors.
Although it may seem that these are two completely different types of accidents, there is an important correlation between wildfires and structure fires. It is true that California wildfires don't directly claim as many lives as city fires. But, they are also indirectly responsible for numerous fatalities in structural fires. Because it spreads so quickly through vegetation, it often reaches cities or towns and destroys all types of property.
Urban Fire Facts
According to official data, building or home fires are the most dangerous to people. In fact, they are the cause of nearly 4,000 deaths and more than 2,000 catastrophic injuries each year. It is believed that 80% of all civilian fire deaths occur in homes. According to the NFPA, a home fire occurs every 93 seconds and a burn injury occurs every 47 minutes. An accidental structure fire death occurs every three hours and eight minutes.
The top three causes of ignition in a California home fire are heating systems, kitchen appliances, and electrical malfunctions. As we will see below, if these accidents were caused by negligence, they can lead to a California fire lawsuit.
Why Are There So Many Wildfires in California?
No place is safe from wildfires, least of all California. Because of its climate, the state is constantly threatened by fire: it is the most wildfire-prone state in the country. Unfortunately, Californians have learned this lesson the hard way. But, how much damage do wildfires cause in California? The Golden State has had to deal with some of the most threatening and dangerous wildfires in the country. The damages of wildfires have been severe: an estimated 44.5% of California's national forest land has burned.
The potential risk in California is so great that in 2007, the state sent its officials to rank the degree of fire danger in different regions. The results show that more than 2.7 million Californians live in high-risk areas. With more than 75 communities, approximately 90% of California residents live in fire-prone areas. Of all the regions, Riverside County is the most exposed, with 77% of properties in fire hazard zones. Prominent among the most fire-vulnerable cities are:
Los Angeles County: Rancho Palos Verdes, Calabasas, La Cañada Flintridge, Palos Verdes Estates, and Malibu.
El Dorado County: South Lake Tahoe and Pollock Pines.
San Bernardino County: Lake Arrowhead.
Contra Costa County: Kensington.
In 2021, California set a record for the most wildfires in the nation's history. Over 9,200 incidents burned more than two million acres. But, why is California so vulnerable? Are there California wildfire lawsuit payouts to victims? Read on to find out what the main causes of wildfires are and whether victims may be entitled to compensation.
Top 10 Worst Wildfires in California
As we've explained before, California has been at the center of wildfire activity for some time now. But, what damage do wildfires cause? Because the state is so susceptible to ignition, it has experienced extremely worrisome situations that have devastated millions of acres and claimed numerous lives. Such has been the negative impact of these fires in recent years that the state has suffered 13 of its worst and most destructive wildfires in the last five years. During that time, more than 40,000 structures have been destroyed. In total, they devastated 4% of the state's land area.
This list includes the largest fires in California history:
August Complex, 2020. Affected Mendocino, Humboldt, Trinity, Tehama, Glenn, Lake, and Colusa counties. Burned one million acres.
Dixie Fire, 2021. Butte, Plumas, Lassen, and Tehama. Burned 922K acres.
Mendocino Complex, 2018. Colusa, Lake, Mendocino, and Glenn. Rolled 459.1 K acres.
SCU Lightning Complex, 2020. Fresno and Madera. Obliterated 396.6 K acres.
Creek, 2020. Napa, Solano, Sonoma, Yolo, Lake, and Colusa. Burned 379.9 K acres.
The California fire map of the most destructive incidents:
Camp, 2018. Butte County. Structures destroyed: 18.8 K.
Tubbs, 2017. Napa and Sonoma. Structures destroyed: 5.6 K.
Tunnel, 1991. Alameda. Structures destroyed: 2.9 K.
Cedar, 2003. San Diego. Structures destroyed: 2.8 K.
North Complex, 2020. Butte, Plumas, and Yuba. Structures destroyed: 2.4 K.
Lastly, the most deadly fires and their causes are as follows:
Camp Fire, 2018. Cause: power lines. 85 fatalities.
Griffith Park, 1933. Cause: unknown. 29 fatalities.
Tunnel, 1991. Cause: rekindling of a previous fire. 25 deaths.
Tubbs, 2017. Cause: electrical. 22 fatalities.
North Complex, 2020. Cause: lightning. 15 fatalities.
The Maui Fires of 2023 Are the Worst Natural Disaster of the Last Century
The greatest devastation to hit the United States in recent memory occurred on Maui in the summer of 2023. Considered to be the worst fire of the century, its impact on residents and the environment was overwhelming.
According to officials, on the day the fire started, much of Hawaii was at high fire risk due to strong winds from the Pacific Ocean caused by Hurricane Dora. The first fire broke out in Kula, in the interior of the island. It ravaged 700 acres and burned about 20 homes. The flames quickly spread across the island and a state of emergency was declared. A total of four fires were identified, three of which were still burning ten days later. These fires were located primarily in West Maui and burned in Lahaina, Upcountry/Kula, and Pulehu/Kihei.
The hardest hit area was the town of Lahaina, the former capital of the Hawaiian Kingdom. Of the approximately 165,000 people who live in Maui, Lahaina has a population of about 13,000. Unfortunately, the city was the epicenter of the disaster, with flames consuming up to 80% of Lahaina.
Hundreds of Lives Lost & Thousands of Houses Damaged
The destruction of the historic town of Lahaina and other affected areas has caused irreparable damage. The total area burned is estimated to be approximately 2,500 acres, with approximately 3,500 structures damaged, of which 2,200 were nearly or completely destroyed. Of those structures, 86% were homes.
Ten days after the fire broke out on Maui, the death toll had risen to more than 120, with 30% of the area burned. All indications were that the number would continue to rise. In fact, authorities estimated that more than 1,500 people were still unaccounted for. Molten metal and shattered structures complicated the search. There had not been such a loss of life in a nationwide fire since 1918.
But the consequences could have been worse. Officials said more than 14,000 people were evacuated from the island in the first few days. Another 14,500 people had to be relocated to other nearby islands.
Public Utility May Be Responsible for the Maui Fire
Utilities are once again behind natural disasters. As you will see on this page, these companies have a terrible impact on fires on a national scale. Unfortunately, there was another instance of negligence by an electric utility company that devastated communities in the western United States.
Although it usually takes time to determine the cause, all indications point to Hawaiian Electric as the cause of this paradise in ashes. The utility, which is responsible for Maui Electric, serves 95% of the state. A video provided by the Maui Bird Conservation Center shows how one of the company's power lines may have triggered the fires.
Although Hawaiian Electric's culpability remains inconclusive, the company is believed to be responsible for the ignition. Much of the blame centers on the company's failure to shut down power when dangerous wind conditions were detected.
There are also two other possible culprits that did not mitigate this tragedy: a lack of fire alarms and a failure to have sound fire preparedness and protocol.
The Hawaiian authorities and their accomplices will therefore face hefty Maui fire lawsuits.
California Fire Law Requires to Follow Fire Safety Codes
There are several specific regulations that require citizens to maintain a series of civil services or behaviors to prevent possible ignitions on forest or urban land. Failure to comply with these rules and regulations may result in loss of life or injury and may result in a California fire and wildfire lawsuit.
Persons living in State Responsibility Areas (SRAs) have a duty to ensure that the property complies with California building and fire codes. Property owners are required to take proactive steps to protect their property from wildfires. This law requires, among other things, that flammable materials, such as brush or dry vegetation, be removed from their structures within 100 feet to create a defensible space. It also requires that buildings be constructed of fire-resistant materials.
Section 2106 of the California Public Utilities Code is another important law. It addresses public utility companies and the negative consequences of their performance. It states that if these entities engage in prohibited or illegal activities, they may be liable for the damages they cause. To prevent utilities from acting negligently and causing claims like the Dixie Fire lawsuit, California Public Resources Code Section 4293 specifically requires all power line operators to clear all vegetation within five feet of 2,400 and 72,000-volt lines.
There is also a special rule for those who negligently cause a California fire accident. Section 13007 of the California Health and Safety Code penalizes those who allow or cause fires to spread to property, making them financially liable for any damages caused.
Fire-Resistant Construction and Smoke Detectors
Because there are populated areas in California that are up to 96% more likely to experience fast-moving fires than other areas of the nation, the state has enacted a new building safety law. Assembly Bill AB 2322 will require research and development of building standards to increase fire resistance in all buildings, both commercial and residential.
Another measure that homeowners must comply with is the installation of smoke detectors in all residences. According to Section 310 of the California Building Code, all residences, rental, and commercial properties must have a smoke detector installed and in good working order. If there is no residential fire alarm system in place, they could face a California fire lawsuit.
The Most Common Types of Fire Accidents in California
Wildfires and urban fires can be mutually reinforcing. But while they have the same devastating consequences wherever they occur, they also have different causes. What is clear is that 95% of fires are caused by human activity alone. In many cases, these fires are the result of a series of negligent or careless actions.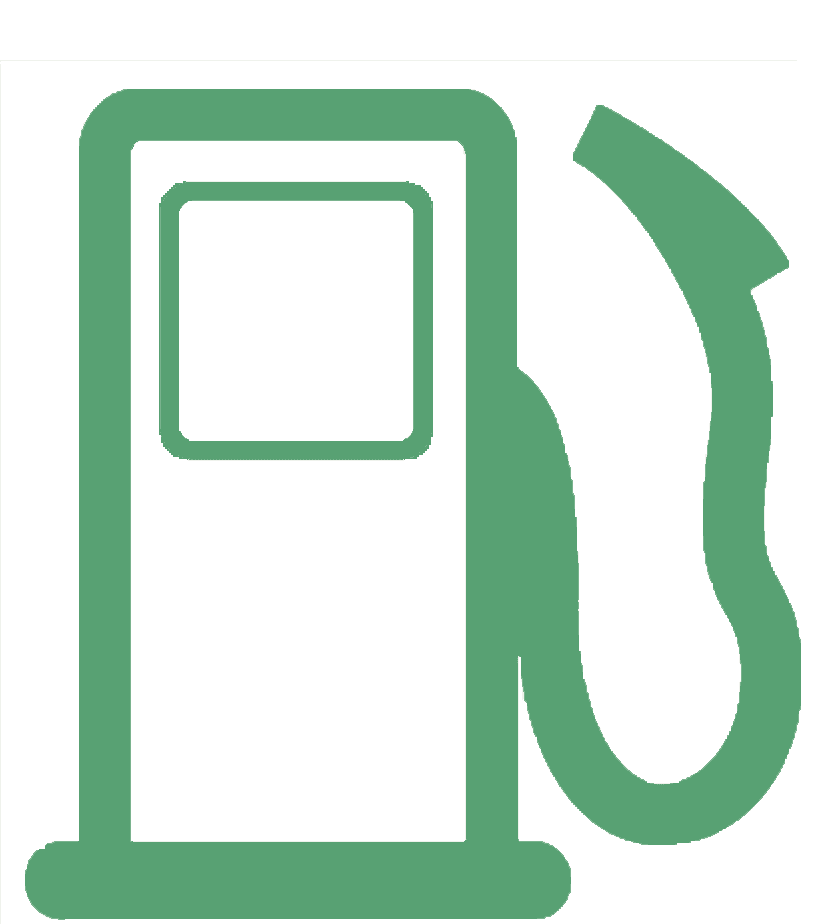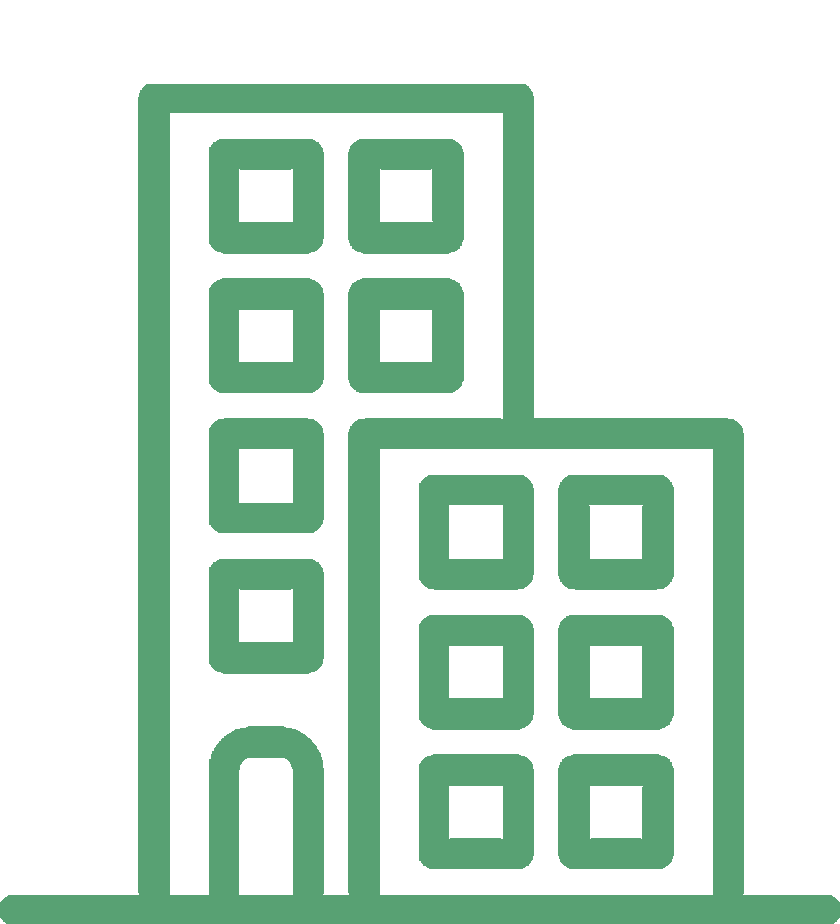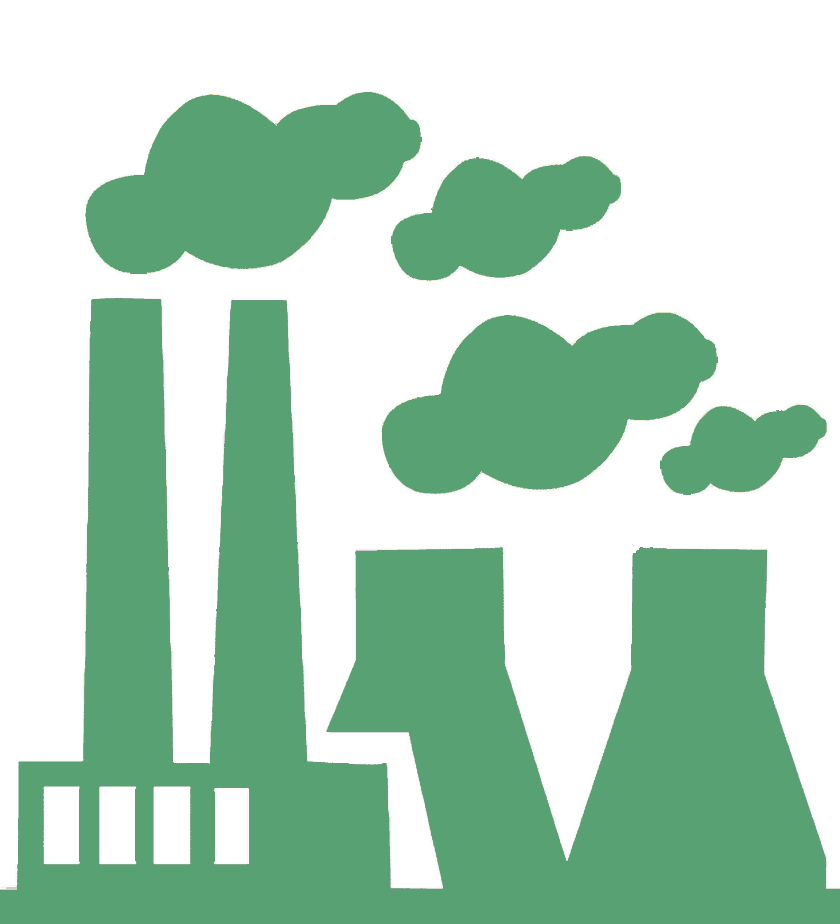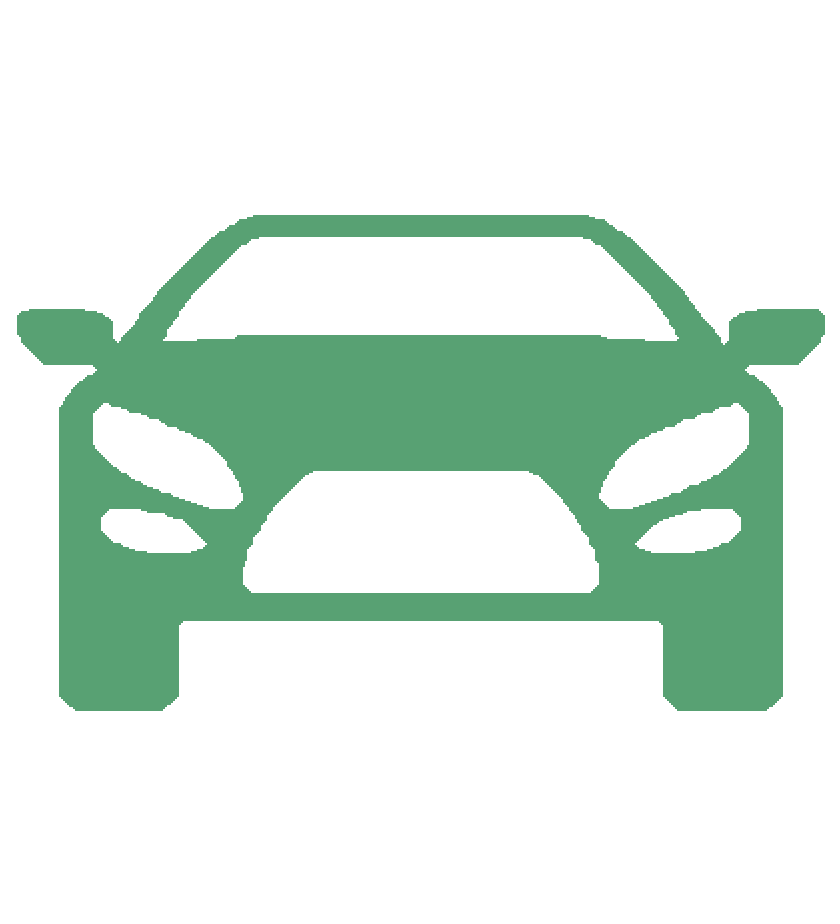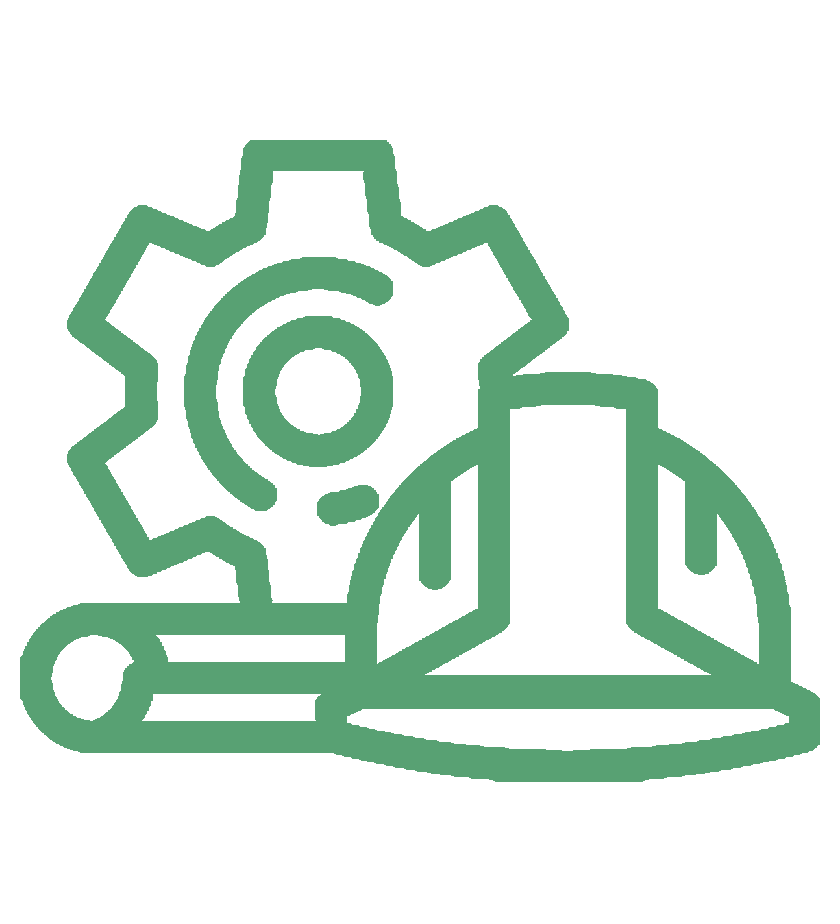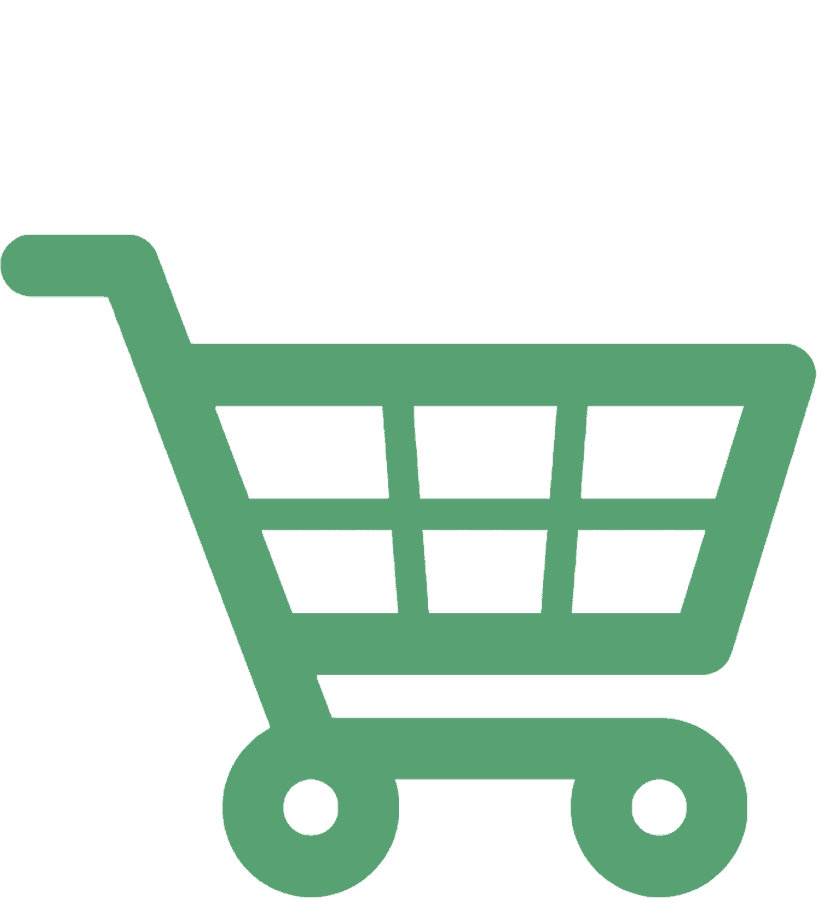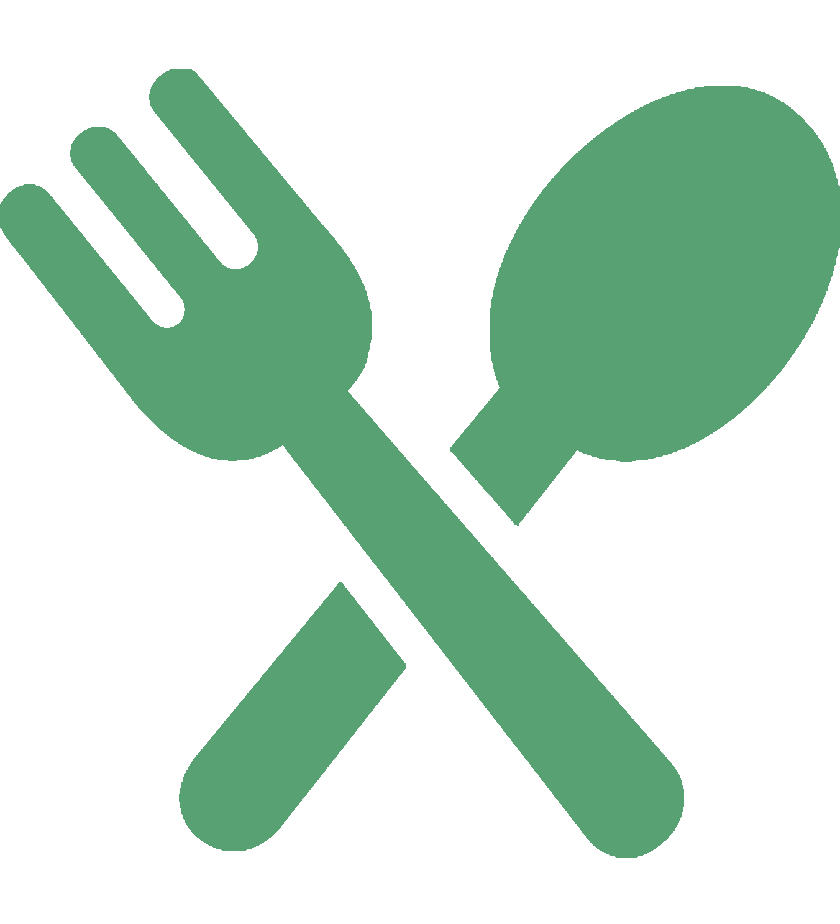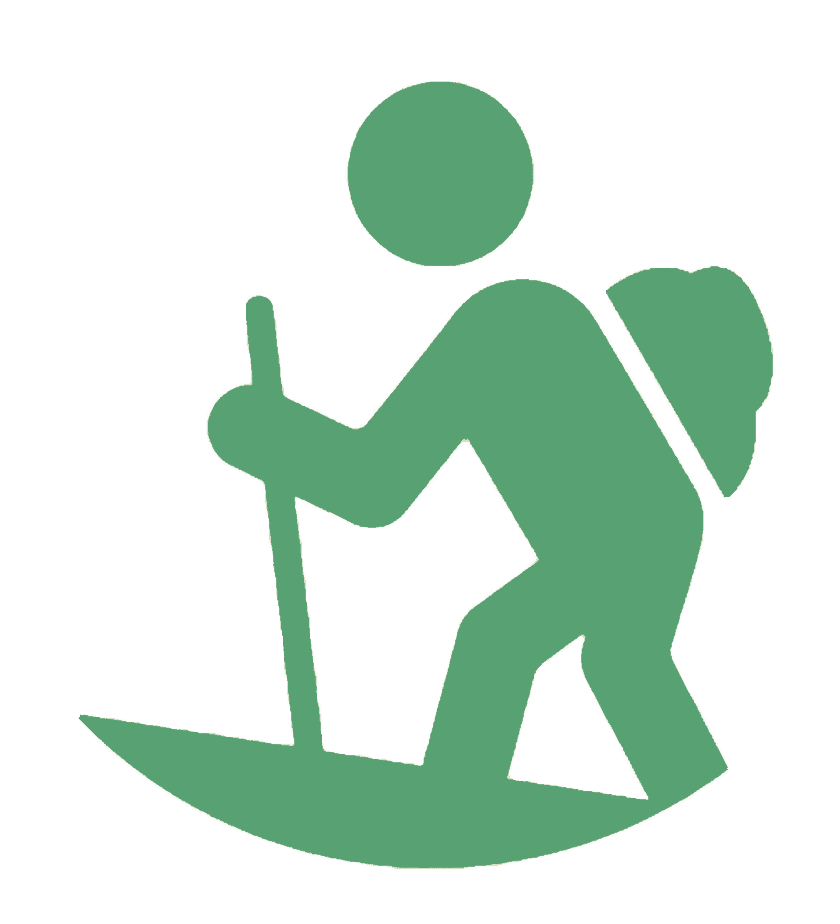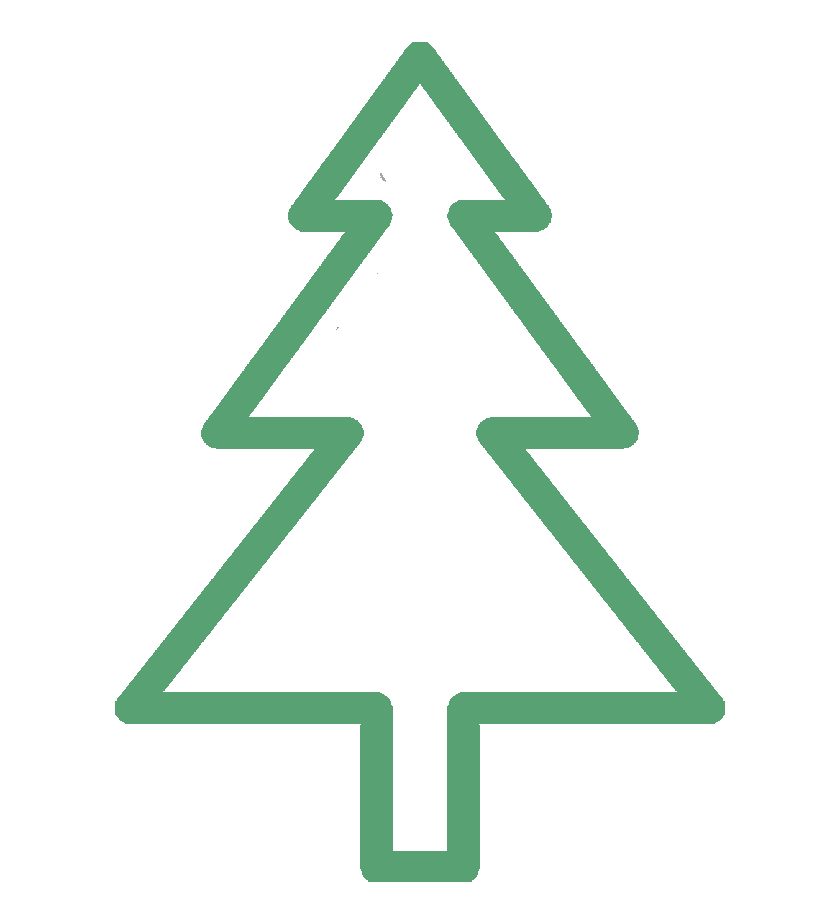 Causes of Urban or Structural Fires
California fire accidents in urban areas can occur from many types of possible causes. Interestingly, according to the U.S. Fire Administration, cooking appliances are usually to blame for 50% of the incidents, followed by household devices at 9%. Lastly, negligent and intentional acts stand out at about 11%. Among the many causes of building or home fires, here are the top ones:
Gas and explosion due to poor installation or maintenance by the company.
Electrical fires due to faults and defects in wiring and appliances.
Furnaces or water heaters that explode and catch fire due to improper maintenance or installation.
Vehicle collisions.
Use of tools such as a construction welder.
Malfunction of garden tools such as lawnmowers or chain saws.
Improperly extinguished cigarettes.
Faulty smoke detectors or malfunctioning residential fire sprinkler systems.
Unattended fireplaces, stoves, or candles.
Defective lighting.
Chemical substances. This could happen in a factory that uses flammable chemicals, such as a cleaning product.
Faulty products, such as cell phones or power tools.
Electronic cigarettes.
Intentionality.
Causes of Wildfires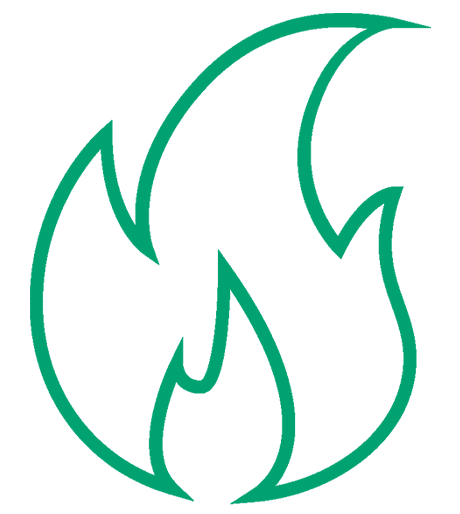 Natural fires are impossible to predict. They're caused by thunderstorm lightning or volcanic eruptions in regions with volcanoes.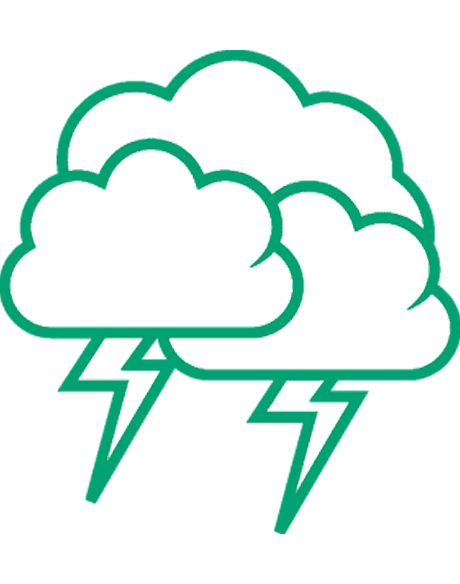 Human presence in rural areas, such as forests or mountains, implies activities that, if irresponsible, can be the source of ignition.
Generally, this is a list of potential wildfire causes:
Campsites with fireplaces.
Barbecues.
Sports such as hunting.
Livestock or agricultural activities such as the use of chainsaws, welding equipment, or radial saws.
Improper use of fire, such as burning debris, weeds, or trash to clear land.
Construction.
Defective equipment or appliances, such as power tools, transformers, etc.
Failure to install and maintain power lines.
Street lighting.
Traffic accidents or faulty vehicles.
Cigarettes.
Fireworks.
Negligence and carelessness, such as leaving glass bottles or lighters exposed to the sun.
Vandalism.
Deliberate acts.
Although this list enumerates the main causes, there is a worse source of all wildfires: utility and oil companies. There are many real-life examples of houses burned by utility fires. As we will see in the next section, their impact on nature and the community is catastrophic.
Study Shows Utilities and Fossil Fuel Companies Responsible for Many Wildfires in Western U.S.
Although it was a known topic in the California community, a recent report by the Union of Concerned Scientists confirmed what everyone already knew: Fossil fuel and utility companies are responsible for most of the Western wildfire damage. The data confirms that 37% of the forest area burned nationwide in recent decades was caused by emissions from the 88 largest fossil fuel producers. In addition, poor infrastructure by utilities such as PG&E has also caused major wildfires. In total, it is estimated that nearly 20 million acres have burned, millions of homes and businesses have been destroyed, and thousands of lives have been lost.
As we've noted before, one of the worst fires by magnitude that California has experienced was the Dixie Fire in 2021, which resulted in a significant lawsuit. Many wildfire damage attorneys like those at Adamson Ahdoot represented the thousands of affected and injured victims. Although the case is still under investigation due to all the claims that have arisen from the damage, PG&E has been held responsible for the fire. Early official reports confirm that the fire started after a fallen tree hit a blown fuse on a power pole. It burned for more than four months.
California Fire Aftermath: Injuries and Damages
The devastating fires that have ravaged California leave a traumatic legacy of damage in many areas. These fires affect properties, cause serious injuries, create health problems due to environmental contamination, and in many cases result in death. The following are the major consequences, injuries, and adverse effects of the California wildfires:
Injuries
The impact of fire on a person's body can be fatal. Either from smoke inhalation or from flames on the skin. In as little as three and a half minutes, the heat from a home fire can exceed 1,100 Fahrenheit. The force of the blaze is such that even in rooms that are not burning, the temperature can exceed 300 degrees, producing large flames and smoke that can quickly end a person's life.
The most common types of fire injuries are
Pulmonary problems.
First, second, third, and fourth-degree burns.
Emotional trauma and psychological distress.
Infections.
Permanent disfigurement.
Lacerations.
Amputations.
Eye, ear, and throat conditions.
Scars.
Smoke Exposure Injuries
The U.S. Environmental Protection Agency states that exposure to smoke can cause serious health problems such as bronchitis, reduced lung function, eye and respiratory tract irritation, and premature death. It is estimated that approximately 70% of deaths and catastrophic accidents are due to the inhalation of toxic fumes.
Burns
Although smoke inhalation lung injuries are always present in a fire-related incident, burns also account for a high percentage of California fire-related injuries and deaths, making up approximately 30% of the total. Depending on the severity, burns are usually classified into different categories:
First-degree burns.
Second-degree burns.
Third-degree burns.
Fourth-, fifth-, and sixth-degree burns.
When we look at the data provided by public agencies, the numbers are staggering: Nearly 450,000 people nationwide suffer burn injuries each year. Nearly 4,000 of these victims die and 45,000 require hospitalization. Of those, 25,000 are admitted to specialized burn centers. Specifically, burns occur as follows: 44% from flames, 33% from scalds, 9% from contact, and 9% and 3% from electrical and chemical burns.
The most common causes of these burns are also as follows:
Thermal: Touching or being in contact with a flame or anything that generates heat.
Chemical: Exposure to a corrosive substance.
Electrical: Unsafe contact with a source of electricity.
Radiation: Ultraviolet light, which is also the most common type of burn.
Other Types of California Fire Damage:
Although the worst consequences of a fire accident in California are those that affect the health of the victims, there are other damages and losses that can seriously harm people and the environment.
Pollution. Wildfires are a major cause of air pollution and destruction of vegetation, killing millions of animals and rendering affected areas uninhabitable for years.
Property damage.
Destruction of property, both commercial and residential.
Damage to expensive assets such as automobiles and motorcycles.
Loss of employment. Both wildfires and urban fires affect many workers. Especially those living in rural areas, causing millions of dollars in agricultural losses.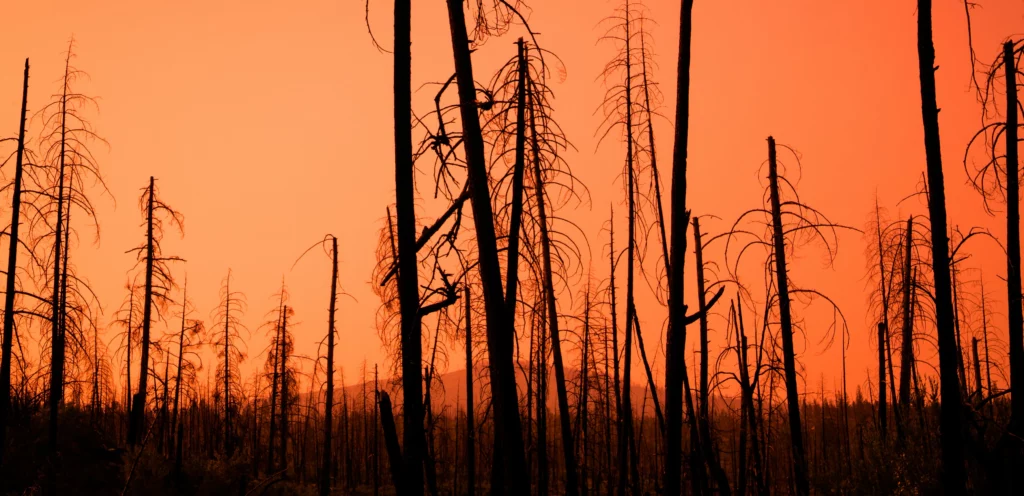 Who is Liable for California Fires?
We teach children to stay away from fire and not to play with matches. However, as we have seen throughout this page, the reality is that a flame can be produced anywhere and in any form. From electronics to fireplaces, cigarettes, candles, or a glass bottle in the trash at a campground or on a residential street. However, in the case of a negligent injury, the victim is entitled to a claim for burns, respiratory problems, or property loss caused by wildfires or urban fires in California.
In order to have a strong case in a fire accident, you will need evidence of negligence. This involves identifying the responsible party who caused the damages and injuries, as well as determining the cause of the fire, and how it could have been prevented. To prove negligence, the fire loss attorney must show that the defendant had a legal duty that he or she failed to fulfill, and as a result, a series of injuries and damages resulted. The need to hire a fire property damage and injury lawyer is essential to finding fault in these cases. These legal experts will hire investigators and specialists to find the key to fault and causation in order to build a convincing case.
But, who is usually liable in a California fire negligence lawsuit? The range of liability in the event of a fire can be a very broad one. It will depend to some extent on where it happened. Was it a forest fire? Does insurance cover wildfire damage? Was it while working? Did the kitchen suddenly burn itself?
Depending on the case and the circumstances, there are certain people or entities that tend to be singled out more than others when a fire occurs. These are the most common culprits involved in any California wildfire or fire lawsuit:
Homeowners who have not installed/replaced smoke detectors, the residential fire sprinkler system, or removed debris from a dwelling or premises.
Professionals who fail to perform their services properly, such as electricians or heating and air conditioning technicians.
A city or town that has not adequately warned of potential hazards or precautions to take after a fire or minor incident.
People who place debris and other flammable materials near a heat source.
A business that fails to inspect or negligently installs its electrical wiring.
Any homeowner or business that does not have fire exits or that does not have them properly marked.
Businesses that sell defective products that burn or cause fires. For example, electronic cigarettes or cell phones.
The employer or business of a person who suffers burns or other health problems from a fire in the workplace due to a failure related to safety.
Utility companies that fail to maintain their services in good condition and cause wildfires. Such as the Dixie Fire lawsuit.
Manufacturers of household appliances.
Individuals who intentionally start a fire.
People responsible for causing a fire through vandalism.
Drivers who fail to prevent a fire after experiencing a problem with their vehicle, such as a tire blowout or traffic accident.
Parents or legal guardians of children who set off fireworks.
What Are the Fire Injury Claim Steps?
When a victim suffers injuries and wants to file a California wrongful fire lawsuit, there are several steps to follow to present a solid case and recover the damages sought.
Get out of harm's way, seek medical attention, and call the authorities.
Contact an experienced fire damage attorney for proper guidance on what to do.
Document your injuries and take photographs of your property and any other areas or items that were damaged.
Catalog and list everything you lost in the fire.
Get a copy of the fire report.
Have your fire insurance lawyer speak with the insurance company.
Along with your fire loss attorney, hire experts to investigate and analyze the negligence.
Prepare all claim documents and send them to the responsible party along with the desired settlement for the negligent California fire.
If no settlement is reached, file a lawsuit in court.
Fire Damage Lawsuits
Depending on where and how the victim was injured, one or another type of fire claim may be filed. Typically, there are four options when filling out a California civil fire lawsuit: forest, residential, workplace, building, and public premises. All of them require three clear points of evidence for the case to have sufficient legal weight:
The person or entity that started the fire owed the plaintiff a duty of care.
The person or entity breached that duty of care, causing the fire.
As a result of that breach of duty, the person or entity caused fire damages to the victim.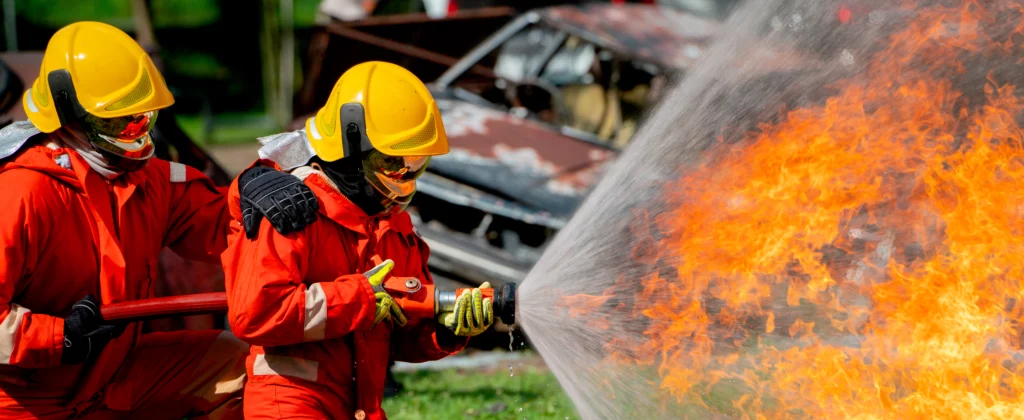 Types of Fire & Wildfire Damages You Can Recover in California
California has a statute of limitations of two years from the date of the fire accident. Any victim injured or affected by a fire can file a California fire lawsuit. The victim may be able to pursue fire claims against various responsible parties, if any, as well as seek compensation for all damages caused as a result of the incident. Among the various types of compensation to which the victim may be entitled for the injuries and property losses caused by the fire are the following:
Past and future medical bills. All expenses related to the care and treatment of the victim's injuries. This includes everything from emergency medical care to doctor visits, physical therapy, surgery, or medication.
Property and asset damages. Any item or property affected by the fire may be included in the claim. This includes furniture, personal effects, restoration costs, purchase of a new vehicle or home, etc.
Lost wages due to inability to work because of injuries.
Pain and suffering. Living through a fire can be very traumatic for victims. Especially if there are serious injuries or the death of a family member. Similarly, the loss of personal items such as photographs or family heirlooms can be a source of emotional distress for many people.
Loss of quality of life or change in lifestyle.
In the case of wrongful death, it can include funeral expenses, medical bills until the victim's death, loss of companionship, loss of family income, etc.
Talk to a Lawyer for Fire Damage Today!
With over 100 years of combined experience, Adamson Ahdoot knows how devastating it can be to deal with burn injuries as a result of a fire. We also understand how difficult it can be to deal with a California fire injury lawsuit. That's why our attorneys explore all legal options to get our clients the compensation they deserve as quickly as possible.
If you or a loved one has been injured in a wildfire or urban fire caused by someone else's negligence, do not hesitate to call us at (800) 310-1606. Together, we can explore your legal possibilities and determine the best strategy for your case. Our bilingual team is available 24/7 to provide you with a consultation.