Dismemberment and Amputation
Victim of an Amputation or Dismemberment Due to a Negligent Accident in California? Let Us Help You
Dismemberment, the separation of a limb from the body, is not as uncommon as you may think.
According to recent reports from the Amputee Coalition, more than 184,000 dismemberments or amputations occur in the United States each year. Some of these happen as a result of disease, but almost half of all dismemberments occur as a result of trauma.
Trauma-related limb loss often stems from accidents, and incidents like car crashes are often the result of careless or reckless behavior. Losing a limb, hand or foot is life-altering. Not only do victims of amputation suffer physically, but many also suffer emotionally and financially.
If you or a loved one has lost a limb in an accident caused by someone else, you have the right to file an injury claim. For a complete review of your case and to learn how much compensation you deserve, call us at (800) 310-1606. Our experienced amputation and dismemberment injury lawyers will help you successfully resolve your claim.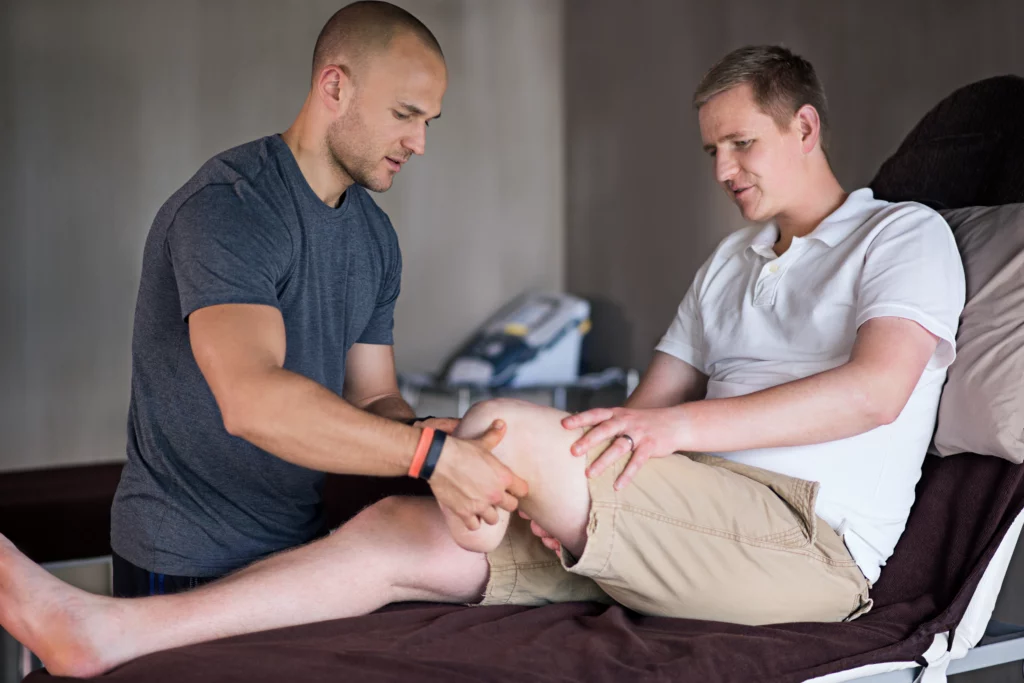 What's the Difference Between a Traumatic Amputation and a Surgical Amputation?
Amputation can happen in one of two ways: traumatic or surgical. What's the difference between a traumatic amputation and a surgical amputation? Traumatic amputation is the loss of a body part as a result of an accident or attack. For example, the force of being thrown from a bike causes a limb to be detached from the body. According to recent statistics, approximately 45% of amputations in the nation are trauma-related. Of the trauma-related dismemberment, more than 70% involve the upper limbs.
Surgical amputation refers to the process of a limb being purposely removed by a surgeon. Surgical amputations are performed when the limb is infected or so badly damaged there is no other alternative than to remove it. Amputations done by a surgeon are not done without serious consideration – most are performed because of life-threatening complications. Although many surgical amputations are not trauma-related, many are performed after the victim has been involved in an accident or attack.
What Are The Most Common Causes of Dismemberment in California?
Catastrophic accidents are frequently the cause of partial or complete dismemberment. But, what types of accidents are more likely to result in an amputation injury? Statistics show that motor vehicle accidents are the most common cause of amputation injuries in the U.S. Some other types of accidents responsible for dismemberment injuries are:
Farming accidents
Motorcycle accidents
Firearm accidents
Construction accidents
Bicycle accidents
Elevator accidents
Pedestrian accidents
Workplace accidents
Other causes of amputation injuries include:
Malfunctioning or defective machinery
Burns
Electrocution
Defective power tools
Medical malpractice
Amputation Rehabilitation and Care
There's a reason that amputation injuries usually qualify as catastrophic. Victims of amputation face permanent disabilities and often years of rehabilitation and medical care. In most cases, rehabilitation begins immediately after surgery and continues until the victim reaches the highest level of function possible. The length of recovery depends on a number of factors, such as the severity of the injury, the degree of amputation, and any secondary injuries the victim may be suffering from.
Amputation injuries don't just affect victims physically, however. The sudden and devastating loss of a limb can, unfortunately, drive many victims to suffer from severe mental health issues like depression, post-traumatic stress disorder (PTSD), and phantom limb phenomenon. Studies have shown that as many as 63% of amputation victims suffer from depression and more than 50% suffer from some form of PTSD.
Recovering Compensation for a Serious Amputation Injury
There is no amount of compensation that can turn back time and prevent the accident from happening, but financial compensation can ensure you have the funds needed for:
Long-term medical care
Rehabilitation and therapy
Medical devices
Prescription medicine
Lost wages
Lost earning capacity
Disability
Emotional distress
Disfigurement and scarring
Physical pain
Other types of damages.
Your injury costs cannot be undervalued. Our California dismemberment injury lawyers will leave no stone unturned when calculating your medical care costs. We will work tirelessly to make sure you get what you deserve for past, present, and future care costs. Contact Adamson Ahdoot LLP today by submitting a form or by chatting with a friendly member of our team.
What if I Can't Afford to Hire a Lawyer for My Dismemberment Injury?
If you've hesitated to take legal action because you're concerned you can't afford to hire a reputable lawyer, don't wait any longer to contact our firm. At Adamson Ahdoot LLP, our personal injury attorneys take every case on a contingent basis, meaning you won't need to pay any fees until we recover money for you. Our firm will take care of all the initial case costs, so you can focus on your recovery without any added stress or strain.
We also offer free case reviews, so there's no reason to put off calling our office at (800) 310-1606. When you meet with one of our California amputation injury attorneys, we'll listen attentively to your story and quickly determine what legal path is best for you.