$200k Negotiated Settlement for a Rear-End Car Wreck
Our client was operating a vehicle traveling eastbound on Roscoe Boulevard in Los Angeles, California. At that time, the defendant was operating a vehicle traveling directly behind our client's vehicle at a high rate of speed. As our client was stopped at a red light at the intersection of Laurel Canyon, the defendant driver failed to yield to traffic in front of their vehicle and slammed into the rear of our client's vehicle.
Upon impact, our client's vehicle was pushed to strike a commercial truck directly in front of their vehicle. The defendant driver admitted to the police officer on the scene that they had dropped a hair comb under the driver's seat floorboard which hindered their ability to brake for the traffic.
In light of this statement, the officer found the defendant driver at fault for the collision for violating California Vehicle Code § 22350 VC – no person shall drive a vehicle upon a highway at high speed which endangers the safety of persons or property. As a result of this collision, our client's vehicle was totaled.
Our client was admitted to the Emergency Department at Kaiser Permanente Panorama City Hospital for the evaluation and treatment of the injuries they sustained in the aforementioned motor vehicle collision that occurred shortly before their arrival. They had complaints of pain in their right hand and lower back. Physical examination revealed tenderness to palpation over the medial/dorsal aspect of a right hand and lower back. X-rays of the hand and wrist showed a minimally displaced fracture of the fifth metacarpal. X-rays of the right shoulder and thoracolumbar spine were ordered and performed.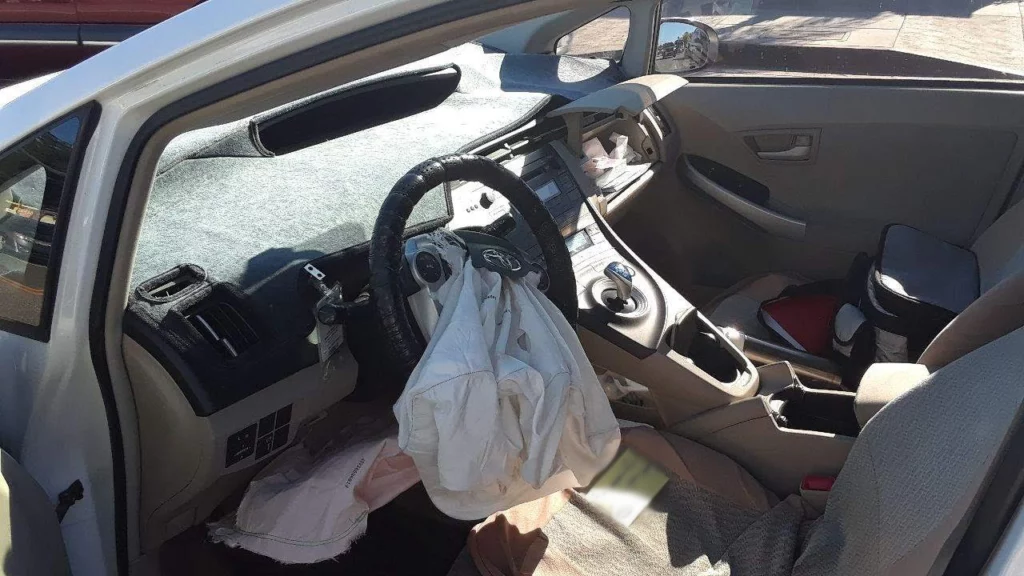 Turn to an experienced law firm equipped to handle cases throughout California.
Contact Us Form - English
"*" indicates required fields
By submitting this form, you agree to be contacted and recorded by Adamson Ahdoot LLP or a representative, affiliates, etc., calling or sending correspondence to your physical or electronic address, on our behalf, for any purpose arising out of or related to your case and or claim. Standard text and or usage rates may apply..