$135k Recovery for Bacterial Infections Caused by Moldy House
Our client developed itchy and sore lesions on their nose, cheek, chin, neck, and other body parts. They were treated for possible eczema, Lyme disease, acne, and Morgellons disease for three years. Our client's urine and stool samples were positive for the presence of three bacteria. They were constantly treated with weekly intravenous vitamins, strong Ivermectin, Permethrin cream, acupuncture, cryogenic, and infrared light therapies. Despite continuous treatment, our client's lesions worsened. Our client got their house tested for mold and the results were positive for the presence of four molds in the bathtub where they bathed often.
As a result, our client sustained severe and worsening infections. As discussed below, the defendant's negligence and failure to exercise ordinary care to keep the premises in a reasonably good, hygienic, and safe condition, actually and proximately caused our client's resulting injuries.
Our client went to UltraRed LightMD for ultra red light therapy evaluation and treatment of the scars and lesions sustained due to the incident that occurred. Our client complained of open wounds on their face associated with breakouts on the nose, cheek, and chin. Our client reported that the wounds started as bumps and had small fibrous hair on them.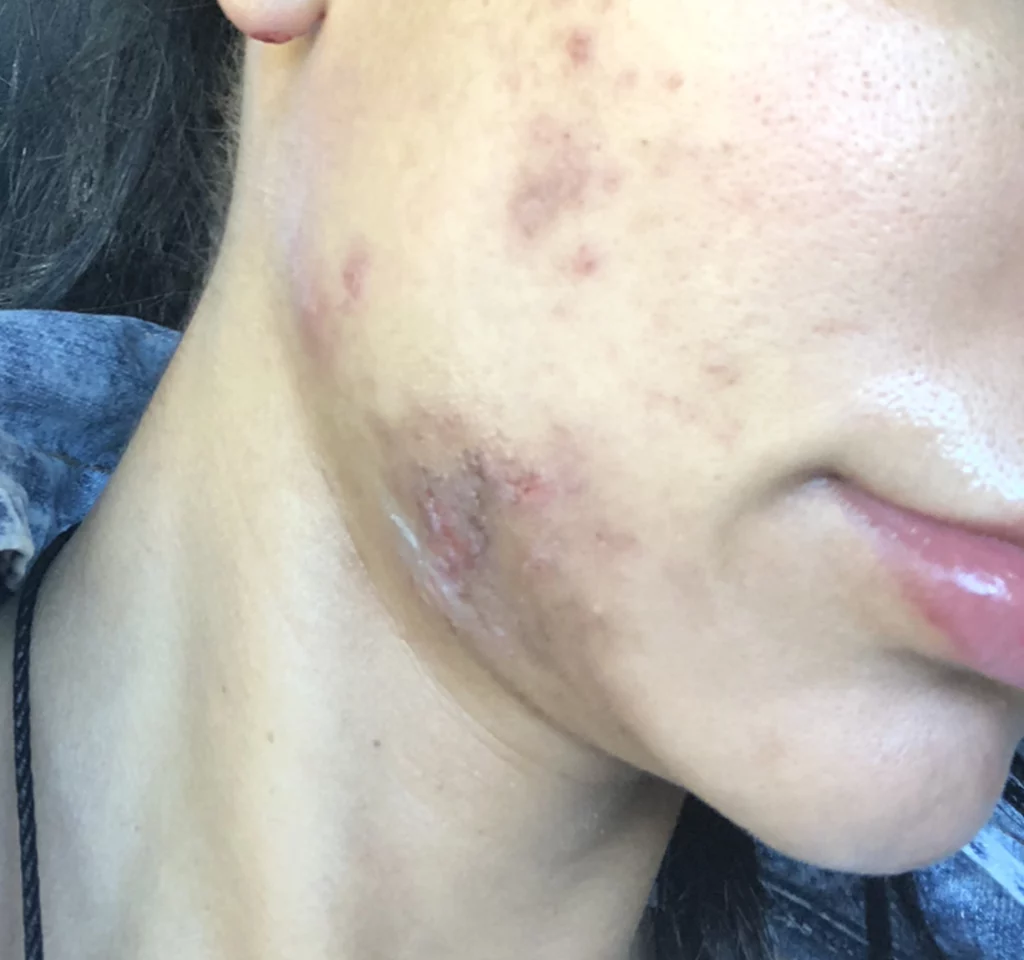 Turn to an experienced law firm equipped to handle cases throughout California.
Contact Us Form - English
"*" indicates required fields
By submitting this form, you agree to be contacted and recorded by Adamson Ahdoot LLP or a representative, affiliates, etc., calling or sending correspondence to your physical or electronic address, on our behalf, for any purpose arising out of or related to your case and or claim. Standard text and or usage rates may apply..