Yellow Alert Hunts for Hit-and-Run Fugitives
California passes bill targeting hit-and-run drivers
Yellow Alert is, finally, here to stay.
On the heels of a bumpy start to the year with several hit-and-run accidents, California Assembly Member Jim Patterson (R) proposed the Yellow Alert bill in January.
The Yellow Alert will operate similarly to the Amber Alert. It will display signs on highways, among other places, with the license plate number or the color and model of the vehicle so that citizens can report the fleeing vehicle if they see it.
According to Patterson, this new system will be a helpful tool for police to locate drivers who have fled the scene of an accident after a crash. The Assemblyman, who also lost a loved one to a hit-and-run while riding a bicycle, believes that stricter laws need to be enforced against perpetrators of these types of violations.
The measure was first in place in 2016 but expired in 2019, and was signed by Governor Gavin Newsom at the end of July 2022. Approved unanimously, the bill will take effect in January 2023.
How Yellow Alert got started
As is usually the case, the story that triggered this measure has a devastating outcome. During a summer afternoon in 2020, Debbie Geneau was on her way to the bank when three cars violently collided, killing the 65-year-old woman. The perpetrator of the pileup fled the scene.
Police investigated the case and, nine months later, succeeded in arresting the driver responsible, charging her with hit-and-run manslaughter. Geneu's daughter, Dawn Elliott, said she was relieved because the most important thing for her was to "deliver justice for my mom and have some type of closure for my family." For the one-year anniversary of this fatal accident, Elliot created Helping Hit And Run Tragedies (Helping HART) to provide help to hit-and-run victims.
Patterson confirmed that, after hearing Dawn's story, he knew he had to take this action. "This is just a recurring tragedy. One of the difficulties is when they flee, often it takes a long time to locate the individual — or they never do," said the politician.
The law has been welcomed with open arms by the public, mainly by those who have been affected by a hit-and-run traffic accident. Pioneer resident Adriana Jenson wishes the measure had been passed much sooner. "If a timely alert had been put out on digital signs, I believe we would have had a much better chance of finding out who killed my husband," she said.
The new law requires the California Highway Patrol to produce a comprehensive report outlining the effectiveness, advantages, and disadvantages of the new system by the 2026 legislature.
Hit-And-Run Deaths Have Increased by 26%
The statistics concerning hit-and-run crash fatalities have only grown in recent years. According to data provided by the NHTSA, the number of deceased has gone up by 26% in just one year, with 2,037 deaths in 2019, and 2,564 in 2020.
This data reveals that almost half of the victims reported were not driving a vehicle: 24% of these fatalities were pedestrians and 22% were bicyclists. Research conducted by Florida Highway Patrol shows that the number of fatalities involving walkers or riders is also rising sharply: nearly 60% by 2021.
Steps to Take After a Hit-And-Run Accident
If a typical traffic accident is already a stressful enough situation, it can be even worse if it is a hit-and-run driver. To ensure that the perpetrator is brought to justice, the first part of the process is ensuring that everyone involved is safe. If there are any injuries, it is urgent to call 911. Also, staying calm at this time is key.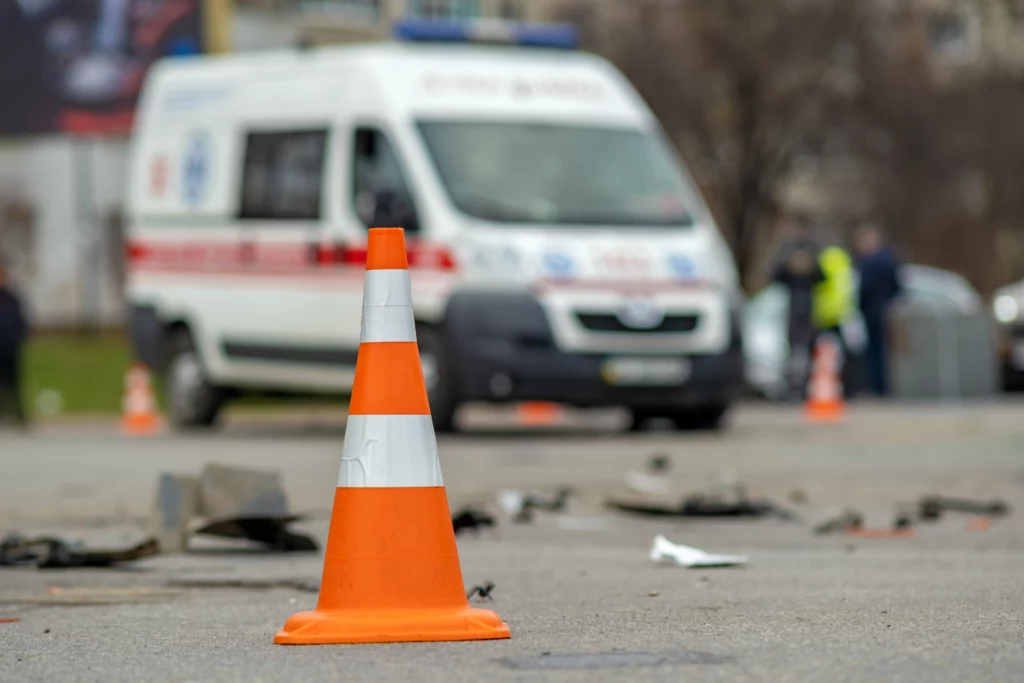 Chasing the hit-and-run vehicle is not recommended. Not only may you lose the opportunity to gather the information that possible witnesses may be able to provide, but you run the risk of putting your life in further danger. The information that can be obtained from those who witnessed the accident is of vital importance.
It is essential to call the police in order to file a report of the scene that will be very useful for the future, especially for the car's insurance company.
Although sometimes you may not be able to give any details because you may have been injured or everything happened too fast, try to get as much information as possible: license plate number, brand and model of the vehicle, location, time and date, and also taking as many pictures and videos as possible.
Finally, calling an experienced personal injury and hit-and-run accident attorney is very beneficial.
Let Us Help You
A situation as unfair as a hit-and-run should be punished to the full extent of the law. The attorneys at Adamson Ahdoot, with over 100 years of combined legal experience, are capable of helping you through any case. Don't let the crime go unpunished, call (800) 310-1606 today for more information. Your first appointment is completely free of charge.
Client-First Approach
Above all else, our clients come first. We go above and beyond to obtain the highest level of compensation possible.
Meet Our Attorneys
Multi-Focus Law Firm
Adamson Ahdoot has successfully executed a plethora of personal injury cases.
Cases We Handle
Get in touch with our firm
Our team can better advise you on your legal options once we receive any available evidence about the incident.
Take Action Now