Wrong-Way Driver Hit 25 LA Sheriff's Recruits
The driver, who was released from jail while their case is investigated, claims that they fell asleep while driving
Five members of the Los Angeles County Sheriff's Department Academy were seriously injured last month. During a training session in Whittier, a wrong-way driver hit several sheriff's recruits while they were on their way to work.
The driver of the vehicle, Nicholas Joseph Gutierrez, 22, was arrested after the incident.
Deputy David Yoo stated that the collision happened next to the sheriff's training academy, near Mills Avenue and Trumball Street. The recruits were a part of the STARS Explorer Academy. Dispatchers received a pedestrian accident call at 6:26 a.m. according to Deputy Brenda Serna.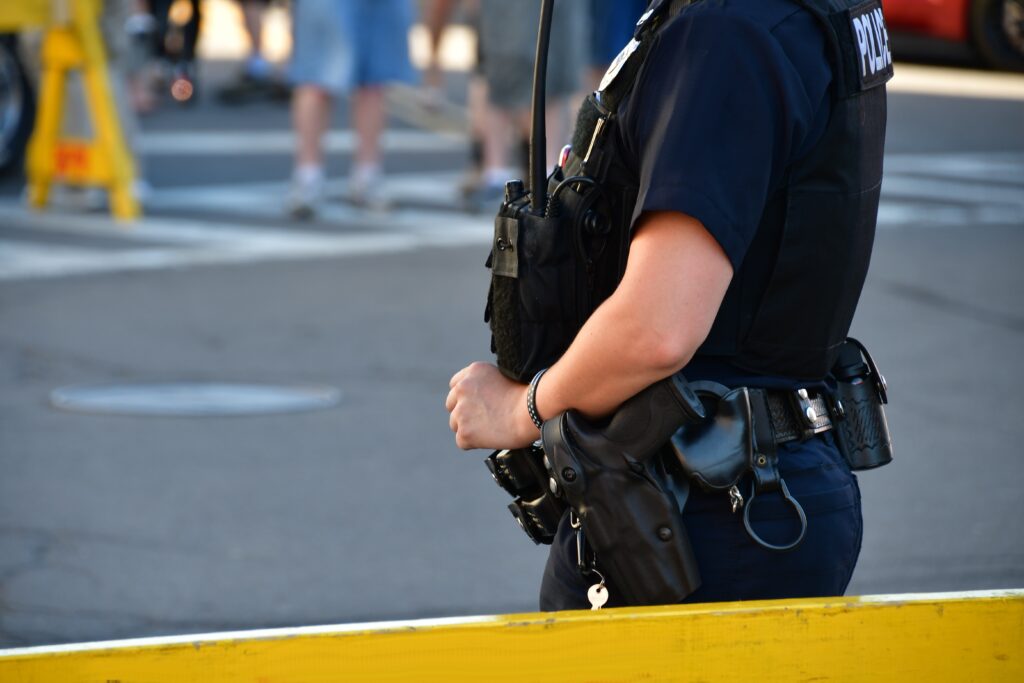 Los Angeles County Fire Capt. Sheila Kelliher originally stated that 22 recruits were hurt while running when the accident happened. Five individuals were in serious condition.
Although it was not initially known how many people were injured, ex-Sheriff Alex Villanueva confirmed at a press conference that 25 recruits were injured. At the time, Villanueva confirmed that one of the critical patients was "currently on a ventilator."
The Recruits Were Training When the Accident Occurred
California Highway Patrol Deputy Chief Charlie Sampson believes there were about 75 recruits at the time of the incident. About two classes combined were running in formation when the suspect's vehicle swerved into the group.
The group was with training instructors as well as two black-and-white radio cars as safety vehicles, and eight road guards. According to authorities, all were wearing reflective vests.
Firefighters at Station 96 listened to a loud smash and went out to see an SUV had hit the group of recruits. The firefighters started inducing aid to the impaired. The injured were transported to seven hospitals with a range of injuries, according to Kelliher.
County Supervisor Janice Hahn said she felt "sick" when she heard what had happened. "I'm just hoping and praying that they all come through it," she said.
"We Have Had Some Loss of Limb"
The LA County Sheriff announced bad news about the condition of some recruits. "We have had some loss of limb. It looked like a plane crash," Villanueva said. "There were so many bodies scattered everywhere in different states of injury that it was pretty traumatic for all individuals involved," he stated.
The same morning, Governor Gavin Newsom released a statement to the press expressing his concern over the unfortunate incident. "Our hearts are with the Los Angeles County sheriff's recruits injured this morning while training to serve their communities. We send our best wishes for their recovery and stand with their loved ones and colleagues at the Los Angeles County Sheriff's Department during this difficult time," he wrote.
Responsible Driver Claims He Fell Asleep at the Wheel on His Way to Work
After the accident where the wrong-way driver hit the sheriff's recruits, police officers performed breathalyzer tests on the driver. Officers detected no odor of alcohol, but are investigating whether he was under the influence of other substances at the time of the accident.
The young man responsible for the tragic incident, Diamond Bar resident Nicholas Joseph Gutierrez, blamed the accident on sleep. Although Gutierrez was arrested immediately upon impact, he was released pending investigation.
Police are not ruling out any theories at this time. "It appears to be an accident – a horrible accident. However, we can't know for sure until the CHP does its investigation. They have to come to a conclusion based on all the evidence they are gathering," Villanueva commented.
Injured in a Car Accident Caused by a Wrong-Way Driver?
Wrong-way crashes have higher fatality rates. In addition, they also tend to cause more severe injuries compared to other types of traffic incidents. These collisions, due to the violence of the impact, often result in permanent disabilities. If you have been the victim of a car accident caused by an oncoming vehicle, we can help.
Find the right legal advice at Adamson Ahdoot. Our team can help you get the compensation you deserve. Our goal is to achieve the greatest possible benefit for our clients. File your personal injury claim with the best professionals in California.
If you need legal assistance with your case, call us at (800) 310-1606. In both English and Spanish, the first consultation is completely free and without obligation.
Client-First Approach
Above all else, our clients come first. We go above and beyond to obtain the highest level of compensation possible.
Meet Our Attorneys
Multi-Focus Law Firm
Adamson | Ahdoot has successfully executed a plethora of personal injury cases.
Cases We Handle
Get in touch with our firm
Our team can better advise you on your legal options once we receive any available evidence about the incident.
Take Action Now