What Factors Establish Wrongful Death in California?
When an accident like a car accident, pedestrian accident, bicycle accident or any other type of accident results in the devastating loss of a family member or loved one, a living family member's legal rights may allow them to file a wrongful death lawsuit. Wrongful death lawsuits may also be filed if medical malpractice or an intentional act (e.g. assault) caused the death of a family member or loved one. 
If you believe your loved one tragically died as a result of another person or entity's negligent actions, you may be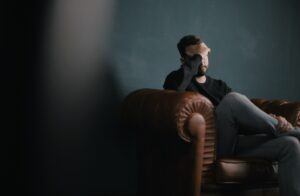 able to file a wrongful death lawsuit against the at-fault person or entity. But, who is eligible to file a wrongful death claim in the state of California? According to state law, there are a number of people who may be eligible to file a claim, including:
The deceased's spouse or partner 

The deceased's children, grandchildren or stepchildren 

The deceased's parents or siblings 

The deceased's legal guardian 
To learn more about who may be able to file a wrongful death claim and to discuss your eligibility to take legal action, it's highly recommended you speak to a skilled Los Angeles wrongful death attorney at Adamson Ahdoot LLP. We can quickly determine if your legal rights allow you to proceed with filing a claim. We can also identify what types of economic and non-economic damages you may be able to recover, which might include:
The deceased's future income 

The deceased's medical expenses (prior to death)

Loss of deceased's household services 

Loss of deceased's benefits 

Burial and funeral expenses 

Loss of deceased's parental guidance, support, and companionship 

Loss of consortium 

The deceased's physical pain and suffering (prior to death)

Loss of love 
Following the tragic loss of a loved one in a preventable accident or incident, we know how polarized you may feel. You may be wondering what the best course of legal action is or if you should take any legal action at all. At Adamson Ahdoot LLP, our Los Angeles wrongful death lawyers understand the devastating effects an unexpected loss can have and want to help you in your time of need. Although it may be hard to think of filing a lawsuit, it's often the only way for family members to recover damages and ensure those responsible for your loved one's death are held accountable. 
Please call our office today at (800) 310-1606 to set up a time to speak privately with one of our knowledgeable attorneys. We will make sure your claim is filed within the state's statute of limitations, which only allows so much time from your loved one's death to take legal action. Protect your legal rights and see justice served – contact Adamson Ahdoot LLP before the state stops you from filing a claim and getting the tools you need to move towards a brighter future.
Client-First Approach
Above all else, our clients come first. We go above and beyond to obtain the highest level of compensation possible.
Meet Our Attorneys
Multi-Focus Law Firm
Adamson Ahdoot has successfully executed a plethora of personal injury cases.
Cases We Handle
Get in touch with our firm
Our team can better advise you on your legal options once we receive any available evidence about the incident.
Take Action Now