Six Killed, Nine Injured in Fatal Windsor Los Angeles Crash
A collision triggered by a reckless driver running a red light resulted in a major accident in South Los Angeles
A tragic event took place last Thursday, August 4, near the Windsor Hills area of Los Angeles. A brutal impact at an intersection left six dead and nine injured. Among the deceased were a pregnant woman, and her boyfriend and child, who were all on their way to a prenatal checkup appointment at the time of the fatal crash.
The suspect behind this terrible crime is Nicole Lorraine Linton, a 37-year-old nurse at West LA Kaiser Medical Center. The driver's carelessness led to this horrible incident, in which the fire and the cries for aid seemed to have no end.
The accident occurred around 1:40 p.m. last Thursday, August 4, when Linton was driving her black Mercedes-Benz southbound on La Brea in Windsor Hills. According to the California Highway Patrol's official statement, Linton "ran a red light and struck several vehicles traveling eastbound and westbound on Slauson Avenue." The woman was traveling in excess of 100 mph in an area where the limit is 35 mph.
The high speed caused the nurse's car to crash into at least five cars. Three of them went up in flames within seconds, causing a large fire in the area that resulted in six fatalities and several injuries. Of the nine victims who were rushed to the emergency room, six were minors.
A family lost
One of the most impacting cases of this unfortunate accident was the death of Ahserey Ryan, 23, who died on the spot along with her one-year-old son, Alonzo Quintero, and her boyfriend Renald Lester, 24. The young woman was with her family on their way for a routine checkup for her pregnancy and were expecting the child only a month and a half later. Her family and friends are asking for help through GoFundMe to pay for funeral expenses, as they did not have death insurance.
Two other women were also victims of this crash, but their names have not been shared publicly. They are believed to be 42-year-old Nathesia Lewis and 38-year-old Lynette Noble, however, according to the family members of the deceased. One of the bodies was reportedly partially calcined and had made identification difficult.
CHP spokesman Jaime Gonzalez said he had "never seen an accident like this" in his entire career, due to the number of victims involved. The brutality of the impact caused many pieces of metal to fly through the air, causing the streets to look "like a war zone."
Surveillance video obtained by RMG News shows the violent crash that left 5 dead in #WindsorHills, LaBrea & Slauson. @NBCLA @AlexNBCLA @LaurenmCoronado @RMGNews pic.twitter.com/oqniZ3E0Qp

— Rosa Valle-Lopez (@RosaNBCLA) August 4, 2022
Possible Sentence of 90 Years or Life Imprisonment
Last Monday, Los Angeles District Attorney George Gascón expressed sadness for this "terrible tragedy" and announced that the defendant is facing six charges of murder and another five of vehicular homicide. Gascón confirmed that there is no evidence that alcohol or any drug could be a determining element in the accident, however, he assured that the investigation continues and that this theory is not totally ruled out.
Although the nurse suffered some injuries and had to be hospitalized at Ronald Reagan Medical Center, authorities took custody of her after she was released from medical care. Linton was sent to the Los Angeles County Century Regional Detention Center on a $9 million bond. Subsequently, Judge Natalie Stone rectified this and ordered her held without bail pending a hearing.
If convicted on all charges, Linton could face up to 90 years, or even life, in prison.
Smoke, Fires, and Shouts for Help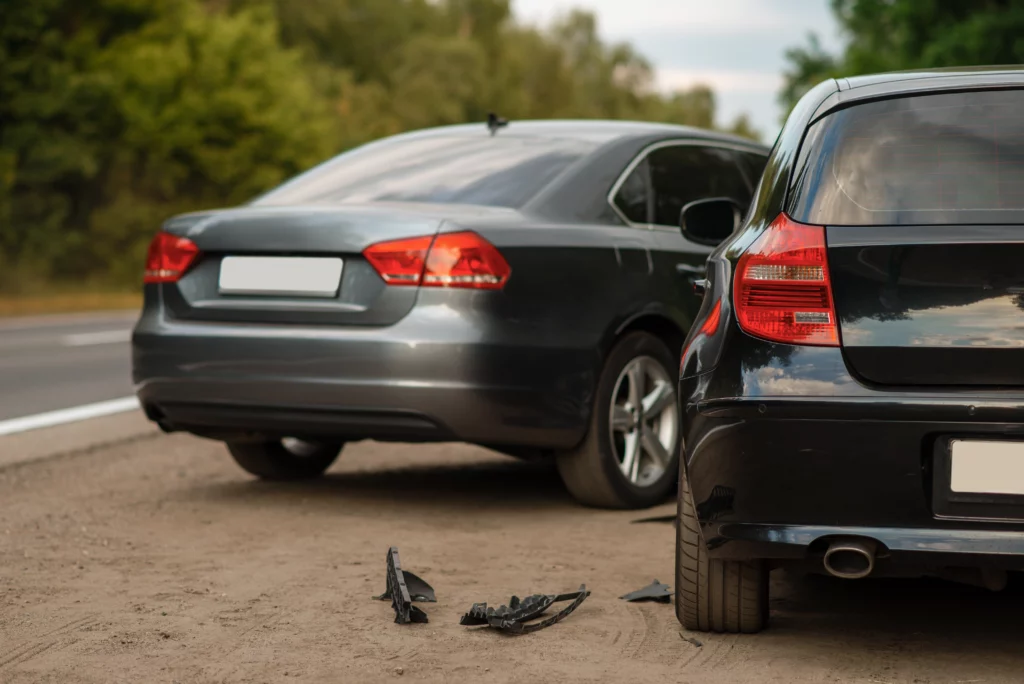 Dozens of people witnessed the terrible event, stating that the fire and screams for help were constant. The violent multiple collision caused several cars to catch fire, some with people inside, and many bodies were thrown into the air.
"It was like a bomb," confesses Alphonso Word, who was driving his vehicle when the incident happened. "A little boy was in the street, he had been ejected, and a pregnant woman was next to him," he said.
According to Javier Albenta, a driver who stopped to help as soon as the accident happened, the fire impeded people from helping to get the bodies out of the vehicles. "We got out, and the cars were already on fire, we couldn't get the people out, nobody could," he told the local press.
The CHP said that some victims could not yet be identified "due to the damage caused by the fire," as the brand and model of some vehicles cannot be recognized.
Neighbors and frequent drivers of the road say that it is a very busy area where cars drive by very fast. Denise Navarro, a resident of the neighborhood, hopes that the authorities will do something about it, as she assured that "several cars have already crashed previously."
For the past couple of days, the Windsor Hills community has been holding a vigil to honor the victims.
We Can Help
Losing a loved one in a traffic accident can leave one in a traumatic emotional state. Vehicular homicides of this magnitude must be brought to justice, as it leaves irreplaceable financial and physical losses.
Whether it is death, catastrophic injuries, or severe damage to your automobile, you can count on our professionals to help you today. At Adamson Ahdoot we have a track record of obtaining the best possible settlements for the welfare of our clients. If you are interested in learning more about your case, don't hesitate to call us at (800) 310-1606. The first consultation is completely free of charge.
Client-First Approach
Above all else, our clients come first. We go above and beyond to obtain the highest level of compensation possible.
Meet Our Attorneys
Multi-Focus Law Firm
Adamson Ahdoot has successfully executed a plethora of personal injury cases.
Cases We Handle
Get in touch with our firm
Our team can better advise you on your legal options once we receive any available evidence about the incident.
Take Action Now