Plane crashes into Santee neighborhood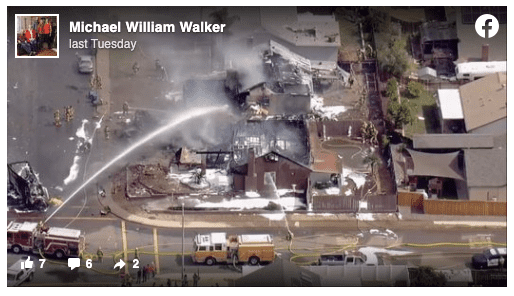 The body of the plane then slammed into two houses, exploding and setting them both on fire.
Around 12:15 p.m., the plane nose-dived into a Santee neighborhood, the wing clipping a UPS truck and killing the driver. Michael Keeley was one of the locals who ran to help the older couple whose home had been hit.
The empty house that was also destroyed belonged to newlyweds Cody and Courtney, who were at work at the time of the accident. They had bought the house in June and had finally finished remodeling it — literally the day before the plane hit it. Chief Medical Officer Dr. Bharat Magu at the Yuma Regional Medical Center where Das worked issued a statement following the tragedy.
Authorities are unsure if anyone else died in the accident, noting that the plane could seat up to six and the scene was a difficult one to navigate.
More: Watch: Plane crashes into suburb, demolishes newlyweds' dream home
What should you do if you're involved in an aviation accident?
Client-First Approach
Above all else, our clients come first. We go above and beyond to obtain the highest level of compensation possible.
Meet Our Attorneys
Multi-Focus Law Firm
Adamson Ahdoot has successfully executed a plethora of personal injury cases.
Cases We Handle
Get in touch with our firm
Our team can better advise you on your legal options once we receive any available evidence about the incident.
Take Action Now