LAPD accused of cover-up
A March 10, 2021, incident of violence between an inmate and officer resulted in kneeling on the inmate's head once subdued.
The Los Angeles Police Department is facing questions about an incident of violence on March 10, 2021, at the L.A. County courthouse between an inmate and deputies which culminated in an officer kneeling on the head of the inmate for more than three minutes.
And on Tuesday, Los Angeles County Sheriff Alex Villanueva was forced to respond to allegations of a cover-up related to last year's use of force incident involving deputies, while announcing a new investigation and replacing a top aide as a result.
The inquiries come after the Los Angeles Times reported the incident last week in which "an inmate punched a deputy multiple times before the deputy pinned the inmate to the ground and knelt on his head for about three minutes after the defendant was handcuffed and compliant." The legacy L.A. paper also alleges that multiple "people involved attempted to cover up the incident by not reporting the assault up the chain of command, fearing bad publicity."
Villanueva acknowledged a breakdown in communication, as he did not personally become aware of the incident until November, almost eight full months later. Worse still, the deputies involved didn't pursue criminal charges against the inmate in an effort to avoid drawing negative attention to the incident and its similarities to the use of force tactics in the George Floyd case. This led to no formal investigation being opened on the matter.
Critics claim Villanueva viewed a video of the incident within days at an aide's desk. When asked why the incident hadn't been made public by his deputies, Villanueva answered, "It was not something that was earth-shattering news."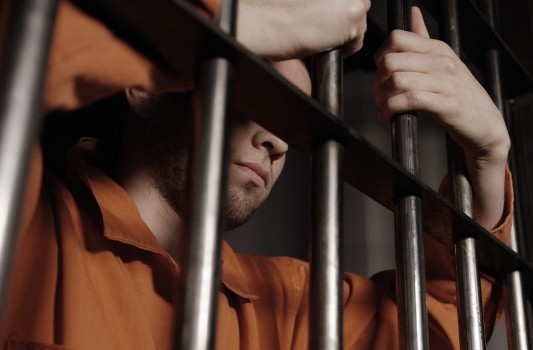 The incident in question occurred just two days after jury selection began in the case against former Minneapolis police officer Derek Chauvin, the officer eventually found guilty in the death of Floyd.
It also occurred just four days before David Ordaz, Jr. was fatally shot by deputies on March 14 outside his family's home in East Los Angeles. After Ordaz, Jr.'s sister called police for help as she feared her brother was suicidal and suffering a mental health episode, LAPD arrived and failed at numerous points of the situation to deescalate. Their failure left Ordaz, Jr. dead and three children without a father. In that incident, Villanueva expressed "grave concerns" about the shooting and had relieved one of the deputies of duty.
But the measures Villanueva has taken will be of little solace to the families of the inmate or Ordaz, Jr. They have already had to suffer the trauma of losing a loved one or having their loved one excessively hurt at the hands of those entrusted with their care.
If you or a loved one has suffered injury or wrongful death because of the negligent actions of others, consider the experienced wrongful death attorneys at Adamson Ahdoot LLP to guide your next steps.
Client-First Approach
Above all else, our clients come first. We go above and beyond to obtain the highest level of compensation possible.
Meet Our Attorneys
Multi-Focus Law Firm
Adamson Ahdoot has successfully executed a plethora of personal injury cases.
Cases We Handle
Get in touch with our firm
Our team can better advise you on your legal options once we receive any available evidence about the incident.
Take Action Now