Inmate gets $480K for Miscarriage After Police Stopped for Starbucks
The officers were on their way to the hospital for the prisoner to receive medical attention and stopped to buy coffee
Orange County is paying $480k to an inmate who suffered a miscarriage due to police negligence. The prisoner was in the patrol car on her way to the hospital when the officers decided to stop for coffee at Starbucks.
Sandra Quiñones, who is no longer in custody, filed a federal lawsuit against the police officers who caused her miscarriage in March 2016. The lawsuit alleges a lack of emergency medical care both in prison and during the transfer to Anaheim Global Medical Center.
The lawsuit states that the officers "acted with further deliberate indifference" to her civil rights and medical condition.
Quiñones alleges that it required two hours for a jailer to show up at her cell after she called for help when her water broke. Once they arrived, the guards decided to take her by patrol car instead of calling an ambulance. On the way to the hospital, while she was bleeding out, the officers stopped at a Starbucks for coffee.
Although the woman was immediately hospitalized upon arrival at the emergency room, the fetus did not survive.
As reported by the Orange County Register, the $480k settlement was approved last week. However, Quiñones has yet to accept the resolution in order to formally process the agreement.
"Successful Resolution"
Representation for the 34-year-old prisoner agrees with the resolution. They declared that the case's sentence does justice to his client. "That's a very good result for someone badly treated in the jail," they told the press.
The legal representative explained that his client is "dysfunctional," as she has mental health problems and is homeless. Even so, he assured them that Quiñones always tried to bring the case of her miscarriage to justice because "she understands she was wronged" by the law. "Despite her ups and downs, she doggedly pursued this case. We are happy about this successful resolution," he added.
The first miscarriage lawsuit they filed alleging police negligence was dismissed by a federal court in October 2020. However, they managed to reinstate the case after appealing to the U.S. Ninth Circuit Court of Appeals.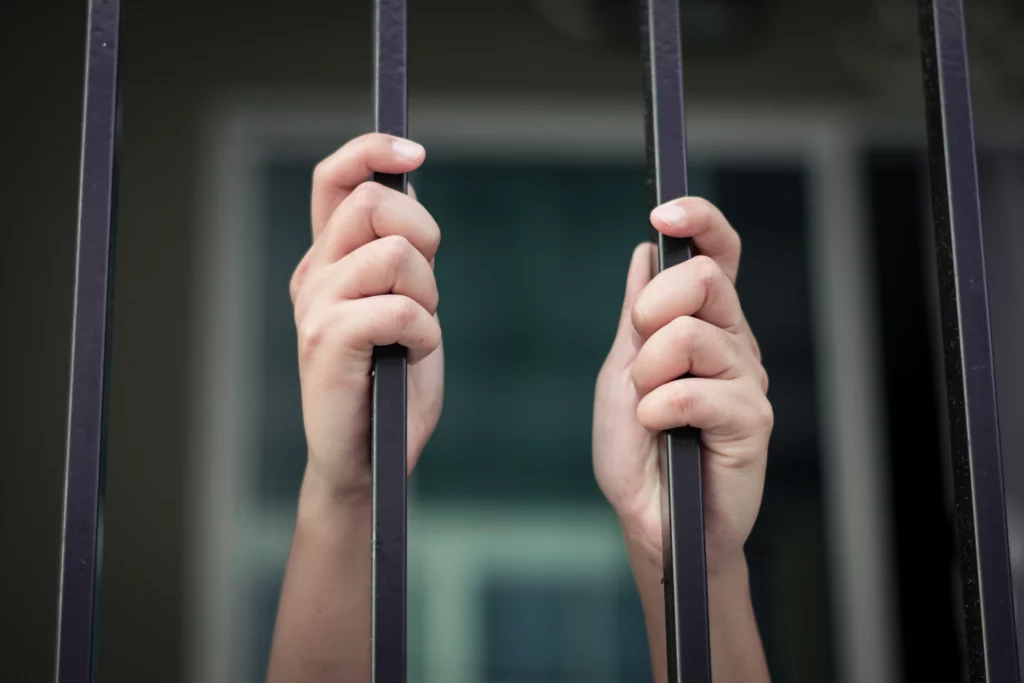 Orange County Jail, at the Eye of the Storm
This is not the first time the Orange County Jail has been involved in trouble. As Quiñones' representative stated to the media, this jail "is capable of sinking to the lowest depths." They added, "this is not the first time" problems have arisen from this facility.
In recent years, the prison has been harshly criticized by its prisoners for internal misconduct. Statements by former inmates claim that the jail does not provide any medical or psychological treatment. This has reportedly led to rampant inmate suicide.
We Can Help!
Inappropriate behavior by law enforcement officers must be punished. We must not allow any law officer to take advantage of their power and infringe on our rights. If you or someone in your family has been affected by negligent police conduct, you can report it today.
The Adamson Ahdoot team is ready to evaluate your case and bring it to justice. With more than 100 years of combined legal experience, our attorneys excel at securing beneficial settlements for their clients. Looking to speak out against injustice? Call (800) 310-1606 today to schedule a free, no-obligation appointment. Let us help you!
Client-First Approach
Above all else, our clients come first. We go above and beyond to obtain the highest level of compensation possible.
Meet Our Attorneys
Multi-Focus Law Firm
Adamson Ahdoot has successfully executed a plethora of personal injury cases.
Cases We Handle
Get in touch with our firm
Our team can better advise you on your legal options once we receive any available evidence about the incident.
Take Action Now