Injuries on E-Bikes and E-Scooters on the Rise
There were 129 deaths related to electric mobility devices between 2017 & 2021
Authorities are encouraging people who use mobile devices such as electric bicycles or scooters to take extra caution. According to a recently published report, there has been a very serious increase in injuries on e-bikes and e-scooters.
The U.S. Consumer Product Safety Commission (CPSC), stated Tuesday that there were a total of 267,700 emergency room visits because of mobility products from 2017 to 2021.
In 2017 there were 34,000 Electric Vehicle Device appearances compared to 77,000 in 2021, resulting in a 127% rise in just four years. The biggest rise was by e-scooters, as they elevated from 7,700 in 2017 to a staggering 42,200 in 2021.
Hoverboards experienced a 15% decrease from 2020. Injuries on e-bikes accounted for 11% of all accidents.
Concerns Over Rising Deaths From E-Mobility Devices
The CPSC registered 129 deaths related to micromobility devices between 2017 and 2021. E-bikes made up 53 (41%) of the total deaths, while "during the five-year timeframe" eight were connected to hoverboards.
The agency stated in the report that "the number of fatalities has been increasing steadily, from 5 in 2017, to 48 in 2021."
Regarding this, they propose some tips and aspects to take into account when riding these mobile devices. Some safety measures are the use of helmets, having a horn, and not making sudden or dangerous moves.
It's also important to check the device for damages before using it. According to the agency, it is equally important to be aware of the environment, since "most deaths involve motor vehicles." Such micromobility devices, it noted, tend to be small and silent. Keep both hands on the handlebars and, of course, never ride these devices if you are under the influence of drugs or alcohol.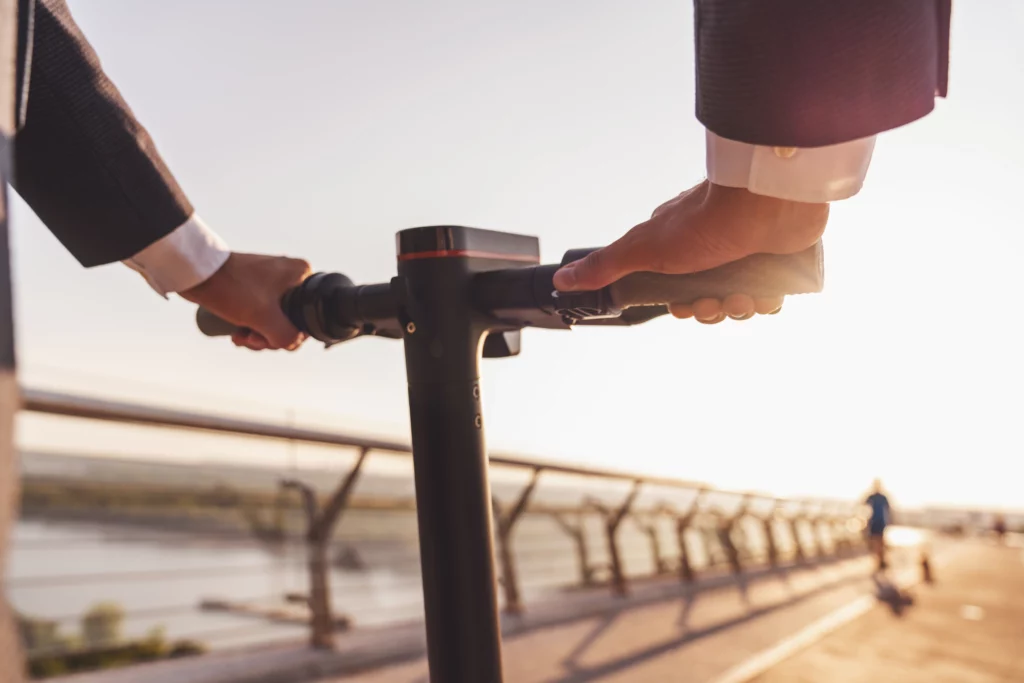 Have You Suffered Injuries on an E-Bike Because of a Hit-and-Run Car? Bring It To Justice
Since the popular use of electric bicycles and scooters, incidents in the form of injuries and deaths have increased. Thanks to official reports, we now realize the risks involved. Injuries on e-bikes or scooters can have devastating consequences.
If you or a family member has had a traumatic experience on an electric mobility vehicle, report it today. Distractions or irresponsible behavior by many cars on the road can lead to tragedy.
Talk to our attorneys to learn more about your case. Filing a personal injury claim against the responsible party will bring you the peace of mind you need. Count on our lawyers to help you today. Call (800) 310-1606 to schedule a free case consultation.
Client-First Approach
Above all else, our clients come first. We go above and beyond to obtain the highest level of compensation possible.
Meet Our Attorneys
Multi-Focus Law Firm
Adamson | Ahdoot has successfully executed a plethora of personal injury cases.
Cases We Handle
Get in touch with our firm
Our team can better advise you on your legal options once we receive any available evidence about the incident.
Take Action Now