How to Preserve Evidence Following a Los Angeles Car Accident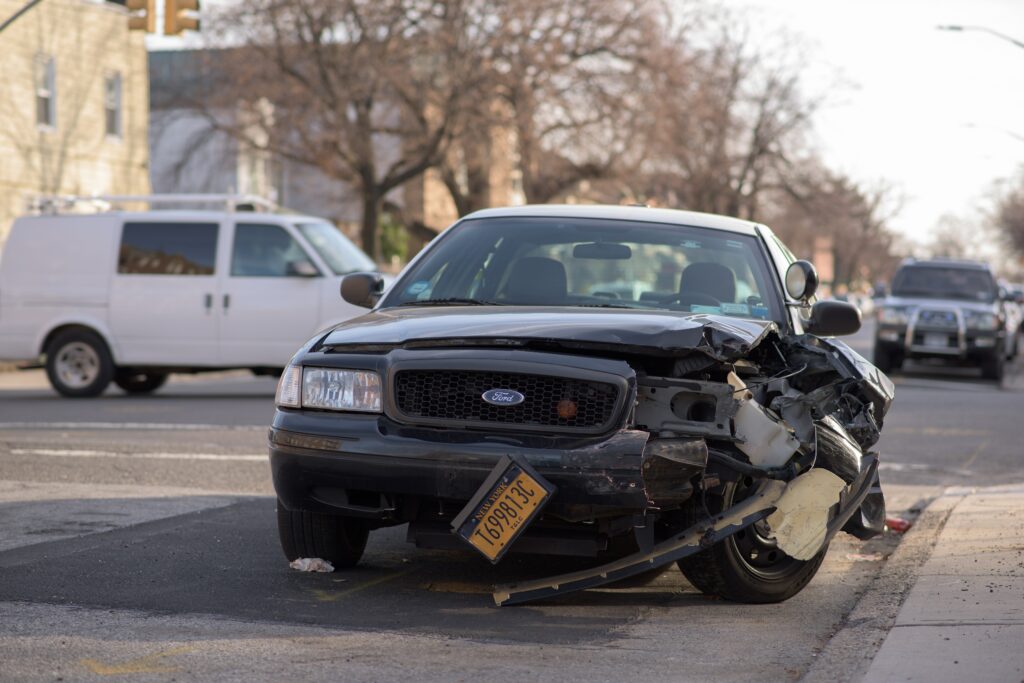 The number one priority after being in a car accident is to make sure you and everyone involved is safe and not in need of emergency medical treatment. Once you've established every one is safe (and if you are able), you should attempt to document and preserve as much evidence as possible. It's important to keep in mind: your ability to collect compensation in a personal injury claim may be determined by how much evidence is recovered or documented. 
In an effort to preserve as much evidence as possible following a car accident, the Los Angeles car accident lawyers at Adamson Ahdoot LLP recommend you:
Take photos of the accident scene
If you can, take as many photos of the accident scene as possible. Take photos of the scene from different angles and look for any evidence of the crash like skid marks or damage to railings, signs, etc. If you notice anything out of the ordinary like dilapidated street signs or road debris, take pictures of this potential evidence as well. It's also important to take pictures of the damage sustained by your vehicle. Again, take pictures of the damage (inside and out) from different angles and if possible, don't forget to snap photos of the damage done to the other vehicle(s) involved.
Please note: don't leave your ability to file a claim to fate! Make sure you backup photos of the car accident scene or print them.
Keep any physical evidence of the accident
If you believe any object or item you can see or touch may help prove how you were injured or how the accident occurred, keep it safe. Examples of physical evidence may be your clothes, cell phone and other items in your car.
Copy and file paper documents
It's imperative you hold on to any paper documentation you receive that's related to the car accident, including medical records, police reports, and medicine receipts. To ensure your documents are not lost, we recommend you either make a physical or digital copy of them and keep them in separate places.
Talk to and record eyewitness accounts
If you weren't able to speak to any eyewitnesses following the crash, you may need to contact and speak with eyewitnesses soon after the crash. It's important you speak with witnesses as soon as possible after the accident because the more time that passes the more likely it is for them to forget what they saw or heard. It's also important you ask if their statements can be recorded. A recording of their statements may be used later in negotiations or a trial, if necessary.
Get medical attention as soon as possible after the crash
Following a Los Angeles car accident, it's imperative you get medical attention for your injuries as soon as possible. Not only may the status of your health depend on quick medical care, but your ability to file a claim may rest on whether or not you delayed medical advice and treatment. If an insurance company notices you waited to see a physician, they may not take you or your injury seriously and deny your claim.
Let Adamson Ahdoot LLP Work For You So You Can Focus on Recovery
At Adamson Ahdoot LLP, we know the minutes and days after a Los Angeles car accident can seem like a blur. You're so focused on recovering, it can be hard to think of anything else. Why suffer twice? Let our skilled Los Angeles car accident attorneys work on preserving and documenting evidence for you so your time and energy can be put towards what's important, your recovery.
Our legal team works with the best in forensics and investigation to build strong cases proving our clients deserve the highest amount of compensation possible for the damages associated with a serious injury. In a personal injury claim, our clients have recovered financial compensation for hospital stays, surgery, doctor visits, medicine, lost income, mental anguish, physical pain, loss of quality of life, and other types of damages.
To arrange a free case review with one of our personal injury lawyers, submit a contact form at any time or call (800)310-1606 right now. Time is not on your side when it comes to legal matters so act quickly to ensure your claim is not denied.
Client-First Approach
Above all else, our clients come first. We go above and beyond to obtain the highest level of compensation possible.
Meet Our Attorneys
Multi-Focus Law Firm
Adamson Ahdoot has successfully executed a plethora of personal injury cases.
Cases We Handle
Get in touch with our firm
Our team can better advise you on your legal options once we receive any available evidence about the incident.
Take Action Now