Historic Winter Storms in California
California Inundated by 78 Trillion Gallons of Water During Wet Winter
The extreme weather period located in the western part of the country seems to be continuing. Despite predictions of a dry winter, California storms and rains have continued to batter its citizens since December. Over the past few months, millions of people have had to endure an abundance of rain, snow, and storms. For many Californians, these days have been unsettling, disturbing, and, at times, lethal.
The negative consequences of the recent weather conditions have affected the population in different ways. While inland, mountainous areas are breaking records for snowfall, coastal California has witnessed numerous tornadoes and excess rainfall that have resulted in flooding, landslides, or power outages.
If you are interested in learning more about the impact of the rains in California, keep reading this blog.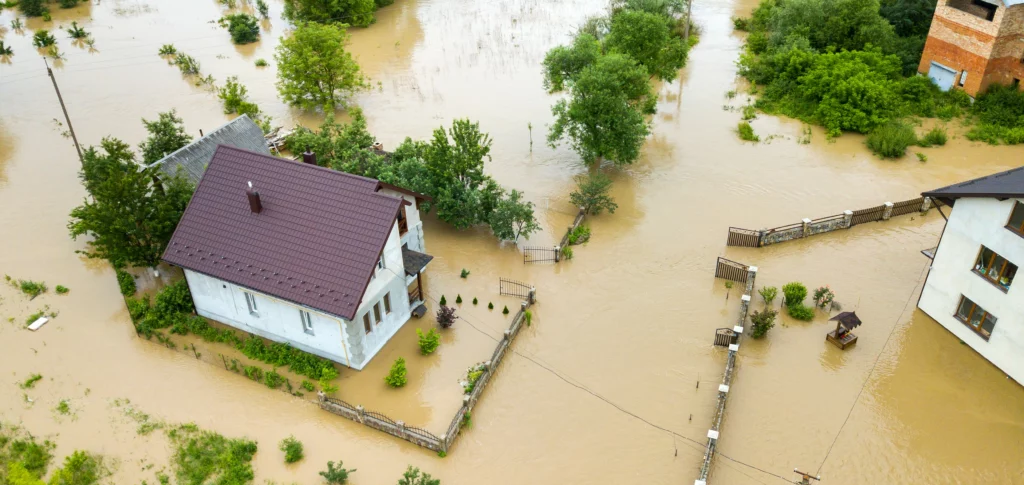 A Record Winter
Severe and austere winter weather has rocked California since December with a series of energetic and violent storms. The insatiable weather phenomena have forced Governor Gavin Newsom to declare a state of emergency in 43 of 58 counties. This series of California storms has resulted in numerous accidents and injuries among its citizens.
Some of these incidents have even been fatal. Recently, one of these events killed five people in mid-March. Falling trees and the impetuosity of several tornadoes also left four people in serious condition in Southern California.
Since late last year, the state has experienced more than a dozen atmospheric rivers that have flooded communities and trapped residents in snow. And, although the weather seemed to give Californians a little break, the end of March also brought a heavy onslaught of storms and massive rainfall.
Severely Affected Areas
In early spring, snowpack in California's mountains was 223% above average at this point in the year. Indeed, the snowpack content in areas such as the Sierra Nevada was more than twice normal. In its southern part, the amount was three times the average.
One of the hardest hit areas has been Lake Tahoe. January 2023 has entered the record books as the eighth-snowiest month. March has also been historic: it is the seventh-snowiest month of all time in the area. In total, this is the second-snowiest winter season in history.
Predictions Predicted a Dry Winter
Before the arrival of winter, the Climate Prediction Center, a department of the National Weather Service, called for a dry and wet season. The forecast for the first few months of 2023 stated that there was a 33% to 50% chance of receiving less precipitation than normal. For the third consecutive winter, the presence of La Niña was expected. This phenomenon is a harbinger of drought that has plagued California since 2020, causing the three driest years in its history.
However, the estimates of a dry period could not have been more wrong. In the first month of winter, central Los Angeles received more than 11 inches of rain. That is double the average of 4.91.
Devastating Statistics
The severe storms and snowfall in the first third of 2023 have been relentless so far this year. Gusts of rain have completely drenched California. The massive low-pressure system that occurred in the Pacific in recent weeks has caused record numbers. This severe weather includes violent winds, lightning, hail, flooding, and waterspouts or tornadoes.
More than 30 deaths have been recorded since the beginning of winter. In fact, in February alone, there were 13 weather-related deaths. Many of these occurred because people were unable to access medication or the hospital due to being cooped up in their homes.
Likewise, Los Angeles County has experienced an unusual situation this season. According to weather service information, the city has received more rain than Seattle. Data compiled by LAX has recorded nearly 17 inches of rain since January 1, which is double the normal amount of 7.5 inches. A number that has approached the all-time record of 20.33 inches.
Other cities such as San Diego have also been affected by the relentless scourge of water on the West Coast. Data shows that, in the first three months of 2023, it has rained more than in all of 2022.
Damage and Loss Caused by California Storms
As mentioned above, no nook and cranny of the Golden State has been spared from the austere winter weather. The consequences of this California storm have been reflected in accidents and deaths. Many people were unable to access basic commodities. Dozens of communities were inundated by flooding.
Citizens claim they can no longer withstand these storms. "The devastation is indescribable," a local Tulare County farmer told the press. But the population is not alone in being weary of these weather conditions. California's soils are overly saturated and cannot drain water fast enough. This, unfortunately, causes flooding that affects millions of people.
Weather Impacts Negatively on Businesses and Workers
As a result of the bad weather, thousands of workers have been severely affected. Many people have not been able to go to work and, therefore, have lost their jobs. This is the case for many day laborers. Others, on the other hand, have had to experience extreme situations during their working day. Especially those employees who work outdoors. One example is the delivery drivers who, due to adverse weather conditions, have suffered numerous personal injuries while handing over packages.
Similarly, many companies have seen a negative impact on their economy. One such example was the Royal Paper Box Company of Montebello, which lost the roof of its industrial building during a severe tornado. This phenomenon, caused by storms that pushed cold air into the atmosphere, also damaged the structures of 11 other buildings.
When it comes to property losses, the estimates are overwhelming. The damage to California homes and businesses will have an economic impact on the state. According to estimates made in January, with California's first batch of rains and storms, damage losses exceeded $30 billion. Car accidents, massive flooding, power outages, landslides, trees falling on properties, and road closures are just a few of the reasons.
What Types of Accidents Can Rain and Storms in California Cause?
Winter in California has been marked by deadly atmospheric river storms, lethal blizzards, and rains that lead to devastating floods. Some of the most frequent accidents that typically follow a severe storm include the following:
Traffic accidents. Unfavorable weather conditions are responsible for 21% of annual automobile crashes. Among these, rainfall causes the majority of accidents: wet pavement is responsible for 70% of all weather-related accidents. The causes of these accidents include distracted driving, failure to obey traffic signs, or speeding.
Slips and Falls. California's law requires property owners to keep their premises free of hazards. However, not everyone complies. As a result, these acts lead to slips and falls with injuries to their visitors. Carelessness is one of the main reasons these incidents occur. Among the most typical accidents is failure to clear snow or ice; not picking up wet leaves from trees; not removing moss; or not keeping the sidewalk or parking lot in good condition.
Cuts, bumps, or bruises. Despite the duty of care, many establishments do not maintain their facilities in good condition after storms. After rainfall, it is necessary to check if the property is kept in proper working order to ensure the safety of potential visitors. Otherwise, there are many situations in which injuries could occur: power outages, fallen trees, broken glass, collapsing doors, or collapsing roofs.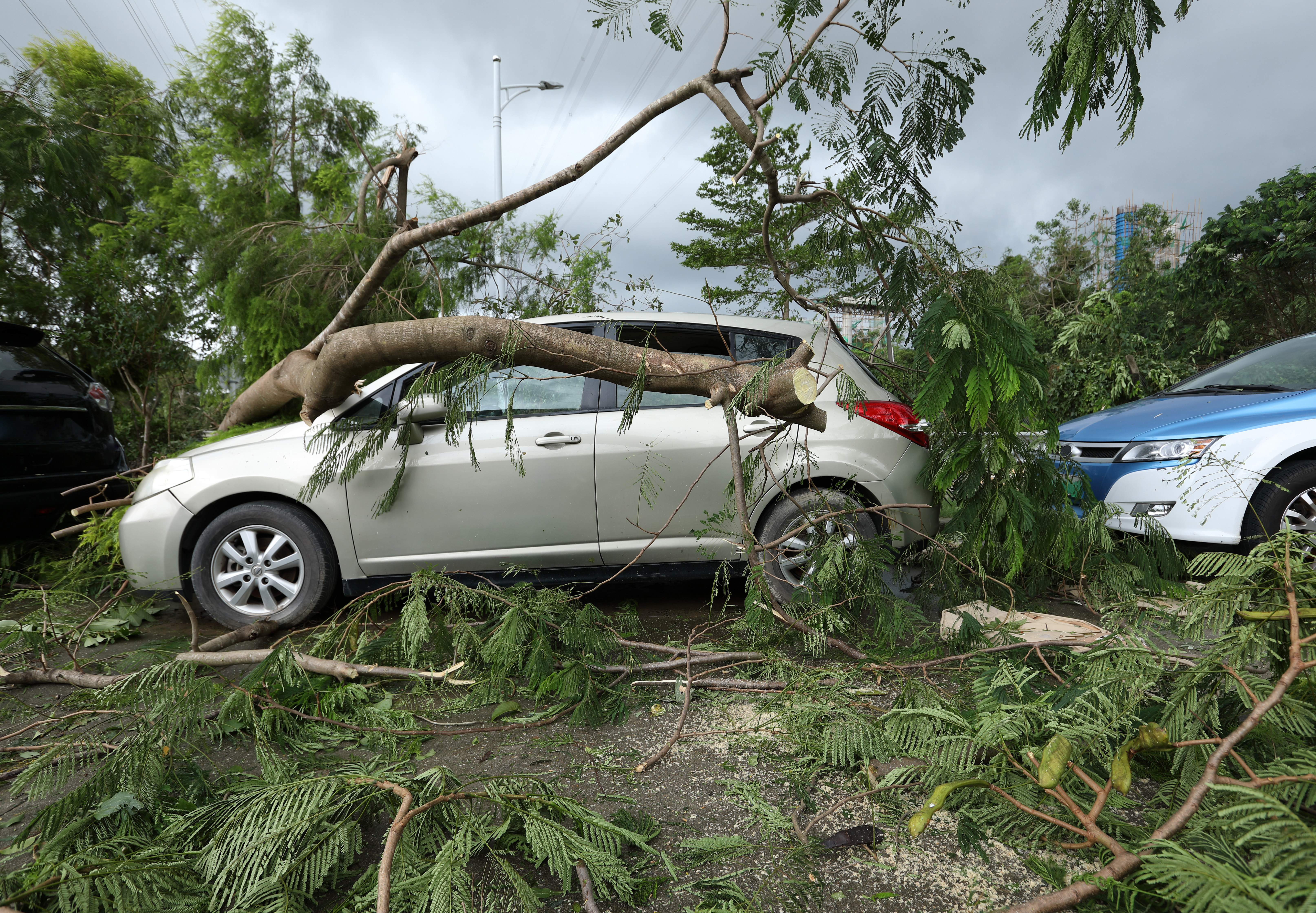 Can I File A Claim For Personal Injury Caused By Bad Weather?
Yes, but it has to be due to someone else's prior negligence. California storm personal injury cases in the form of accidents are very common. Due to the catastrophic consequences of the storm, injuries are common.
If you are injured on the premises, the responsible party is the owner of the home or business. As the owner, he or she must maintain the property in good repair. Failure to do so would constitute a crime of negligence which, in the case of personal injury, could be grounds for a lawsuit.
In the case of a car accident, it will depend on who was at fault for the incident. In many cases, crashes that occur in adverse weather arise from precipitation. One of the reasons for these collisions is that drivers do not take the necessary precautions on the road. Because of this, they lose control of the vehicle and collide with another vehicle. If this happens, it is very important to call the police to write a report of the mishap.
In any case, a negligent rain injury accident may be grounds for compensation. Adamson Ahdoot suggests that you speak with one of our experienced attorneys to find out if your claim is eligible for compensation. They will be able to provide you with legal advice and guide you through the legal process as you deserve.
Speak to a California Personal Injury Lawyer About Your Case
Injured during California rains due to an accident? Incidents due to bad weather can cause devastating injuries. Even more so, if it happened as a result of someone else's negligence.
As a leading option in handling personal injury cases, Adamson Ahdoot can help. Our team, with over 100 years of combined legal experience, is experienced in winning negligence cases.
If you would like to receive a free consultation, please feel free to contact one of our lawyers. Available 24 hours a day, seven days a week, our team will handle your case the way it deserves. Call us today at (800) 310-1606 to schedule an appointment.
Client-First Approach
Above all else, our clients come first. We go above and beyond to obtain the highest level of compensation possible.
Meet Our Attorneys
Multi-Focus Law Firm
Adamson | Ahdoot has successfully executed a plethora of personal injury cases.
Cases We Handle
Get in touch with our firm
Our team can better advise you on your legal options once we receive any available evidence about the incident.
Take Action Now