Frequently Asked Questions About Premises Liability Claims
At Adamson Ahdoot LLP, we take pride in handling complex cases, including premises liability cases. What is premises liability? Premises liability is an area of law that allows victims injured on another person's property the ability to collect compensation from the person or entity responsible. Slip and fall accidents, animal attacks, assaults, and other injury cases stemming from unsafe or unkept property usually all fall under premises liability.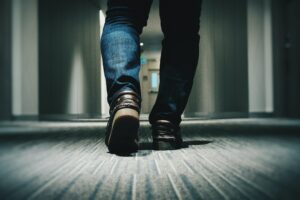 I slipped and fell at my local grocery store, can I file a premises liability lawsuit?
You may be able to file a lawsuit against the negligent property owner for injury damages depending on the circumstances surrounding the incident. For example: if you slipped on a soda another customer spilled moments earlier, the store may not be liable for your injury. However, if the store knew a customer had spilled a soda prior to you slipping and did nothing to remove the potential danger, you may have a case. 
If you believe your slip and fall injury was caused by the negligent actions of a property owner or manager, we urge you to contact one of our Los Angeles premises liability attorneys for a free case review. Using our vast resources, we can determine if moving forward with a lawsuit is within your best interest. 
I received a call from the property owner's insurance agency, should I accept their settlement offer?
No. If you received a call from the negligent party's insurance agency, it's imperative you don't accept any settlement offers or give them any information about the incident or your injury. You have to remember: the job of the insurance adjustor is to save the insurance company money. They will use unsavory tactics to get out of paying you what you deserve, so it's best you don't speak to anyone or accept any settlement until you talk to our law firm. Please keep in mind: If you accept a settlement check, it may prevent you from being able to collect full and fair compensation.
What types of damages can I collect in a premises liability case?
Every year in the U.S., millions of people are injured in premises liability accidents every year, reports the Center for Disease Control and Prevention (CDC). Although some of these injuries are minor, many result in severe life-altering consequences. Serious injuries often require long-term care and negatively affect a victim's ability to work and enjoy life as he or she did before the accident occurred. 
If you were injured on someone else's property, you may be able to recover funds for:
Past, current, and future medical bills

Prescription and medical device costs 

Rehabilitation 

Lost income 

Permanent disability 

Loss of quality of life 

Mental anguish 

Physical pain 

Other types of damages
How much does it cost to talk to a Los Angeles premises liability attorney at Adamson Ahdoot LLP?
It costs nothing to talk to one of our personal injury lawyers. We offer free no-obligation consultations and can meet you wherever it's most convenient – your home, office or even at the hospital. During a consultation, we will listen to your story and gather information to determine if your legal rights allow you to begin the claims process. If you can file a claim and decide to hire us, we will take your case on a contingent basis, meaning you won;t have to pay any fees until we get you compensation.
The law places deadlines on your ability to file a claim, so act now before you aren't allowed to hold those at-fault for your injury responsible. Submit a contact form today or CHAT right now with a firm representative to begin your journey towards a brighter future. 
Client-First Approach
Above all else, our clients come first. We go above and beyond to obtain the highest level of compensation possible.
Meet Our Attorneys
Multi-Focus Law Firm
Adamson Ahdoot has successfully executed a plethora of personal injury cases.
Cases We Handle
Get in touch with our firm
Our team can better advise you on your legal options once we receive any available evidence about the incident.
Take Action Now