Back to the Beach for Adamson Ahdoot Outreach
When the Adamson Ahdoot Outreach Team partnered with Heal the Bay to help clean Manhattan State Beach last year in June 2022, they picked up much more than trash. They also picked up valuable information about the beaches. It certainly made a lasting impression on Intake Manager and Outreach member Narda Camarena. And that's why they'll return to heal the beaches once more.
"Heal the Bay has a great mission. I've only volunteered once before, but was impressed by their setup. We cleaned the beach while helping to conduct research with valuable information on microplastics and the objects that pollute our beautiful beaches," Camarena said of that first experience. Camarena added that Heal The Bay also collects this vital information to spur preserving legislation. It's then sent to lawmakers to enact change that will protect California's flora and fauna.
Who is Heal The Bay?
Established as an environmental nonprofit in 1985, the organization "is dedicated to making the coastal waters and watersheds in Greater Los Angeles safe, healthy, and clean," according to their website. And that at heart, is what Heal The Bay is all about. They educate about the best way to beautify and heal California's many majestic, but dirty, beaches and waterways. This includes the wildlife that lives there.
They add, "The Los Angeles County storm drain system is a 5,000-mile network of open channels, gutters, and drain pipes which collects runoff from Los Angeles County streets." This runoff is collected and funneled into the ocean through 70 major outfalls. That's why Heal The Bay's work is crucial. It is never finished. And that's why it was an easy decision for the Adamson Ahdoot Outreach Team to return to Heal The Bay.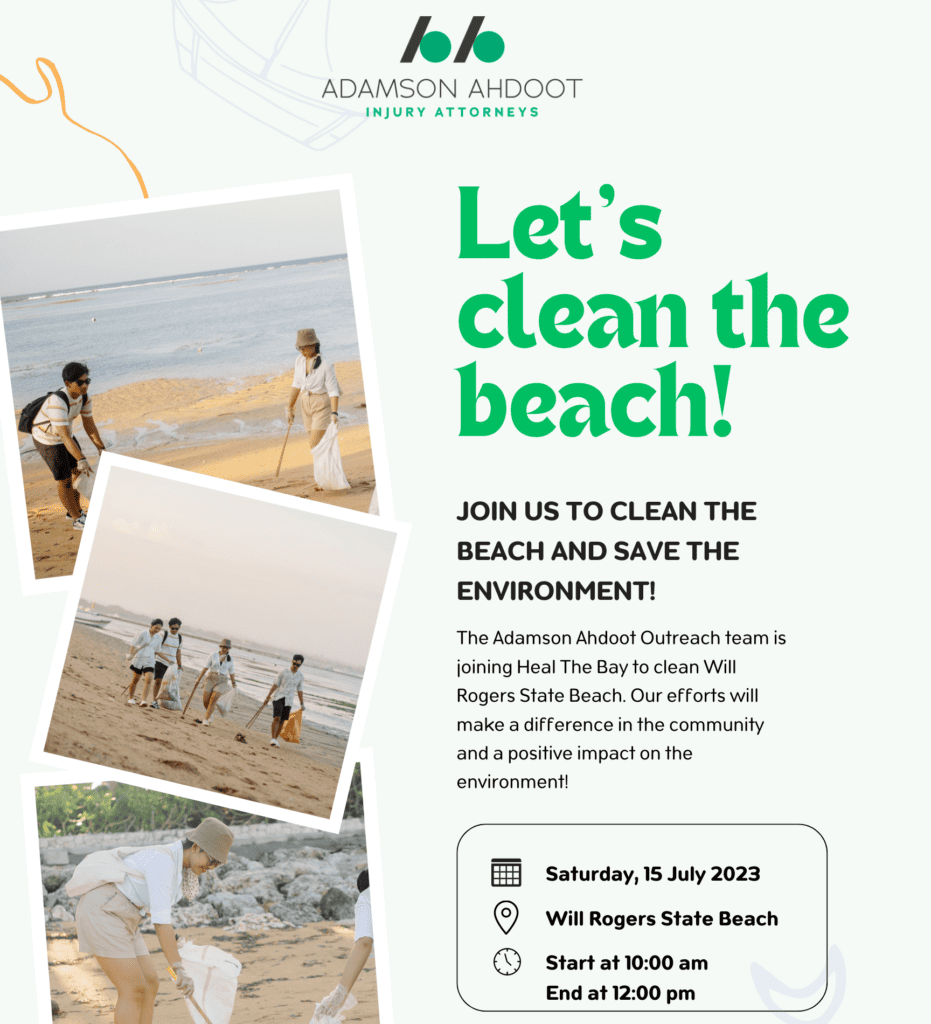 AA Law x Heal The Bay
This time the team will return to Heal The Bay at Will Rogers State Beach on Saturday, July 15, 2023. It will give Camarena and crew a chance to learn even more about our waterways and a chance at beating their trash pick-up mark set last year.
"In just a matter of under two hours, our small team of three filled our buckets with a few pounds of waste. We got to learn more about our environment, do something good, and spend a day at the beach," she shared. "It was a very worthwhile experience, and I am excited for us to do it again this year!"
If you're interested in volunteering, the Beach Program Cleanup Guide has more information on what to expect during the day.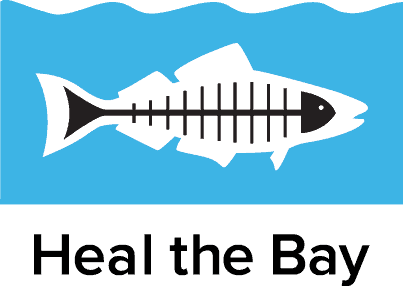 Client-First Approach
Above all else, our clients come first. We go above and beyond to obtain the highest level of compensation possible.
Meet Our Attorneys
Multi-Focus Law Firm
Adamsom Ahdoot has successfully executed a plethora of personal injury cases.
Cases We Handle
Get in touch with our firm
Our team can better advise you on your legal options once we receive any available evidence about the incident.
Take Action Now