Aids Walk LA – Less than a Week Away!
Your incredible outreach team is hard at work putting the finishing touches on our October event
182 teams and over 1,500 participants will get together on Sunday, the 16th, to walk in the fight against HIV and AIDS in the 2022 AIDS Walk LA. It will be the first time since shelter at home that the walk happens in person, and it will be held at West Hollywood Park at 9 a.m.
Of course, your incredible Adamson Ahdoot Outreach Team will be in attendance helping support AIDS Walk Los Angeles, which has raised more than $92 million since its first walk in 1985. According to their website, "These funds are a vital lifeline that sustains APLA Health's prevention, care, and advocacy programs for more than 16,000 individuals affected by HIV & AIDS in Los Angeles County."
The AA Law team will be walking the 2-mile course pictured. And there are still spots left on the Adamson Ahdoot team! Don't miss your chance to sign up, spend some time in the sunshine, exercise with some teammates, and support a good cause!
If you can't make it and want to donate to the cause, you can do that too! There are over 3,700 individual donations at the moment. Right now, Armineh is our AA Law donation leader!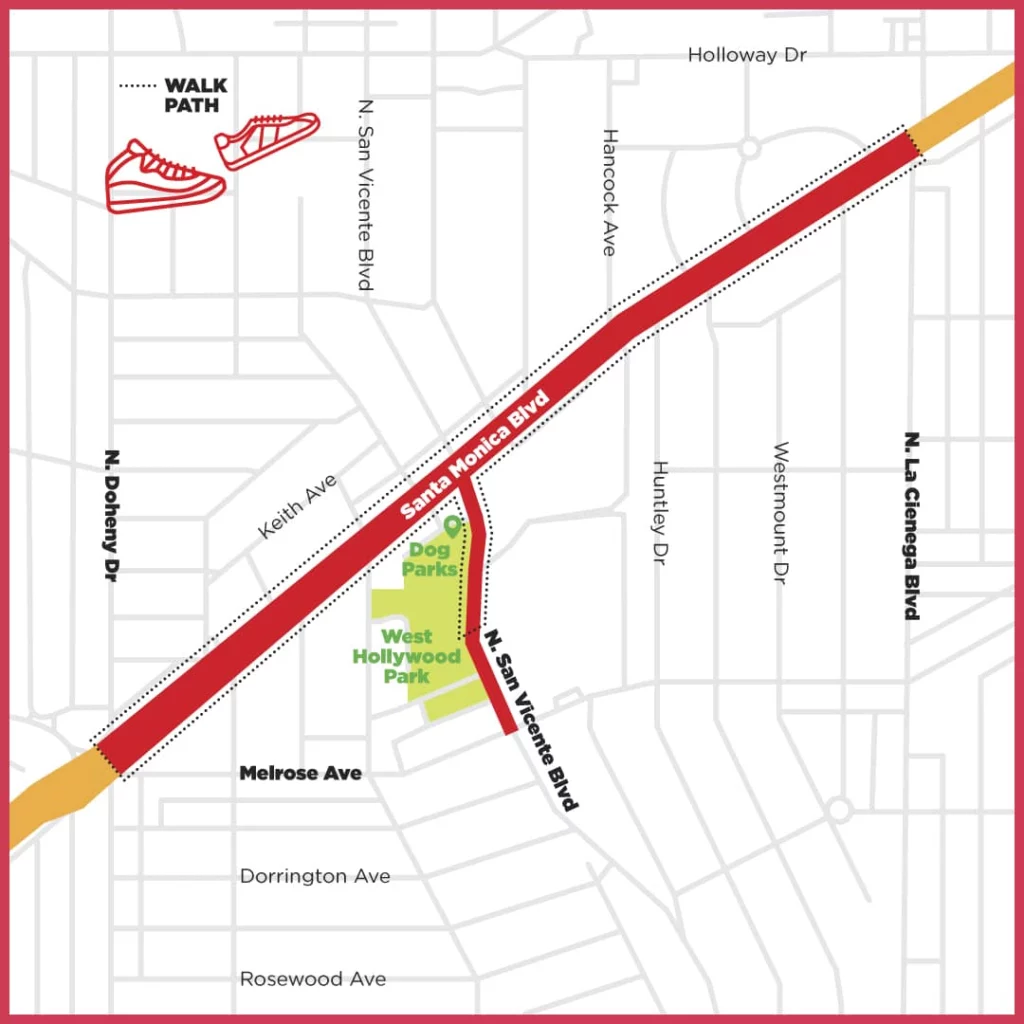 There's still work to do, though! AIDS Walk LA has only met 63% of its fundraising goal. Help the Adamson Ahdoot Outreach Team and AIDS Walk LA meet their goal and support the fight against HIV and AIDS!
For more information, reach out to your AIDS Walk LA Team Captain Narda Camarena.

Client-First Approach
Above all else, our clients come first. We go above and beyond to obtain the highest level of compensation possible.
Meet Our Attorneys
Multi-Focus Law Firm
Adamsom Ahdoot has successfully executed a plethora of personal injury cases.
Cases We Handle
Get in touch with our firm
Our team can better advise you on your legal options once we receive any available evidence about the incident.
Take Action Now