Adamson Ahdoot Gives back to El Nido
El Nido Family Centers has provided Los Angeles families with support since 1925.
The Adamson Ahdoot family is certainly lucky. We have the good fortune of being in a position to help those who need it. That's why, on this Mother's Day, the outreach team decided to partner with El Nido to make sure that we can help some moms in need.
On Thursday, May 5th, the Adamson Ahdoot outreach team loaded tote bags with common essentials to donate. They also arrived stocked with car seats for our lovely mothers that have small ones to take care of. With car seats being one of the most expensive child care items, it was essential that we could put these resources in the hands of fellow Angelenos.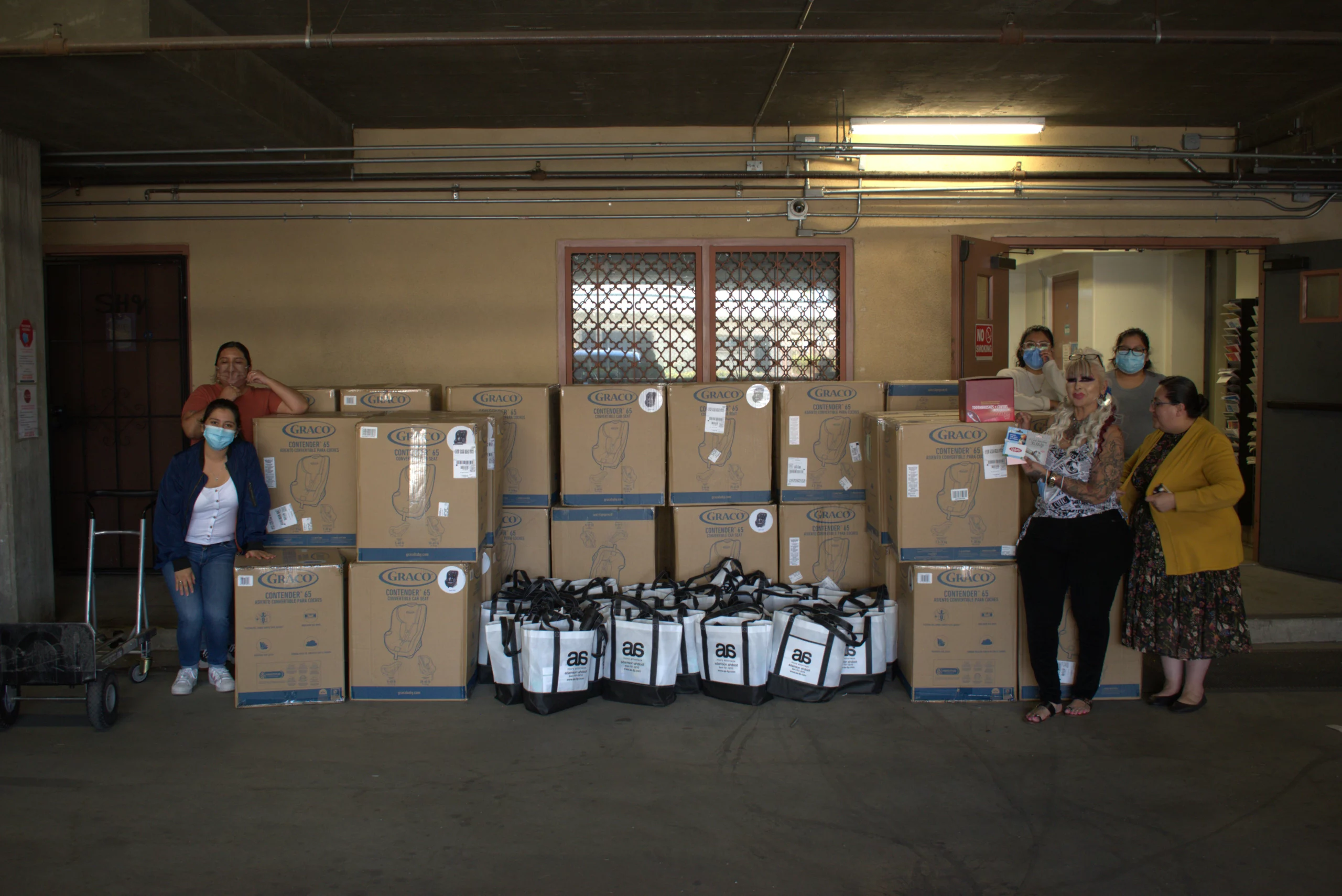 This is only the beginning. Adamson Ahdoot LLP, has made the commitment to use our platform to be a force for progress and positive change. We also recognize that as a member of the Los Angeles community, the onus is on us to be proactive and to strive to continuously improve Los Angeles and our community for our neighbors.
To offer a lending hand or become involved with the outreach team (who will have a new cause every month) reach out to your teammates Narda Camarena or Jaime Gomez.