3 Injured in Six Flags Shooting
Shooters spread chaos after opening fire outside amusement park
On August 14th, Six Flags Great America and its thousands of visitors witnessed an unforgettable event. Three people, two of them teenagers, were wounded as a result of a shooting.
When thousands of families visited the park over the weekend to enjoy the rides on a hot summer day, the last thing they expected was to experience a shooting. The incident took place in the facility's parking lot around 7:50 p.m., 45 miles north of Chicago.
According to initial investigations, a white sedan entered the parking lot and drove up to the main entrance of the park. Then, a few suspects got out of the car and shot at another person. After opening fire several times, they jumped into the vehicle and quickly got away.
Gurnee Police released a statement claiming the shooting was clearly targeted: "This was not a random act, but a targeted incident." Authorities, who have not provided details about the suspects, confirmed no arrests have yet been made.
The shooting wounded three people, two of whom are teenagers. One of them, a 17-year-old resident of Aurora, Illinois, was hit in the thigh; the 19-year-old girl, from Appleton, Wisconsin, had a leg wound. Both were rushed to a nearby hospital. A third victim reportedly had shoulder injuries but refused medical assistance.
Fortunately, there were no fatalities in this shooting.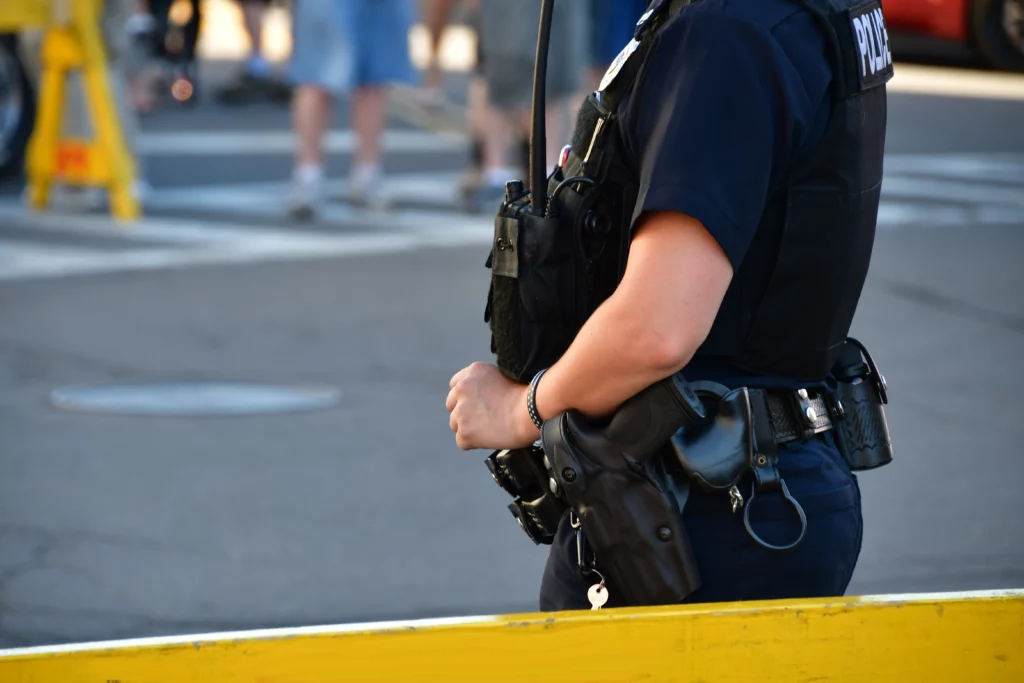 Confusion and Panic During the Shooting
Chaos and panic ruled the air, as one would expect in a scenario of this magnitude. People began to fear as soon as they heard the first shot, as can be seen in the videos that visitors took.
According to the statements of several witnesses, people tried to hide in the corners of the park, fearing for their lives. Employees guided many families to seek shelter during the shooting. Bathrooms, food stands, or even behind the roller coasters; any place was good for shelter. Many even jumped over fences or went to the car in the parking lot, where the shooting was taking place.
One of the mothers there, Aisha Tahir, said to the press that she had to lie to her kids while they were hiding. "It's fireworks," she told them after seeing how people were running away. However, the children were aware of the situation and had previously been taught by their mother how to respond to a shooting.
For Tahir, the problem lies in allowing the use of guns. "I feel helpless. I don't know what to do to make lawmakers understand that gun violence needs to end," she said.
Let Us Handle it!
Although incidents at amusement parks are not very frequent, you should always be alert to any danger. As a matter of fact, acclaimed parks such as Disneyland, in Los Angeles, California, have reported a significant number of deaths and injuries since opening their doors.
If you or a loved one has suffered a mishap that has resulted in personal injury, our team can lend a hand. Our attorneys have more than 100 years of combined legal experience and have won cases that have resulted in very beneficial financial settlements for their clients.
Want to know how to bring your case to justice? Call us at (800) 310-1606 or make an appointment through our website. The first consultation is free of charge.
Client-First Approach
Above all else, our clients come first. We go above and beyond to obtain the highest level of compensation possible.
Meet Our Attorneys
Multi-Focus Law Firm
Adamson Ahdoot has successfully executed a plethora of personal injury cases.
Cases We Handle
Get in touch with our firm
Our team can better advise you on your legal options once we receive any available evidence about the incident.
Take Action Now