If you were recently involved in a traffic accident, you're probably wondering how much–if at all–you can recover in damages.
Unlike other "no-fault" states where you can make a claim against your own insurance regardless of who caused the accident, California is an "at-fault" jurisdiction.
This means that to qualify for compensation, you must prove to your insurance provider, a jury, or a judge that the other driver was at fault–or "negligent" in legal speak.
That leads us to the next question: How is fault determined in a car accident in California? Here's where things can get tricky, so let's take a closer look.
Making Sense of California's Auto Accident Fault Determination Rules
Some Stats:
2019 MILEAGE DEATH RATE (MDR)
Fatalities per 100 million miles traveled were 1.06.
TEEN DRIVING
Teen (age 16-19) driver fatalities decreased from 95 in 2018 to 83 in 2019.
ALCOHOL-IMPAIRED DRIVING
Alcohol-impaired driving fatalities decreased from 1,116 in 2018 to 1,066 in 2019.
DRUG-IMPAIRED DRIVING
In 2019, 50% of all drivers killed in motor vehicle accidents who were tested were positive for legal and/or illegal drugs, an increase of 8% from 2018.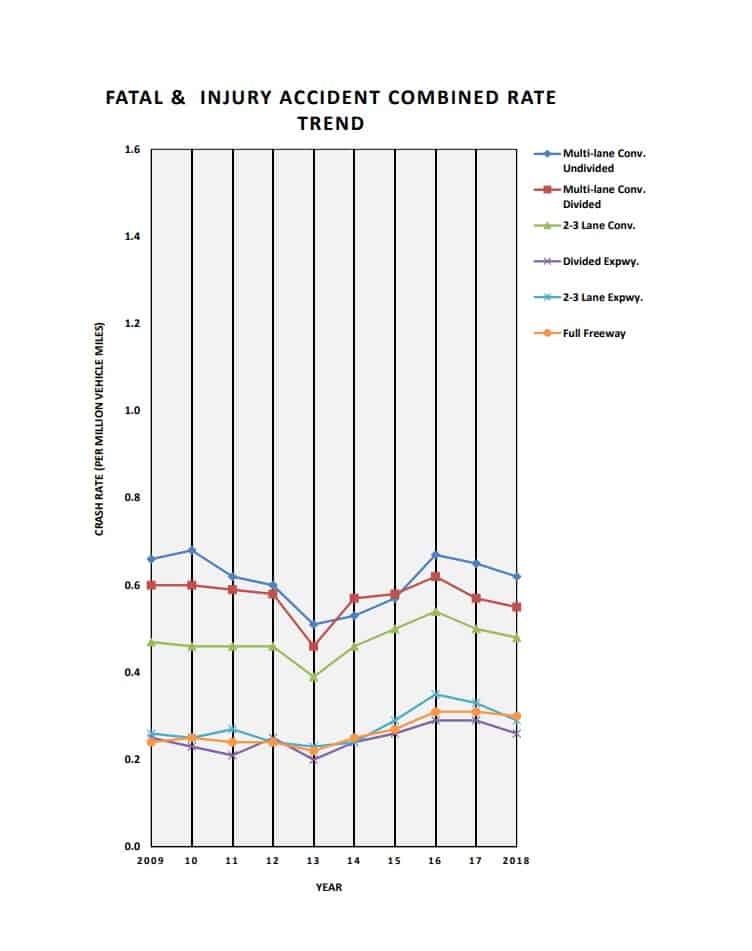 If you or a loved one were involved in a serious accident, it's only natural that you'll want to seek compensation for your pain and suffering. The question is: Who's at fault?
There are two ways to prove fault in vehicle accidents in California. The first is to show that the other driver was negligent under common law. The second is to prove statutory negligence, which means that the other party violated the California Vehicle Code or another law.
Common-Law Negligence
To establish negligence under the rules of common law, you must show:
Duty of care: The other driver had a duty to operate their vehicle with reasonable care. Generally, all drivers have a duty to obey traffic laws, drive safely and responsibly, avoid injuring others, and be aware of road conditions.
Breach of duty: The other party failed to operate the vehicle with sufficient care. The standard by which a driver's conduct is judged is that of the reasonable person, i.e., how would a reasonable person act in the situation?
Causation: The breach of duty was the direct cause of the accident.
To prove common law negligence, you need to provide evidence such as police reports and witness statements.
Statutory Negligence 
The second–and somewhat easier–way to establish negligence is to show that the other driver violated the California Vehicle Code or another statute.
The police report from the accident will usually state whether the driver was in violation of the code. If so, they will be presumed negligent with no additional evidence. This is also called negligence "per se."
If a driver is found to be negligent per se, it is on them to prove they weren't negligent. Otherwise, the law will hold them responsible for the accident.
Comparative Negligence: What Happens if Both Drivers Are at Fault in an Accident?
Remember when we said earlier that determining fault in a traffic accident can get tricky?
Here's what we were hinting at: Under California law, all drivers in an accident may have varying degrees of responsibility for what happened. This is called comparative negligence.
What this means is that if the injured party contributes to the accident by being negligent themselves, their compensation may be reduced accordingly.
If you or a loved one has suffered as a result of a vehicle collision, please visit our FAQ page to learn more about filing a personal injury lawsuit involving car accidents. The personal injury attorneys at Adamson Ahdoot LLP, have years of experience fighting for the rights of those harmed by the careless actions of another person.