What Should I Expect After Hiring a Los Angeles Personal Injury Lawyer?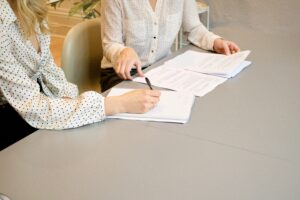 You suffered an injury in an accident caused by another person's careless actions and now, you'd like to see justice served. You've thought about hiring a lawyer, but you aren't sure what to expect after retaining a Los Angeles personal injury lawyer.
Hiring a personal injury attorney can seem like a daunting process, but it doesn't have to be. Don't let flashy websites or catchy phrases persuade you…not all law firms are the same. At Adamson Ahdoot LLP, we fight vigorously for the injured and treat every case as if it's our only case. When you hire one of our skilled Los Angeles personal injury lawyers, you can expect:
A detailed investigation of your case
To ensure we build the strongest case in your favor, we will gather and analyze every piece of evidence possible. We'll talk to eyewitnesses, consult with the best in medicine to ensure your medical needs are met, and work with experts in forensics to determine how and why the accident occurred.
Help dealing with insurance companies
Insurance companies and their agents can be extremely difficult to deal with, which is why our team of aggressive personal injury lawyers will handle talks with the insurance company. Sadly, most insurance companies are looking to settle for as little as possible, but we will fight for your right to maximum compensation for lost wages, medical bills, loss of quality of life, physical pain, mental anguish, and other types of damages.
Constant updates about your case
From the minute we take on your case, we'll keep you updated frequently on the status of your claim. Initially, we'll be talking quite a bit as we gather information and provide important updates on the investigation. As the claims process progresses, it may seem as if you don't hear from us as much. But, there's no need to worry. Although we try to settle a claim as fast as possible, it's not uncommon for a case to take months or even years to settle. When it seems as if nothing is happening, we're usually waiting on information from other parties (e.g. hospitals, police, opposing doctors, etc.) to move forward.
A trial if a fair settlement can't be reached
If negotiations have stalled between us and the opposing party, we will not hesitate to take your case to court. Our Los Angeles personal injury lawyers are seasoned trial lawyers who aren't afraid to present your case in front of a judge and jury.
A no win, no fee arrangement
When you hire an Adamson Ahdoot LLP personal injury attorney, you won't be asked for any up-front costs and you won't have to pay a dime until we have won your case. We have recovered millions for injured clients, including a $3 million motor vehicle case.
If you've suffered a head injury, back injury, spinal cord injury, bone fracture or any other type of injury in a preventable accident, call (800)310-1606 right now to learn what your legal rights are. You can call toll-free and speak with a firm representative to arrange a free consultation to meet with one of our Los Angeles personal injury attorneys. Call now to get the claims process started before time constraints stop you from pursuing justice.
Client-First Approach
Above all else, our clients come first. We go above and beyond to obtain the highest level of compensation possible.
Meet Our Attorneys
Multi-Focus Law Firm
Adamson Ahdoot has successfully executed a plethora of personal injury cases.
Cases We Handle
Get in touch with our firm
Our team can better advise you on your legal options once we receive any available evidence about the incident.
Take Action Now