Two Killed by Driver in Hit-And-Run While Fleeing Police
Do I have a claim if I've been hit by a hit-and-run driver?
Hiring an experienced car accident attorney from the outset can dramatically improve your odds of earning compensation in a hit-and-run accident. They understand the tactics that insurance companies use to minimize claims and how to overcome common barriers, such as proving fault. They can also get compensation in one of five ways: proving fault, collision coverage, negligent driver insurance, MedPay, and an uninsured motorist claim.
Victims minding their business
A scene out of a fiction movie took place on Tuesday, August 2. Or, rather, a horror film. Two homeless people were killed by a hit-and-run driver who was trying to escape from the police.
The tragic event resulted from a call for help to local authorities on Tuesday evening. Around 11:30 p.m., police responded to a domestic violence complaint on Figueroa Street. According to Tony Im, spokesperson for the Los Angeles Police Department, officers didn't find evidence of physical abuse and left. However, they received another emergency call at the same location around 12:40 p.m. and were forced to return.
When the squad car arrived again, the suspect fled in his vehicle. According to the information gathered, the officers did not pursue the driver, but tracked the area.
The suspect's vehicle appeared to have crashed into tents at West 52nd Place and South Flower Street, killing two individuals inside.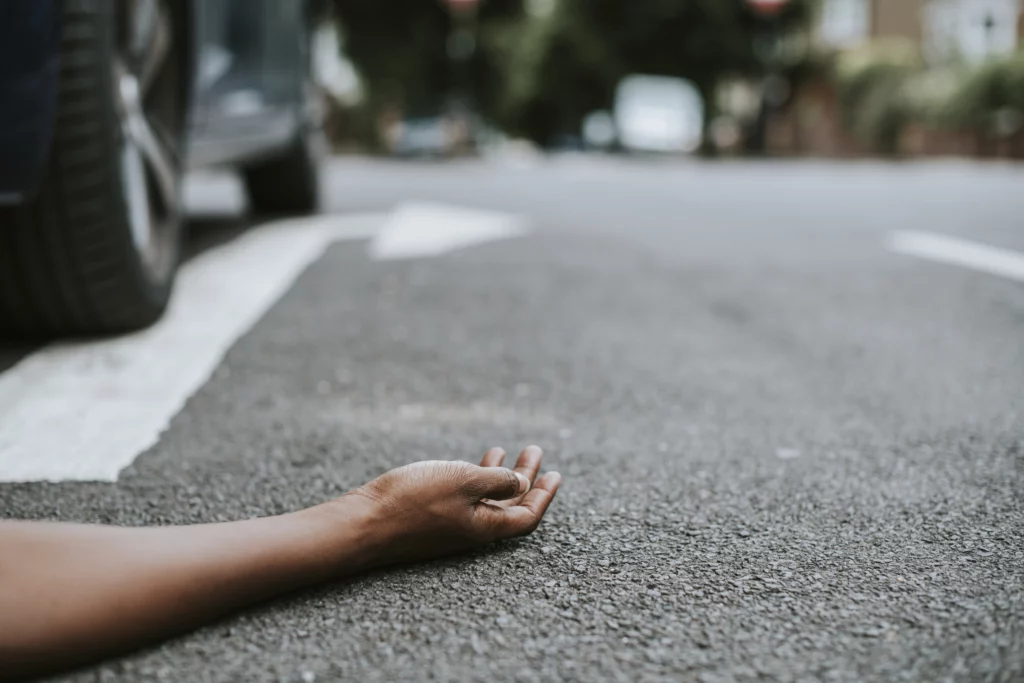 An LAPD spokesperson confirmed that both victims were living in a street homeless encampment. "These poor victims are really just minding their own business, you know? At home, basically in their tents. One's asleep and one's just resting," the officer said.
Bystanders who witnessed the scene stated that the accident occurred after he hit the corner. "His car launched somewhat airborne and when his car comes back down and lands in the street, he appears to lose control," police explained.
Despite the attempted hit-and-run and subsequent accident, police do not believe the driver knew the deceased. The suspect, who has been hospitalized since Tuesday, suffered only minor injuries.
Two people killed in South L.A. by driver fleeing police, LAPD says https://t.co/MbeEjVZoUt

— Unscrambled (@borowest) August 3, 2022
The defendant faces felony involuntary manslaughter and possible murder charges.
We Can Help!
Hit-and-run cases are becoming a major headache for the state of California in 2022. Although steps are being taken to track down the perpetrators of these accidents, such as the new Yellow Alert law, it is important to bring those responsible to justice.
If you or a loved one has suffered a devastating injury, wrongful death, or significant financial damages as a result of a hit-and-run, contact the professionals at Adamson Ahdoot today. With more than 100 years of combined legal experience, our attorneys guarantee you the financial compensation and peace of mind you need. Contact us or call (800) 310-1606 if you are interested in learning more about your case. Schedule a free initial consultation today!
Client-First Approach
Above all else, our clients come first. We go above and beyond to obtain the highest level of compensation possible.
Meet Our Attorneys
Multi-Focus Law Firm
Adamson Ahdoot has successfully executed a plethora of personal injury cases.
Cases We Handle
Get in touch with our firm
Our team can better advise you on your legal options once we receive any available evidence about the incident.
Take Action Now