South LA Outreach Day
Come rain or shine, the incredible Adamson Ahdoot Outreach team always comes through for their community. And so does South LA Cafe!
South LA Cafe Gets Started
In our previous post, we told you about the Black-owned coffee shop in South Central Los Angeles that has earned fantastic reviews from celebrities like Ariana Grande. South LA Cafe is a "community-driven and focused organization that provides a safe space and access to high-quality food for the local POC community."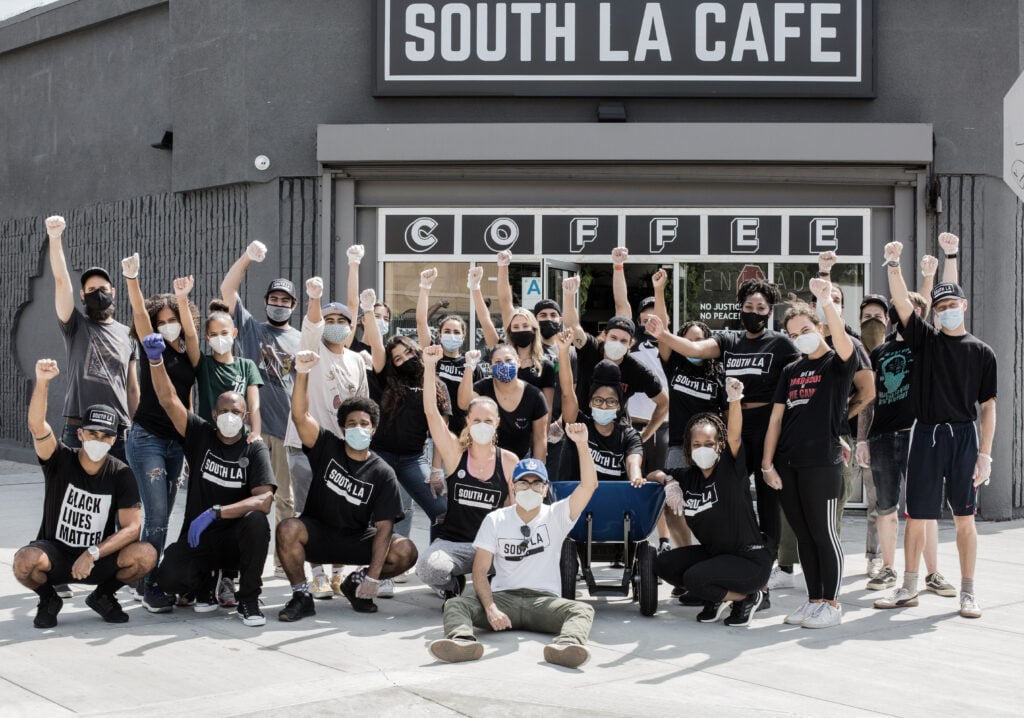 And just like Grande did, It's hard not to get behind them. The cafe focuses on "fighting racial, social, economic, and food inequity through coffee, community, and connection, providing an intersection of activism, social good, and entrepreneurship." Their good work means that Angelenos of limited means have access to nutritious meals. It also helps reduce the already catastrophic problem of food insecurity. To date, they've distributed almost 100,000 meals and 35,000 grocery bags. As a result, they've bettered the lives of 168,000 neighbors.
It's no stretch to say owners Joe and Celia Ward-Wallace have a personal stake in South LA Cafe's mission. Both grew up nearby and moved close to South LA Cafe's present location almost 20 years ago. Having lived in this food desert for decades, they noticed a problem. A problem they decided to try and fix. They started their cafe because they "wanted fresh, affordable, and healthy food options for ourselves and our neighbors."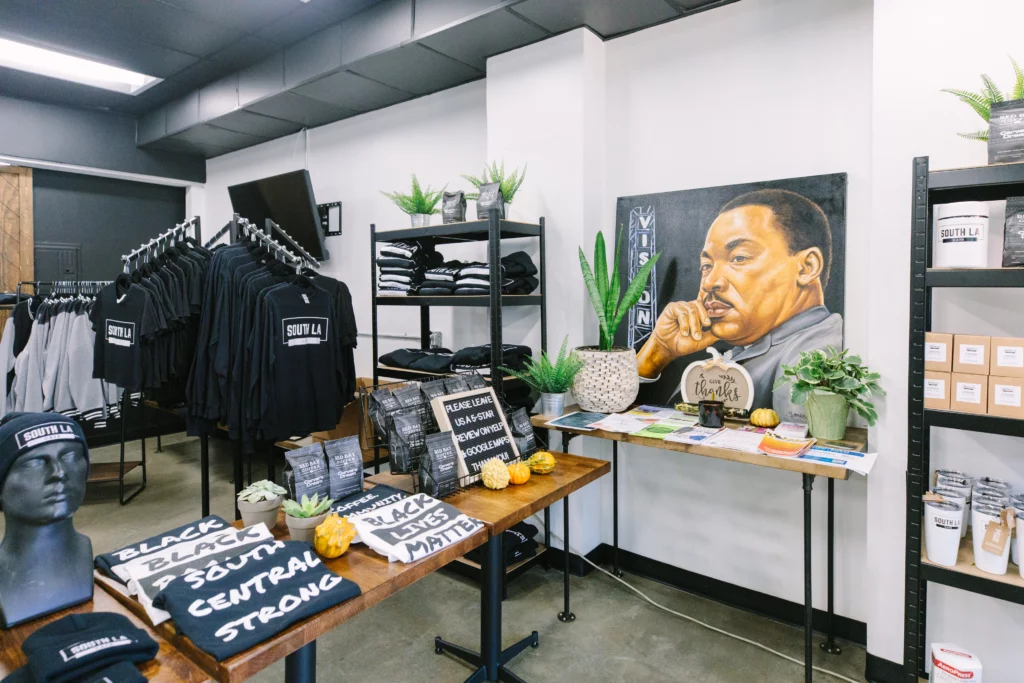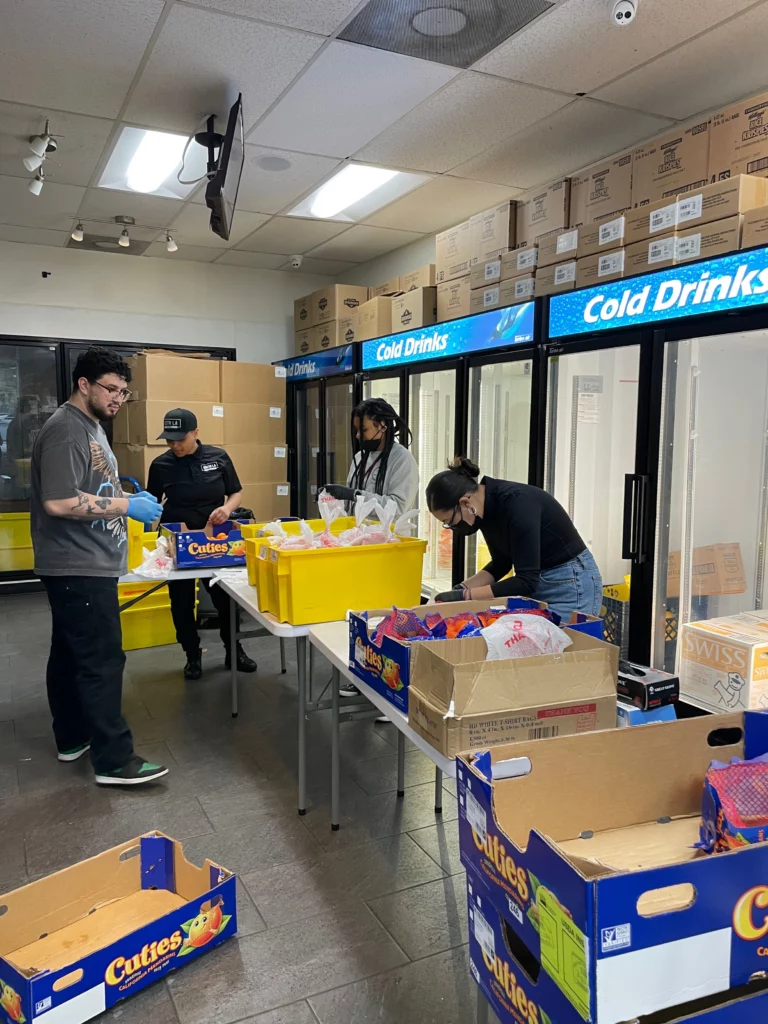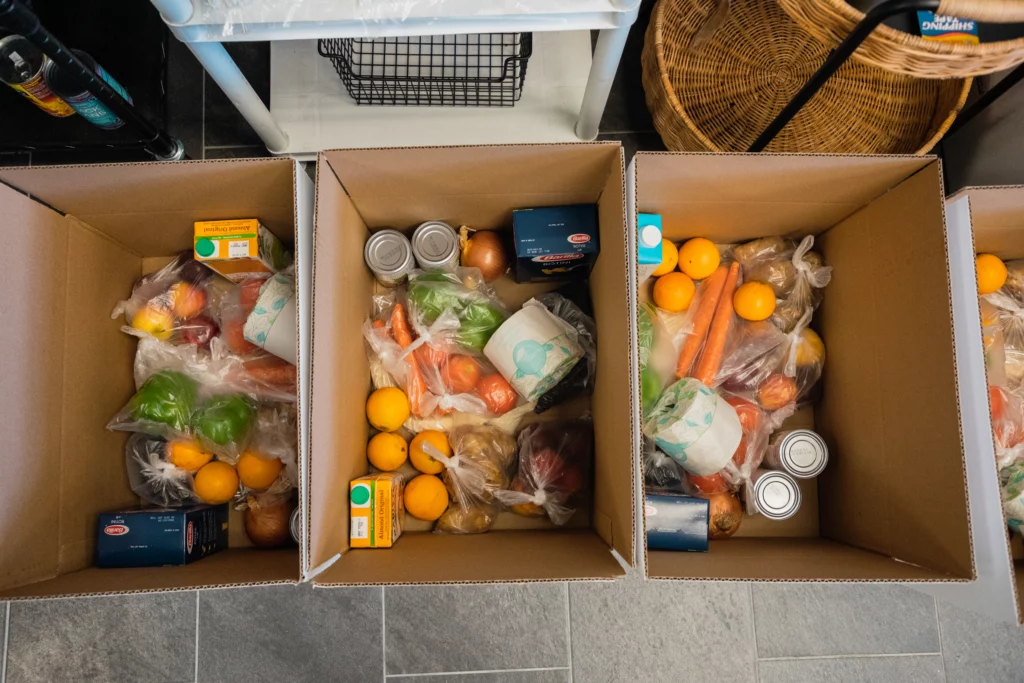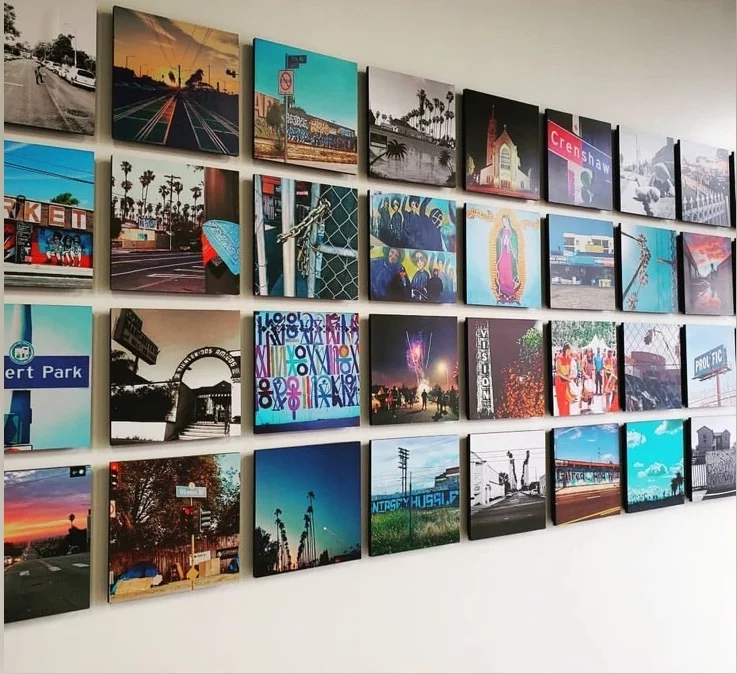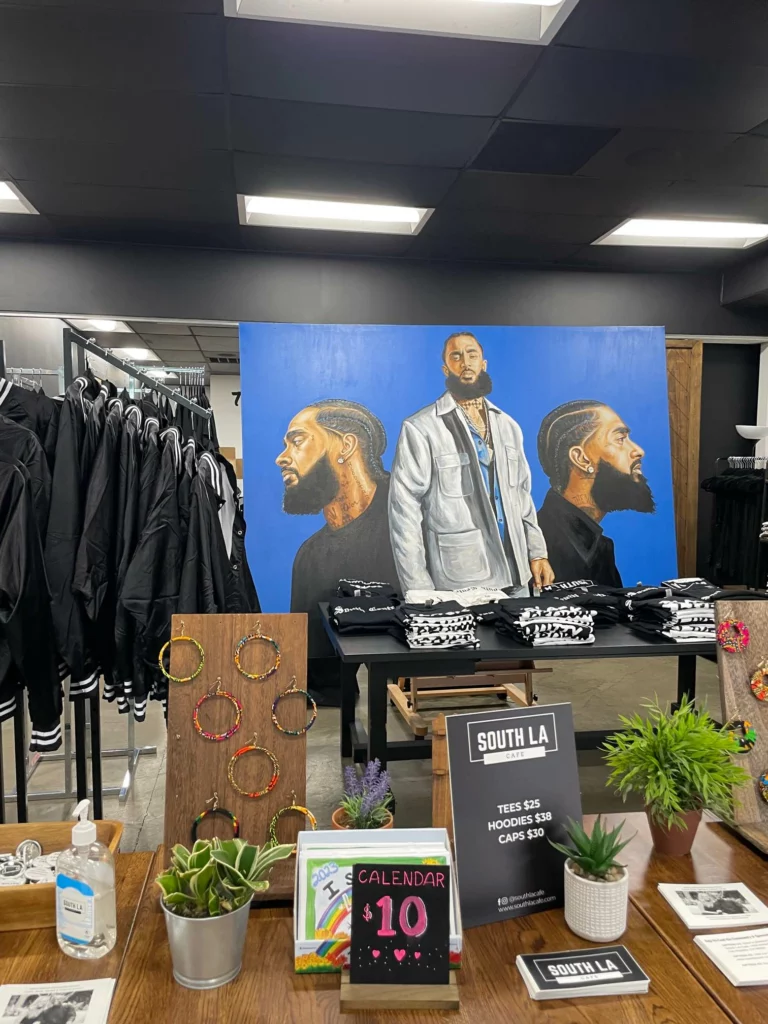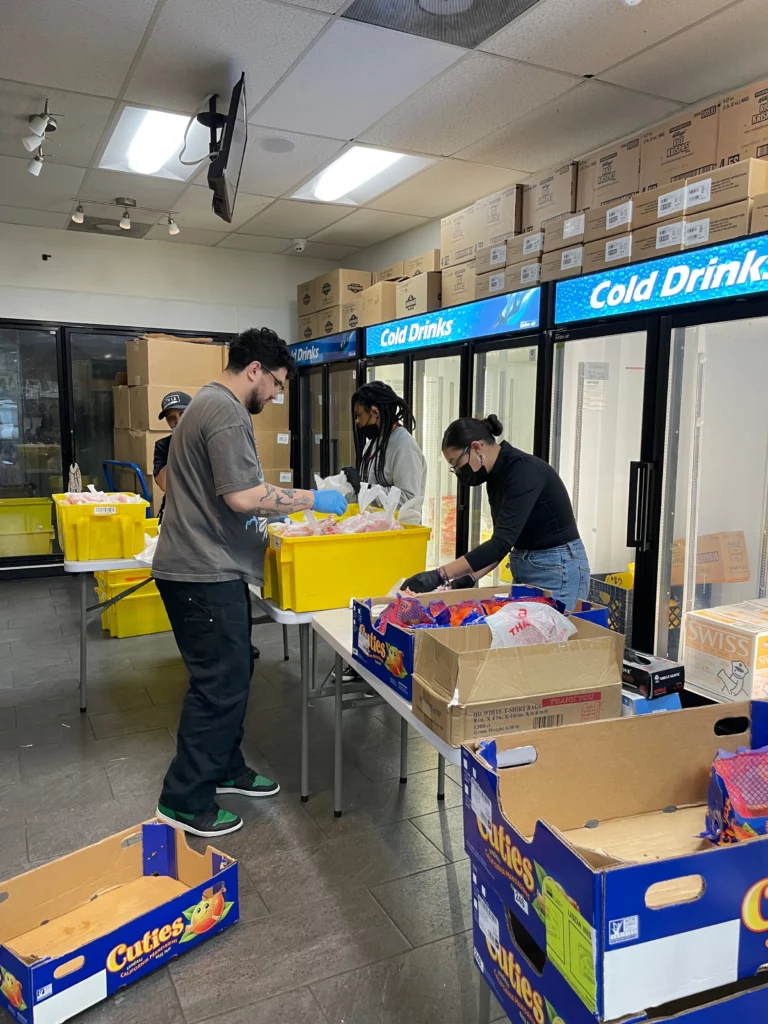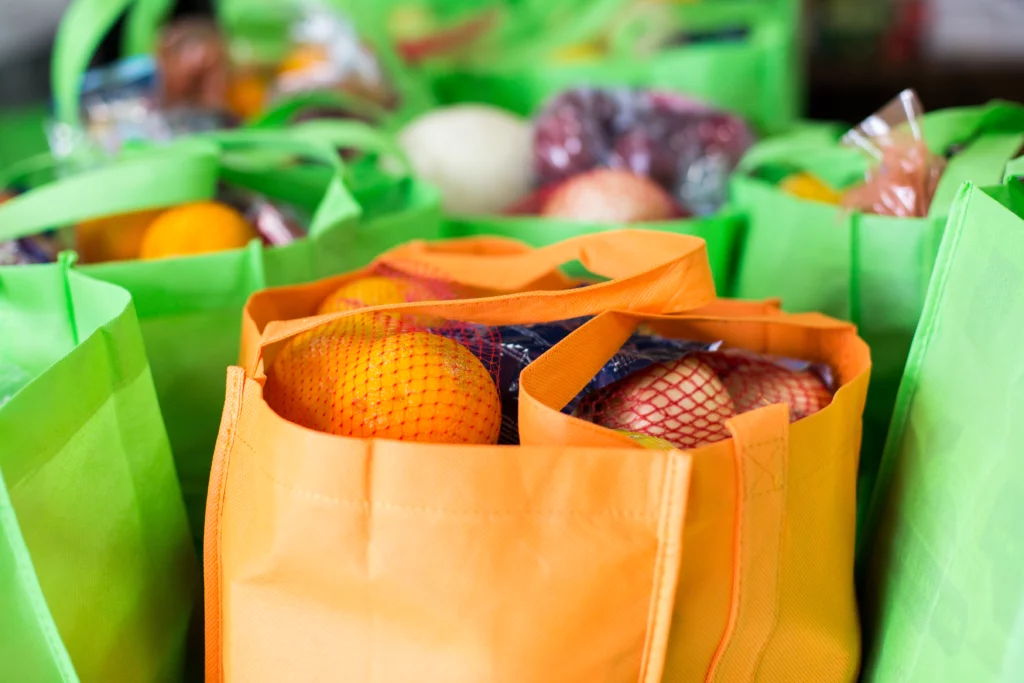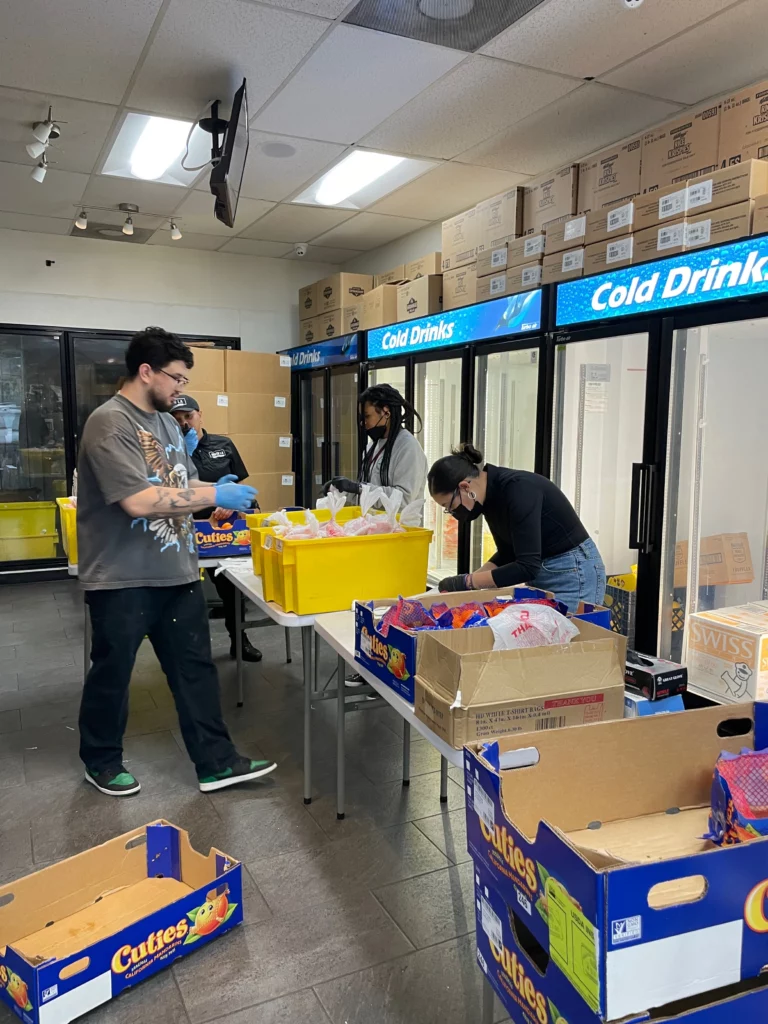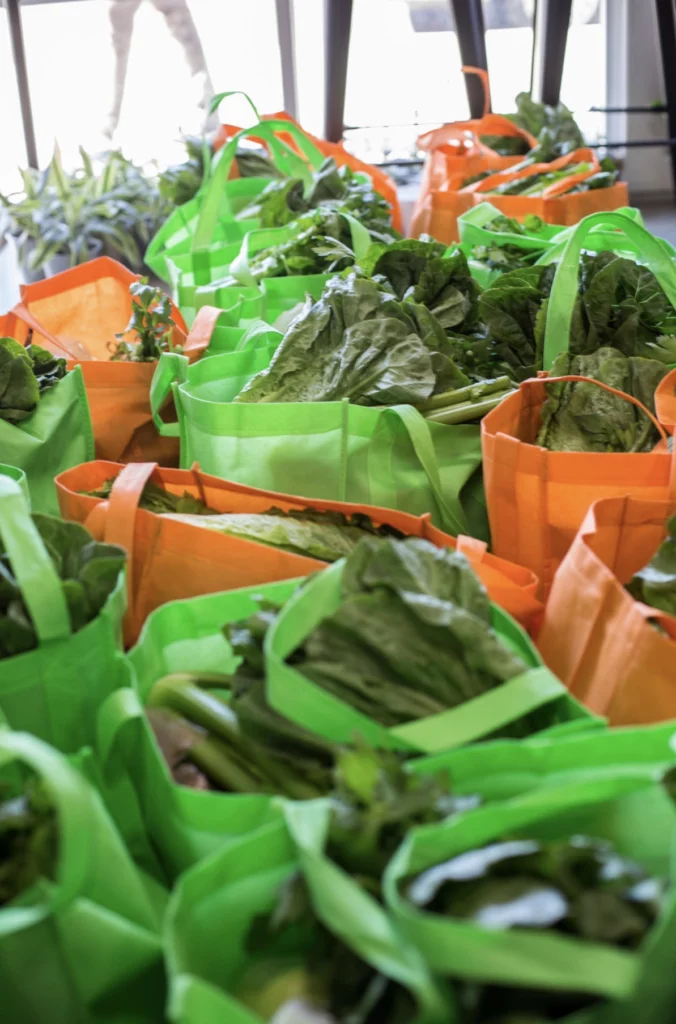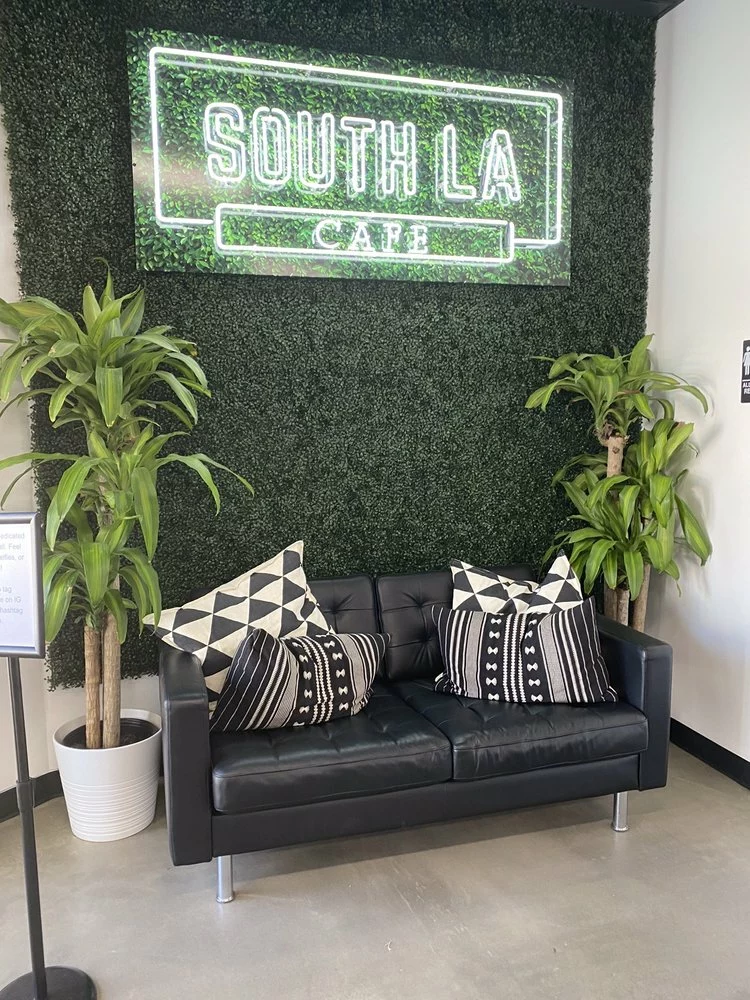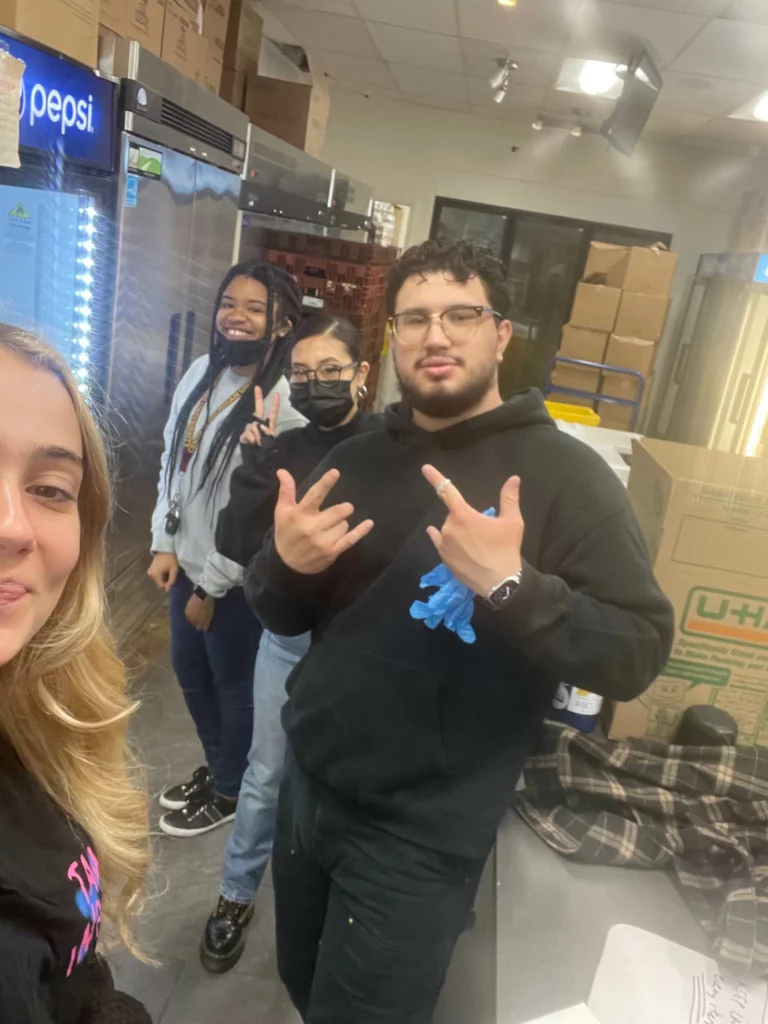 Rain Doesn't Stop the Show
Therefore, it was easy for the Adamson Ahdoot Outreach team to want to get involved. They partnered with the cafe for its February outreach event or South LA Outreach Day. South LA Outreach Day took place on Saturday, February 25, and despite the wet weather, no one could rain on their moods.
"Saturday was cold & rainy, and although it was difficult getting out of bed, I'm glad I did volunteer at South Cafe LA. Volunteering was FUN – We assisted a Staff member with packaging food to distribute to those in need in the community. Zoe & Abi were on Apples, Jaime on Potatoes, and I bagged up cuties," Adamson Ahdoot Attorney Nia Gamble shared.
"It's important to do events like these because they are fun & funny ways (we four discovered we are not the best at counting) to bond with Adamson Ahdoot team members while also giving back to the community. The Staff members at South Cafe LA were grateful for our help, and I was glad I got to be a part of something special Saturday afternoon."
Those that couldn't attend this past weekend, can still make an impact. South LA Cafe has an easy "sponsor a grocery box" option. You can also donate funds if that works best.
For coffee that makes a difference, community, and connection, go to South LA Cafe!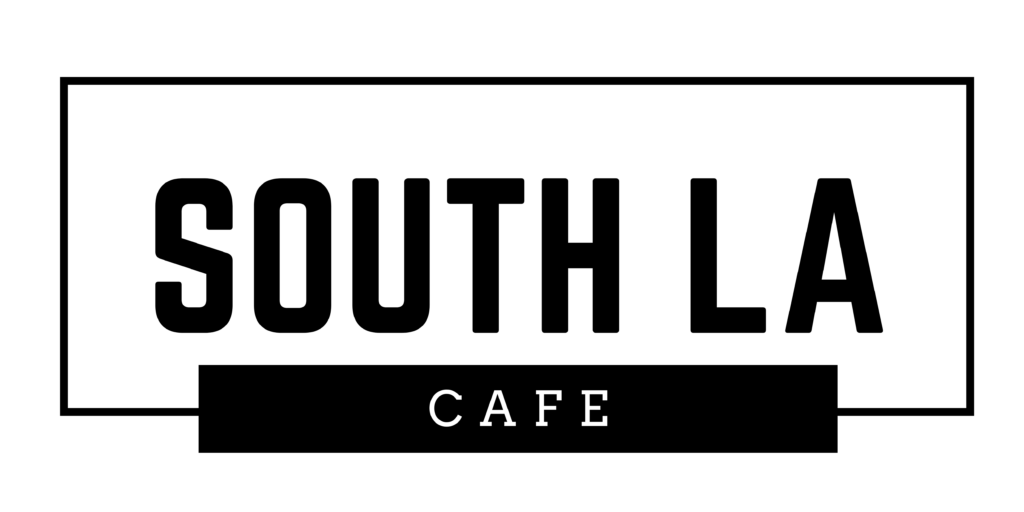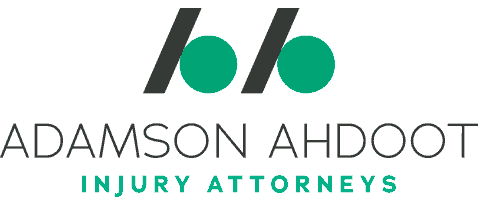 Client-First Approach
Above all else, our clients come first. We go above and beyond to obtain the highest level of compensation possible.
Meet Our Attorneys
Multi-Focus Law Firm
Adamsom Ahdoot has successfully executed a plethora of personal injury cases.
Cases We Handle
Get in touch with our firm
Our team can better advise you on your legal options once we receive any available evidence about the incident.
Take Action Now