Rape in Women's Prisons, Airplane Sexual Assault, and a $100 Million Lawsuit for Police Brutality
California's June News Round-Up Features Police Negligence, Dog Bites, and Child Sexual Abuse Cases
The end of spring was filled with shocking news. Especially on the personal injury front. The case that took the world's breath away was that of the Titan submersible. The experimental vessel with five people on board had a dramatic ending: it imploded and caused the death of all its passengers. Although this news was overwhelming for the entire nation, there are other personal injury accidents in California during June 2023.
One of the cases that has most outraged Californian society has to do with police misconduct, this time, in correctional facilities. A 20-minute clip secretly released by an inmate compiles the last six years of negligence, highlighting the vulnerabilities faced by convicts in prison: stabbings, violent fights, or giving birth in corridors.
Police negligence is also present, as usual, on the streets of California. Specifically, for the illegal use of guns against its citizens. This is the case of a sergeant and six Los Angeles officers who violated department policy in a fatal shooting in 2022, and who are now the subject of an internal investigation.
Regarding sexual abuse, it is the Catholic Church in California that is now in the media spotlight. The religious institution is facing more than 3,000 allegations of child sexual abuse during the 60s, 70s, and 80s.
On the other hand, a report just confirmed that more than 8,000 pedestrians lost their lives due to traffic accidents in 2022.
California Personal Injury News Highlights for June 2023
In this blog post, we'll share California's latest news with you. As we mentioned, there are multiple cases involving police misconduct and sexual abuse. But not only that, this month we feature more news than usual related to dog bites and elder abuse. And, of course, we report on the most prominent cases related to premises and product liability, as we will see in the first sections.
If at any time you are identified or have experienced a similar situation, do not hesitate to seek legal assistance.

Ten Infants Killed by Newborn Loungers and Contamination Risk in Marie Callender's Beef Shepherd's Pie
Practice Area: Product Liability
As is often the case, the most prominent defective product news stories involve children. The most striking is the nearly $9 million lawsuit filed against Johnson & Johnson. The defendants accuse the U.S. multinational of selling a baby powder that causes cancer.
Among the most devastating cases is the recall of the Boppy Newborn Lounger. According to the U.S. Consumer Product Safety Commission, there are a total of ten infant deaths related to the use of these loungers.
And, although it has not caused any fatalities, "Baby Shark" bath toys have also been recalled. The problem? Dozens of reports corroborate that the product has caused injuries such as lacerations or puncture wounds to several children.
On the food consumption front, Johnsonville and Marie Callender's have had to recall 40,000 sausages and three million beef pies for risk of contamination.
Other public cases related to product liability focused on the automotive world include:
Jeep recalls nearly 355,000 Grand Cherokee for potential rear spring failures.
Honda's revision of 1.2 million vehicles due to rear camera problems.
Jaguar's I-Pace electric vehicle battery fire risk.
Ford's 125,000 cars threatened to catch fire due to engine problems.
$63 Million Verdict Against Chevron and Blindness Lawsuit for Los Angeles Angels
Practice Area: Premises Liability
The Los Angeles Angels baseball team and former player Juan Lagares just received a personal injury lawsuit from a fan. The civil action alleges that the victim, David Mermelstein, was watching a game last season when Lagares threw a baseball "randomly at high velocity" into the stands. The object struck Mermelstein's left eye, "crushing it" and blinding him. It is reminiscent of a young Angels fan being similarly struck in 2019.
In the realm of premises liability, oil giant Chevron was just found guilty of withholding information that endangered the life of citizen Kevin Wright. Chevron concealed a toxic chemical well on land purchased by Wright, who then built a residence on it. The victim was diagnosed with blood cancer years later and has just won a $63 million lawsuit.
Finally, California lawmakers are proposing to prevent more cases like Cristian Navarro's in schools. The 15-year-old died of a heat stroke after his coach negligently failed to give him water or cool him down. Now, a new bill would require all schools to have policies and measures in place to combat and prevent heat-related problems.
Two Violent Dog Attacks Cause Serious Injuries to Minors
Practice Area: Dog Bites
In terms of personal injuries that occur in public or private spaces due to animal attacks, this month we have seen some cases that have left significant sequelae in several victims. While the latest reports show how dangerous it is to work as a mailman or package deliverer due to the constant dog attacks, new cases of aggression by these animals have come to light.
Specifically, two cases involving minors. In the first, a woman was accused of negligence after her dangerous pit bulldog mauled two people. The victims, a child, and an adult, were hospitalized with serious injuries. Meanwhile, an Orange County woman has been convicted of multiple felonies after her vicious dog attacked a child. Jessica Lynn Gallegosparrilla is being held on charges of mutilation, child abuse, and assault with a deadly weapon.
In addition, a verdict was just announced regarding an injury accident that occurred at a Los Angeles animal shelter in 2019. At the time, a volunteer with Los Angeles Animal Services (LAAS) was attacked by a dog at the facility. During a workday, a German shepherd violently bit the volunteer on the arm. The aftermath was horrific, nearly costing her a limb. The victim is now seeking nearly $7 million in damages.
Passengers Sexually Assaulted, a Teacher Accused of Abuse, and Rape in Women's Prisons
Practice Area: Sexual Abuse or Harassment
As we've already seen, many of the injury cases reported in California during June 2023 have children as the primary victims. And, unfortunately, the same is true of the latest sexual abuse news. Fortunately, many of the prosecutions end with justice punishing the perpetrators. As in the case of a Bay Area man who was just sentenced to ten years in federal prison for distributing a film of himself sexually abusing a child while on vacation in Spain.
Two other scandalous cases took place in schools. In the first, a Redlands AYSO soccer coach was just convicted of having sex with a 14-year-old boy. In the second, a high school teacher was arrested for sexually abusing two girls and possessing child pornography.
While it is the cases involving minors that outrage society the most, a recent video captured by Irvine police has also shocked California residents. Authorities located and arrested a 23-year-old man after viewing surveillance footage of him sexually assaulting a woman.
A Juvenile and a Woman with a Baby Were Victims of Sexual Assault and Abuse on an Airplane
In May 2022, a woman on a JetBlue flight was groped by another passenger as she bent down to care for her baby. Despite the woman's public denunciation, the assailant, Jairaj Singh Dhillon, proceeded to grope another woman. Now, the offender has just been sentenced to one year of probation. The other case of sexual abuse on an American Airlines flight is a bit more sensitive. Edward Decker, 45, is charged in federal court with sexually abusing a minor in an airplane bathroom during a flight. He faces up to five years in prison.
And although he committed no crime on the premises, a doctor was arrested at San Francisco airport on suspicion of felony sexual assault. A female employee reported the April incident to authorities.
Ongoing Violations in California Women's Prisons
While police misconduct usually occurs because of abuse of power or excessive use of force, California's women's prisons have seen cases of ongoing sexual assault by correctional officers. The least violent case involves a federal correction officer who was recently convicted of sexually assaulting two female inmates. Interestingly, the warden and other prison staff had previously been accused of sexual misconduct.
But the most immoral case of all is that of Gregory Rodriguez. He was charged with 95 counts of sexual abuse at the Central California Women's Center. The crimes include rape, sodomy, battery, and sexual abuse. He could face more than 300 years in prison for 39 separate sexual assaults.
Two More Negligent Fatal Shootings Early in the Year
Practice Area: Police Misconduct
Police brutality is all too common. The number of deaths and personal injuries caused by law enforcement officers in California in June or any other month in 2023 remains extraordinarily high compared to other states. Lawsuits against officers accusing the city of Los Angeles of civil rights violations are constant. The last two cases involved excessive force and brutality, according to the victims' families. Both instances resulted in deaths at the hands of police.
One of the lawsuits, that of Keenan Anderson, was just filed against the city of Los Angeles. Anderson's family is seeking $100 million for a wrongful death that occurred earlier this year. According to the investigation, police tasered the victim six times in 42 seconds.
The other lawsuit stems from events that occurred last January. A 35-year-old man died in the living room of his home after several Los Angeles Police Department officers entered and violently opened fire. Although the victim was holding a sharp object, the family alleges that none of the officers gave verbal warnings.
New Cases of Deadly Elder Abuse & Financial Exploitation
Practice Area: Elder Abuse
In late June, a dramatic event occurred at an assisted living facility for the elderly. Two elderly residents were found shot to death at the Happy Home Care For Elderly Center. Authorities arrested the suspect in the murder, Jianchun Li. The alleged perpetrator worked as an in-house caregiver at the nursing home.
On the other hand, we heard about another type of elder abuse this month: financial exploitation. The victims, Kanne and Claudia, were 89 and 74 years old. For ten years, the elderly couple was swindled out of $500,000 by Bonnie Roadarmel. She was the supposed caretaker of their finances. Interestingly, Roadarmel is married to a former employee of the state attorney general's office. However, the defendant claims that her husband was unaware of the fraud.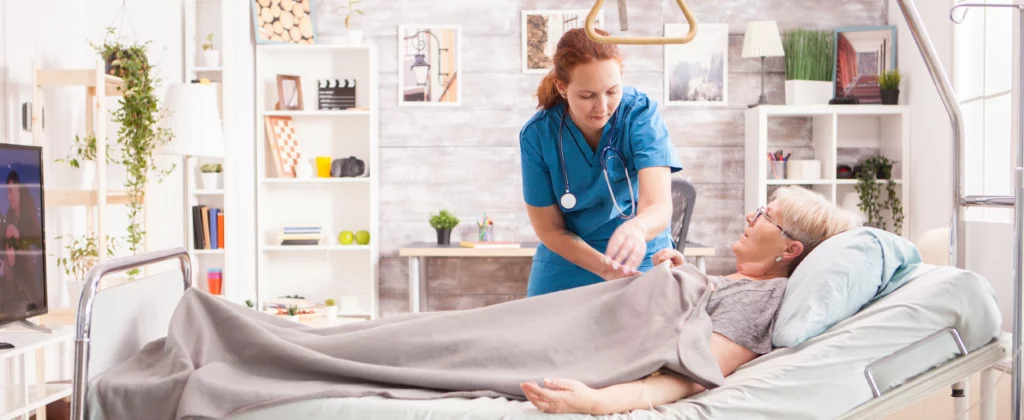 Solo Accidents Increase Due to Distractions and Speeding
Practice Area: Traffic Accidents
Although unusual, there have been dozens of single-vehicle collisions in the last 30 days that have resulted in multiple fatalities and serious injuries. The one that claimed the most lives occurred earlier this month in Sacramento. The collision killed two children and one adult and seriously injured seven other children and another adult. Although the reasons for the crash are unclear, authorities believe distracted driving was the primary cause.
Distracted driving is the cause of thousands of deaths each year. But other factors can also cause accidents on the road. In another case of a solo collision, five people were killed in a crash on the 710 Freeway. According to the California Highway Patrol, the fatal incident occurred at 4 a.m. In addition, the passengers in the car were not wearing seat belts, and it is suspected that the vehicle exceeded the speed limit. This, combined with nighttime driving, greatly increases the chances of a collision.
Speeding on the road often leads to accidents with catastrophic consequences. And in many cases, this negligence affects bystanders. As we mentioned at the beginning of this post, pedestrians are one of the most common collateral damages of traffic accidents. This is due in part to distracted driving and speeding. In fact, just this week, two men walking their dog were hit by a pedestrian because of a speeding car.
Have You Suffered a Wrongful Injury in California During June 2023? Call Us!
Being the victim of an accident that leaves you with minor or permanent injuries can have negative consequences on your physical and mental health. Not only that, but it also comes with a myriad of medical expenses to recover from the injuries. If you or someone you know has been the victim of a wrongful injury in California in June 2023, call us. We can help.
Adamson Ahdoot is one of the most reputable choices for personal injury accidents. With over 100 years of combined legal experience, our team will help you build a strong case. Our goal is to help you get the compensation you deserve for your injuries.
Call us today at (800) 310-1606 to schedule your free initial consultation. During the initial evaluation, we will discuss your legal options and explain the best strategy for you. Our bilingual team is available 24/7 to assist you.
Client-First Approach
Above all else, our clients come first. We go above and beyond to obtain the highest level of compensation possible.
Meet Our Attorneys
Multi-Focus Law Firm
Adamsom Ahdoot has successfully executed a plethora of personal injury cases.
Cases We Handle
Get in touch with our firm
Our team can better advise you on your legal options once we receive any available evidence about the incident.
Take Action Now