Top Tips for Preventing an ATV-Related Injury
If you're looking for an adventure this summer, riding an all-terrain vehicle, or ATV as they are also called may be top on your list. ATVs can be ridden by young children and adults of any age and come in different sizes to accommodate almost any age group. As much fun as riding an ATV can be, it's important to keep in mind, it is a powerful vehicle that can cause serious injury and death if precautions aren't taken.
The Consumer Product Safety Commission (CPSC) reports that approximately 550 people tragically die every year in ATV accidents nationwide. Although numbers varied over the years, data clearly shows children under the age of 16 are at high risk for an ATV-related injury or worse, death. Tragically, more than 21% of the deaths associated with ATVs were children aged 16 years or younger.
From 2016 to 2018 more than 45% of off-highway vehicle deaths (OHV) occurred in 10 states. According to the agency's data, California ranked number 5 with 101 OHV-related fatalities over the course of those two years.
In 2015, there were more than 97,000 injuries suffered as a result of riding all-terrain vehicles like side-by-sides and sport ATVs, reports the CPSC. Data also shows many of the injuries suffered were fractures and bruises (contusions).
As we head into the summer months when an ATV accident is more likely to happen, the CPSC is hoping to reduce the number of injuries and deaths by offering simple safety tips:
Get ATV or OHV training from a skilled instructor
Every passenger should have a seat – don't ride with more passengers than what an ATV is designed for
Don't drink and drive when riding an ATV
Wear a helmet and other protective gear like goggles, boots, and long pants
Never ride on public roads unless it's permitted
Riders under the age of 16 should drive age-appropriate models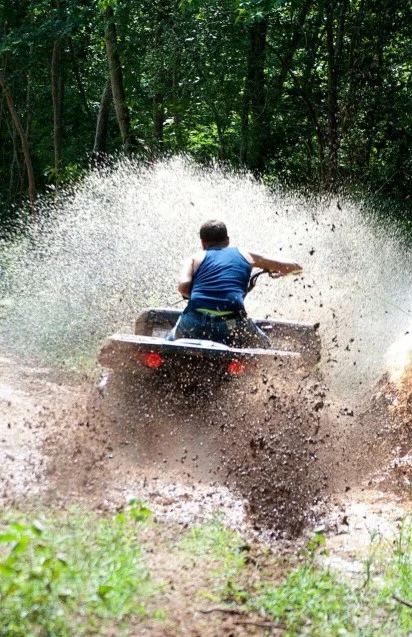 Take Legal Action for Injuries Caused by the Actions of Others
You may take extra measures to be safe when riding an ATV or OHV, but that doesn't mean other people do too. If you or a loved one were injured in an ATV accident, you shouldn't have to suffer because of someone else's careless actions. Sometimes OHV accidents happen because of design flaws or defective auto parts. In this situation, you may be able to place fault on the vehicle manufacturer.
No matter how your accident happened – careless driver or defective auto part – your injury was caused through no fault of your own. Seek legal recourse today by reaching out to a skilled ATV accident attorney at Adamson Ahdoot LLP.
Our legal team can prove you deserve compensation for the expenses related to an ATV injury. For years throughout the Los Angeles area, we have won millions for our clients and are ready to take on legal opposition, so you can get help to move forward.
Submit a contact form today to set up a time to talk to a member of our legal team. The first consultation is free, and we'll take your case on a no-win, no-fee basis. Let us help you get the help you need.
Client-First Approach
Above all else, our clients come first. We go above and beyond to obtain the highest level of compensation possible.
Meet Our Attorneys
Multi-Focus Law Firm
Adamson Ahdoot has successfully executed a plethora of personal injury cases.
Cases We Handle
Get in touch with our firm
Our team can better advise you on your legal options once we receive any available evidence about the incident.
Take Action Now