Bill prioritizing pedestrian and cyclist safety gains steam
The bill introduced by State Senator Anthony J. Portantino hopes to combat the rise of traffic fatalities in California.
A bill requiring California cities to start taking concrete steps to prioritize pedestrian and cyclist safety passed the State Senate Governance and Finance Committee yesterday.
Bill SB 932, a measure introduced by State Senator Anthony J. Portantino (D-Pasadena), comes after recent data from the National Highway Traffic Safety Administration documents a nearly 20% increase in traffic fatalities in the first six months of 2021. If passed, the bill would require California cities and counties to "include a map of the high injury network in its General Plan and would further require a county or city to identify and prioritize safety improvements that would address serious and injurious traffic collisions."
A good step for improved street safety. Thank you @CalBike @ActiveSGV @streetsforall & growing coalition behind this effort. https://t.co/FbSqhGCQFr

— Anthony Portantino (@Portantino) March 17, 2022
The bill's language claims that although California is part of a "national trend" to create safer streets, many cities take no care to record data efficiently, and as a result, don't know how to combat the rising traffic violence, deaths caused by accidents, serious injuries to pedestrians, cyclists, and other human-powered-transit. Even worse, some cities that have already identified high-risk danger streets and corridors, have implemented no plan to address the problem. While some cities that have plans can be commended for passing them, but not for not actually implementing them.
Cities and counties that implement these changes and see the desired drop off in traffic accidents and fatalities involving pedestrians and bicyclists, will be incentivized, however. SB 932 will create an annual grant program to award funding to cities and counties that implement timely and effective short-term efforts to mitigate bicycle, pedestrian, and other human-powered transportation injuries and fatalities.
"It's great to see this important bill continue to move forward," Streets For All Founder Michael Schneider said. "We are in a climate crisis and especially with gas prices so high, it's critical that cities prioritize safe, multi-modal streets for all modes of transportation."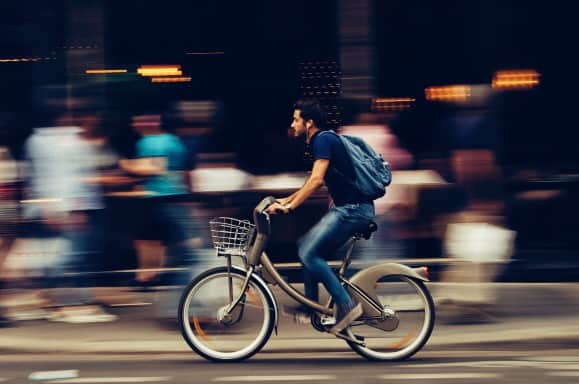 A cyclist himself in a traffic-heavy area of Pasadena, Portantino claims it has been an enormous benefit to him as a policymaker to have a direct link into the biking community to address their concerns and learn which areas of street safety might be lacking in his district. "Every day I'm on my bike, I learn more about the communities I represent and the areas of good bike safety and those that are not," Portantino said. "In fact, the intersection directly in front of my house is one of the most dangerous I traverse."
Having been clipped by a car while on his bike just recently, Portantino knows all too well just how dangerous the roads can be and spoke about SB 932's benefits. "We have to take bold steps. SB 932 is an effective way to mitigate injuries and fatalities and will yield positive change for our communities."
If you or a loved one has been injured as a cyclist or pedestrian, a competent car accident attorney can help maximize your personal injury claim and get you the relief you deserve. Contact the personal injury attorneys at Adamson Ahdoot LLP for more information and guidance with your claim.
Client-First Approach
Above all else, our clients come first. We go above and beyond to obtain the highest level of compensation possible.
Meet Our Attorneys
Multi-Focus Law Firm
Adamson Ahdoot has successfully executed a plethora of personal injury cases.
Cases We Handle
Get in touch with our firm
Our team can better advise you on your legal options once we receive any available evidence about the incident.
Take Action Now