A Guide to Slip-and-Fall Knee Injury Settlements and Claims
Though most slips and falls are harmless, some may lead to life-changing trauma. Certain knee injuries can be painful and debilitating, leaving victims unable to go to work and putting their livelihoods at stake. Thankfully, victims are entitled to compensation if the incident is caused by another person's negligence. They can file for a slip-and-fall knee injury settlement to ensure their losses are covered.
If you or anyone you know has suffered from a slip-and-fall incident, here's how you can determine the average settlement for slip-and-fall knee injuries.
The Average Settlement For Slip And Fall Knee Injuries
The average settlement for slip-and-fall knee injuries in California ranges from $10,000 to $50,000.
But the amount of these payouts depends on several factors, like injury type, medical expenses, and the possibility of long-term care.
Furthermore, three other elements may determine the value of a slip-and-fall knee personal injury case.
Nature And Severity of The Injury
People who slip and fall may sustain various knee-related injuries–from something as simple as a muscle strain to a fractured kneecap. The overall severity of the injury determines the value of your claim.
Fractures are much more expensive to treat compared to minor injuries that involve soft tissues. Additionally, insurance providers give more weight to traumas that require physician treatment.
Another important factor to consider is long-term care. Certain accidents leave people severely injured and needing long-term care like rehab therapy.
Suppose your physician requires you to undergo therapy, which can last for months. In that case, the overall value of your claim will significantly increase.
When filing a settlement claim, we suggest compiling your medical files, including your doctor's formal diagnosis and prognosis.
Estimated Damages
Knowing the extent of damages caused by a slip-and-fall knee injury is challenging. But typically, you can file a settlement for two kinds of damages–compensatory and punitive.
Compensatory damages refer to measurable losses like medical bills, lost wages, and any other future treatments you may need. Meanwhile, punitive damages are more subjective losses, like mental distress and loss of quality of life.
For example, if a knee injury leaves a person temporarily or permanently disabled, the at-fault party must pay for lost wages and earning ability.
Factor of Liability
The liability factor is one, if not the most important, factor when filing for a slip and fall knee injury settlement. You must prove that the other party is liable for your injuries during a trial.
Suppose you have little to no evidence to determine fault. In that case, the overall value of your claim will lessen–regardless of how severe the damages are. Most slip-and-fall knee injury cases may also consider premises liability.
For example, let's say the incident happened in a local store because of poorly maintained floors. Under those circumstances, you must prove that the grocery store was unsafe despite the owner's knowledge and that their negligence led to your injuries.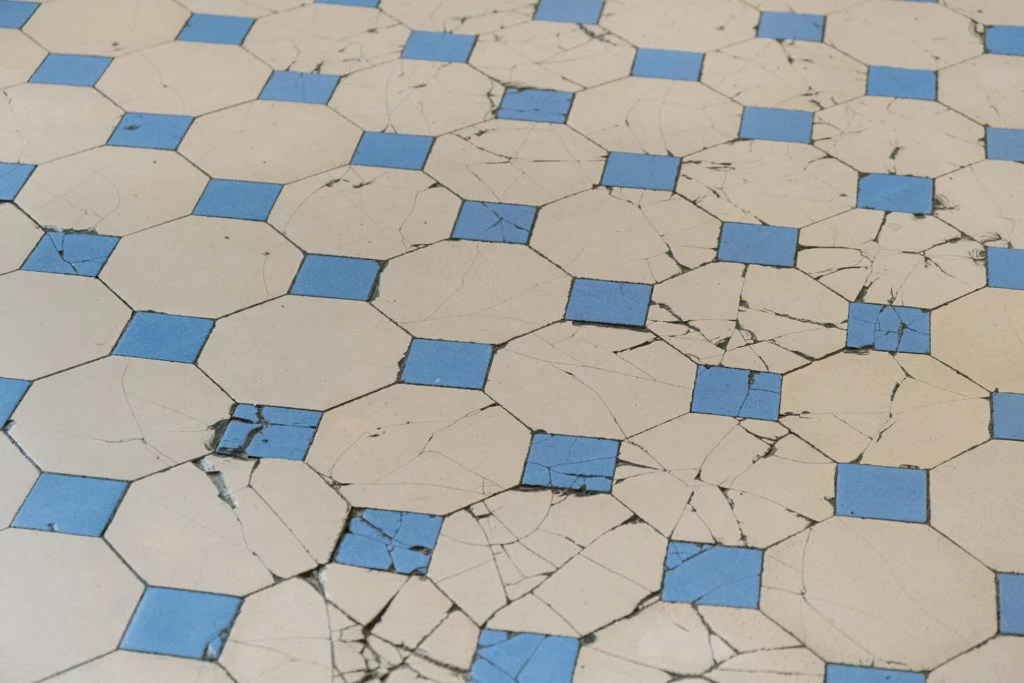 How to File For A Slip-And-Fall Knee Injury Claim
Now that you have an idea of the value of your personal injury claim, let's talk about how you can file a settlement.
Seek Immediate Medical Care
Seek immediate medical attention, so you don't injure yourself further. Remember to collect your medical bills and your formal diagnosis so that you can use them to strengthen your claim.
These documents will help you estimate your financial losses. We also suggest noting whether or not you were able to return to work after the incident.
Complete An Accident Report
Typically, businesses have procedures to follow in case of an accident within their premises.
After the incident, you need to contact a store manager or an authoritative person and ask them to file an accident report. Document the time and location of the event, and take photos of your injuries and the location.
If your injury was caused by wet floors, icy pavements, or a product spill, you should take pictures of them. We also recommend asking for the store manager's contact details for future reference.
Find An Excellent Lawyer
One of the best ways to set yourself up for success is by finding an experienced personal injury lawyer.
Aside from lessening your stress, a legal representative will help you determine whether you have a legitimate case in your hands. Additionally, they will conduct a thorough assessment to ensure you receive the compensation you deserve.
Your personal injury lawyers will also perform a background check and see if other similar cases occurred within the premises before your incident. These factors will help them solidify your claim for premises liability, so you can receive a better outcome for receiving compensation for your losses.
File A Claim Today
These incidents alone can be stressful for anyone, but the possibility of going through a rigorous legal process can only exacerbate things for victims and their families. Luckily, you can depend on the legal help of personal injury lawyers at Adamson Ahdoot.
We're a full-service civil litigation firm with over 100 years of combined legal experience handling personal injury cases. At Adamson Ahdoot, you can trust that the best lawyers will handle your case with the intimacy and attention to detail of a boutique firm, with the expertise of a larger one.
Our team is committed to putting people first. We proudly serve a diverse clientele with their car accident cases and offer free English and Spanish consultations. Call us at (800) 310-1606 today to schedule your free consultation.
Client-First Approach
Above all else, our clients come first. We go above and beyond to obtain the highest level of compensation possible.
Meet Our Attorneys
Multi-Focus Law Firm
Adamsom Ahdoot has successfully executed a plethora of personal injury cases.
Cases We Handle
Get in touch with our firm
Our team can better advise you on your legal options once we receive any available evidence about the incident.
Take Action Now