To have the best chance of getting relief and winning compensation after an accident or injury, it's important to know the elements necessary.
What are the Four Elements Required for Personal Injury Claims

California law allows victims of negligence to file a personal injury claim to recover damages. And whether you need a dog bite lawyer or a hit-and-run attorney, Adamson Ahdoot LLP has over 100 years of combined legal experience ready to guide you from the moment you file your claim till the moment you receive your settlement.

However, to have a viable case, you must be able to prove these necessary pieces or four distinct elements of your legal claim:

Duty of care: The first element you must meet is the existence of the defendant's legal duty of care, owed to you to prevent any foreseeable harm to your person. In other words, a person agrees to use reasonable care. In most cases, duty of care exists when one person in a relationship should use the same amount of reasonable care as the other involved person.

Key Question: Did the person at fault owe you a duty to exercise reasonable care?

Ex: An example of duty of care would be a driver operating a vehicle while maintaining safe driving conditions.

Another example would include a doctor's responsibility to use reasonable care while delivering a baby.

Breach of duty: The second element you must show is the defendant's breach of exercising reasonable care. You need to demonstrate how the defendant's conduct failed to uphold the level of care that a reasonable person under similar circumstances would have sustained. If the breach is severe, their actions could be considered reckless or with malice.

Key Question: Did the person at fault meet their duty of reasonable care?

Ex: A person texting and driving would most likely be liable for not acting reasonably.

A driver speeding who did not have their lights on at night would also break their duty of reasonable care.

Causation: The third element you must prove is that the defendant's breach caused your accident and injuries. This could also mean the defendant's actions contributed to the accident, loss, or injuries in question. A key point in determining causation is whether the defendant's harmful actions were foreseeable.

Key Question: Was the person at fault's failure to exercise reasonable care the actual cause of the injury.

Ex: An example of this might be a homeowner having a hazard at their home that causes someone to slip and fall.

Another example might be a car traveling at a high rate of speed on the freeway. The car's erratic driving forced another driver on the shoulder where they then hit freeway dividers.

Damages: Finally, you must establish that the defendant's negligence caused you to suffer actual monetary loss from your injuries or property damage. Essentially, there is nothing to compensate if no injury exists. Lost wages and medical expenses are some damages a plaintiff could receive from a claim.

Key Question: Were there actual damages suffered because of another's negligence?

Ex: A customer walks into a sporting goods store and wants to look at bowling balls. The bowling balls are held on an uneven table and when the customer walks by, they all fall, including two on their feet. The accident forces the customer to miss work and collects a massive hospital bill. In this case, they would most likely receive damages.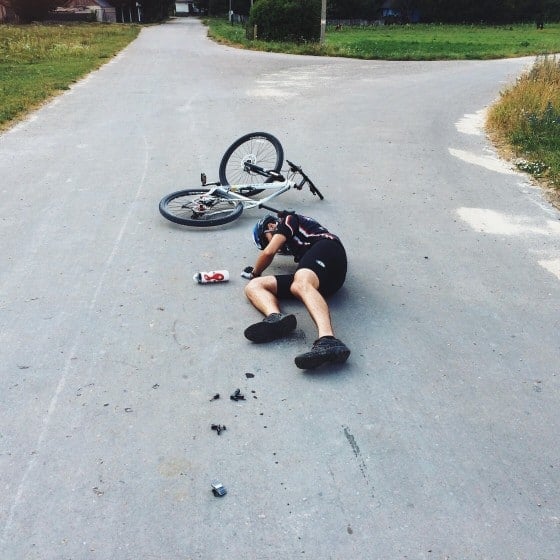 Keep in mind that these are elements that need to be met to initially file a personal injury claim. Just because you can prove all four elements doesn't automatically mean that you will be successful in obtaining a favorable result. If you're considering filing a claim, a competent personal injury attorney from Adamson Ahdoot LLP can help determine all the elements of negligence and the amount of compensation you're eligible to receive.