Women Police Officers Discriminated Against, More DUI Deaths, and $38 Million in Wrongful Deaths
California's April News Round-Up Features Police Misconduct Scandals, Premises Liability Lawsuits, Deadly DUI Accidents, and Lethal Defective Products
This month we bring you the freshest news and claims as if they were the blossoms of spring. Although the rain seems to have stopped, the personal injury caused by accidents in California seems to have hogged the limelight during the month of April 2023.
With police in the spotlight for negligent shootings, there are already more than 40 cases investigated by the California Department of Justice since 2021. And, in the absence of a response from the authorities, communities are demanding justice. In addition, Californians are complaining that the police are also failing to ensure the safety of citizens. In fact, this month there have been dozens of stabbings in the Los Angeles subway.
As the official Distracted Driving Awareness month, April has not brought much good news. Indeed, it has been a busy month on the roads. Not only has a report been released announcing more than 1,000 injuries from police chases since 2018, but dozens of automotive issues have also been reported.
First, Michelin has recalled half a million trucks for lack of traction in their tires. Second, companies like Jeep, Ram, and Chevy have had to recall thousands of their vehicles for technical problems. In fact, Chevy has advised its drivers to park their trucks on the street due to fire risk.
And, naturally, Tesla has gotten itself into another mess. This time, because of its workers. In a serious case of privacy violation, Tesla workers have been sharing images and videos of vehicles in internal chats for the past few years.
California Personal Injury News Highlights for April 2023
In this blog post, we'll share California's latest news with you. Among police cases this month, we have several issues: from the discrimination faced by female police officers to the cover-up of evidence by several officers and supervisors. In terms of traffic accidents, hit-and-runs involving drunk and drugged drivers continue to be a problem on the streets. Also striking is the large number of injuries caused by shootings this month. However, wrongful death lawsuits from the Los Angeles utility company and a possible large medical malpractice lawsuit to a detox center are some of the most popular news stories.
If at any time you are identified or have experienced a similar situation, do not hesitate to ask for legal help.

Overdose Deaths and Public Sector Lawsuits
Practice Area: Premises Liability
It is common to see how some facilities are involved in small negligence that results in an injury claim. But, what is really surprising is to see how healthcare centers or medical experts with extensive experience in the sector end up making big mistakes that lead to the death of people. In particular, we are talking about two cases of negligence that ended the lives of two teenagers. Both died from overdoses in totally different situations.
The most shocking accident involved Frankie Taylor, who overdosed at a drug rehabilitation center in Anaheim. The family of the 19-year-old is now preparing to file a lawsuit against Lighthouse Treatment Center for wrongful death. Since 2014, the center has been implicated in two other drug-related deaths.
Health Facilities and Doctors are in the Spotlight for Overdoses
In addition, a former Santa Rosa doctor has already been sentenced to more than two years in prison. According to the sentence, Thomas Keller is guilty of prescribing dangerous substances to a 17-year-old patient without "legitimate medical necessity," causing a fatal overdose.
News about injury cases on California premises also has the public sector on the front page. On the one hand, we have a SoCal teen who lost his leg after suffering an injury while wrestling in high school. On the other hand, we have a case that has made national headlines: the case of a teacher who was shot by a 6-year-old student. The educator is claiming $40 million in damages from school officials. She alleges gross negligence for ignoring multiple warnings prior to the accident.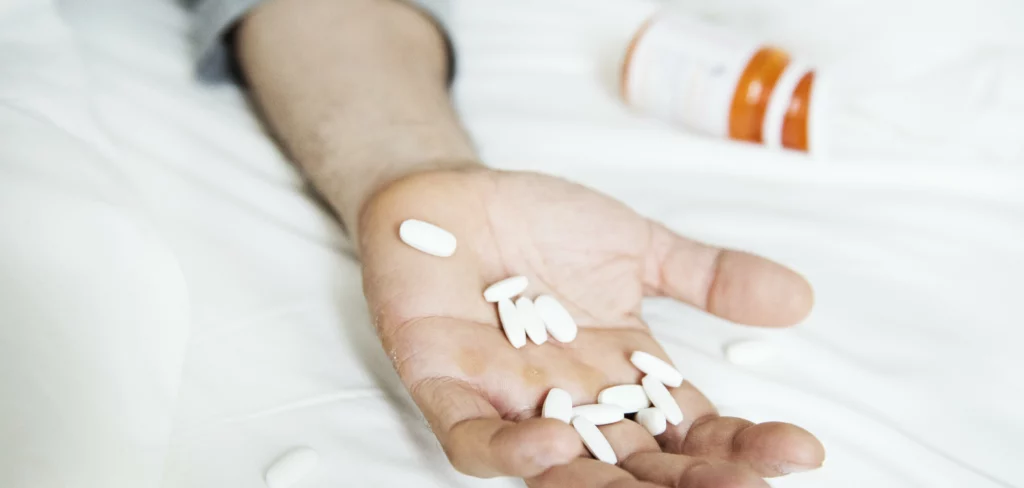 April was Full of Shootings
Practice Area: Personal Injury
Although the following happenings could be placed in other areas, in April they deserved their own category. The reason? The number of injuries and fatalities from shootings. Although the probability of death by firearm is lower than the national average, the number of personal injury incidents and gun fatalities in California in April 2023 is shocking. In the first weekend of the month alone, there were 5 fatal shootings that left 6 dead.
In fact, the increase in shootings has skyrocketed so much that police are even being investigated. As a result of AB 1506, the Department of Justice has begun analyzing all fatal shootings in which the victim was unarmed. So far this year, the number of incidents stands at 11. However, since the legislation was introduced in 2021, the total stands at 40. As we will see throughout this news roundup, these are not good times for California law enforcement. Many of them are at the center of police misconduct cases.
As usual in this news blog, we also tell you about celebrities who have suffered personal injury incidents. The latest celebrity news related to lawsuits comes from Megan Thee Stallion. The rapper is awaiting the outcome of the judgment against singer Tory Lanez for shooting her in the feet in 2020.
CNBC CEO and San Bruno Teacher Reported for Sexual Misconduct
Practice Area: Sexual Assault or Abuse
In terms of sexual harassment or abuse cases, two incidents stand out above the rest. One of the most striking has been the firing of CNBC CEO Jeff Shell for alleged sexual harassment and discrimination. The victim, Hadley Gamble, works as a correspondent for the network. The journalist has filed a complaint for inappropriate conduct against Shell.
Another deplorable news item that has not had as much repercussion as the previous one is the arrest of a San Bruno teacher on suspicion of sexual abuse of young girls. According to police statements, there are indications that Jeremy Yeh committed inappropriate acts against female students between 2016 and 2019.
Admittedly, this type of news is not one of society's favorites. However, there are others related to sexual abuse that do make our day. This is the case with the new bill that California wants to include in its legislation. It would protect victims of sexual assault from potential retaliation lawsuits.
The Trend of Unlawful Behavior Among California Police
Practice Area: Police Misconduct
As mentioned above, it is another very active month for police in a negative sense. There are several cases of misconduct faced by the various police departments. The most notable is that of the Redlands police. Three high-ranking supervisors allegedly attempted to cover up evidence in a complaint filed by a female officer. She claimed that she had been sexually assaulted by her supervisor in order to be promoted in the department. Not only that, but she also alleged that her office chair had traces of semen on it. This sexual misconduct and its cover-up have led to an FBI investigation.
In Oakland, there has been another case also involving female police officers. A recent internal survey revealed that half of the female officers have experienced harassment or discrimination on the job.
Evidence Tampering and Negligence Charges
Continuing the trend of police acts that violate civil rights, incidents involving two sheriff's deputies have resulted in them facing federal charges. The Los Angeles Sheriff's Department deputies have been charged with conspiracy, deprivation of rights, and tampering with evidence. Both officers were involved in the fatal shooting in the back of 18-year-old Andres Guardado. But not only that, in 2020 they also illegally detained a young black man, causing him personal injury. Later, they falsified the incident report.
Lastly, new documents have pointed the finger of blame at the five Sacramento firefighters for an incident involving police in 2020. At the time, firefighters responded to a man's diabetic emergency. When they arrived, they were unable to administer the injection and called the police. When the officers arrived, they handcuffed him and placed him face down. This position goes against the training of paramedics. They are accused of violating policies and training.
Consistent DUI and Hit-and-run Fatalities
Practice Area: Traffic Accidents
Incidents involving drunk or drugged driving have taken a serious toll on several California families this month. In April, however, many of the victims have been pedestrians walking on the sidewalk. Interestingly, each occurrence has taken place in unpredictable areas. In fact, one of the deceased pedestrians was walking along the roadway on a rural Pittsburgh road when he was struck. Another victim struck by a drunk driver was the 11-month-old baby of a family that was walking in a quiet Orange County neighborhood.
But it's not just drunk driving accidents that are deplorable. Hit-and-runs are also despicable acts perpetrated by many irresponsible drivers. Especially when they occur in crowded areas, such as supermarkets. Specifically, one such establishment in North Hollywood was the site of such a disgraceful act. A pickup truck fatally struck a pedestrian with a shopping cart and fled.
However, sometimes the culprits of these crimes also get a taste of their own medicine. Recently, a man was involved in a fatal traffic accident in Lancaster after driving the wrong way while fleeing an earlier collision.
LA Pays $40 Million for Wrongful Death Claim
Practice Area: Product Liability
As expected, we close our monthly blog of personal injury cases in California occurring in April 2023 with products that have had negative health consequences for citizens. The most notable story involves the Los Angeles Department of Water and Power. The public utility has reached a settlement of nearly $40 million to resolve a wrongful death lawsuit. The events involved in the lawsuit stemmed from the death of a father and daughter in front of their home when they came into contact with a downed power line.
Among the companies' products that have had to be recalled or recalled this month are DeWalt or Jeep automobiles. In the former case, the U.S. Consumer Product Safety Commission warned of the risk of using its sledgehammers after receiving reports that they caused injuries. As for the automakers, the National Highway Traffic Safety Administration announced the recall of some 240,000 cars. The vehicles notified involved manufacturers such as Ram, Jeep, Chevrolet, and Nissan. They should be checked for problems related to the engine, brakes, tires, or fire hazards.
Adamson Ahdoot Provides Legal Help for Injury Cases in California
Witnessing the personal injury and death toll in California in April 2023 can be frustrating. Especially for a law firm like Adamson Ahdoot. As one of the leading personal injury options, our team always achieves the compensation our client deserves. It doesn't matter what type of accident or who the perpetrator is. We fight for people's rights.
Being unaware of rights or fear of suing is often one of the reasons people don't report. As industry experts, we understand the anguish and frustration that many victims go through. However, it is important for California citizens to know that initiating a claim is how justice is served. With over 100 years of combined legal experience, our team of attorneys can get you successful compensation.
Have You Suffered Personal Injury in California During April 2023? Call Us
If you have been involved in an accident with serious health consequences and want to hold the perpetrator responsible, we can help. Our bilingual team is available 24/7 to answer any questions you may have regarding your case. Contact our team today for a free initial consultation to learn more about your legal options. Call us today at (800) 310-1606 or, speak to one of our experts right now on our website.
Client-First Approach
Above all else, our clients come first. We go above and beyond to obtain the highest level of compensation possible.
Meet Our Attorneys
Multi-Focus Law Firm
Adamson Ahdoot has successfully executed a plethora of personal injury cases.
Cases We Handle
Get in touch with our firm
Our team can better advise you on your legal options once we receive any available evidence about the incident.
Take Action Now