Who Should Be Held Liable For Fatal California Boating Accidents?
There's a reason why California has some of the highest boating activities in the country. With sparkling ocean views and calm lakes, it's not surprising locals love going out on the water. Now that more boats are out on the coast, California boating accidents are becoming more and more common. Indeed, the state recorded 493 fatal boating accidents in 2020. This number shows a 52% jump from the 394 incidents they recorded in 2019.
Unquestionably, these incidents are unavoidable, and even the most careful boaters get injured by someone else's negligence.
In this blog, we'll discuss what you need to do if you get into California boating accidents and how lawyers can help you get the justice you deserve. 
Common Types of Boating Accidents
Boating accidents happen whenever a vessel is involved in an accident and causes harm to passengers.
According to the US Coast Guard, there are five common types of boating accidents:
Collisions with other vessels
Collision with fixed objects
Flooding
Grounding
Overboard falls
Watercraft fires and explosions
These incidents can lead to injuries ranging from whiplash to traumatic brain injuries.
What Causes Boating Accidents?
There are seven common causes of California boating accidents:
Operator Error
Like drivers, boat operators are responsible for the safety of those in their boats and those in the water. They're expected to be vigilant of their surroundings when navigating their vessel.
If they fail to operate their boat safely because of negligence, they can be held liable for the damages caused by the incident.
Inexperience
The US Coast Guard says that operator inexperience is one of the leading causes of fatal boating accidents. Most people assume that boats are easier to drive than cars. When in reality, it takes some people years to master modifying courses during emergencies.
Boating Under The Influence
Under California law, operators are not allowed to operate boats or any other marine vessels under the influence of alcohol or drugs. They can't drive motorboats or even jet skis if they have a blood alcohol content (BAC) of 0.08%.
Excessive Speed
It doesn't matter how experienced a boat operator is; they're still required to maintain a safe speed when navigating. Driving at high speeds decreases the operator's reaction time.
So if they see another boat headed their way, and they're driving needlessly fast, they'll have a much harder time controlling their boat.
Mechanical Failure
If a boat's engine fails or stops working, it could lead to a fatal boating incident. Faulty engines could cause the boat to crash into an obstacle or leave passengers stranded in the ocean. At its worse, it can even cause the vessel to catch on fire. For this reason, it's extremely important to check all engine and mechanical instruments routinely.
Weather Conditions
Boat operators are supposed to monitor weather patterns. Strong winds can make calm waters dangerous, and storms can come within minutes. Because of this, it's up to them to check the weather before going out on the water.
If the weather isn't safe for sailing, they should tell their passengers accordingly.
Waves/Wakes
Wakes are water disturbances caused by a sudden force from a boat's hull. It could cause vessels to capsize if the operator doesn't know how to maneuver through one properly.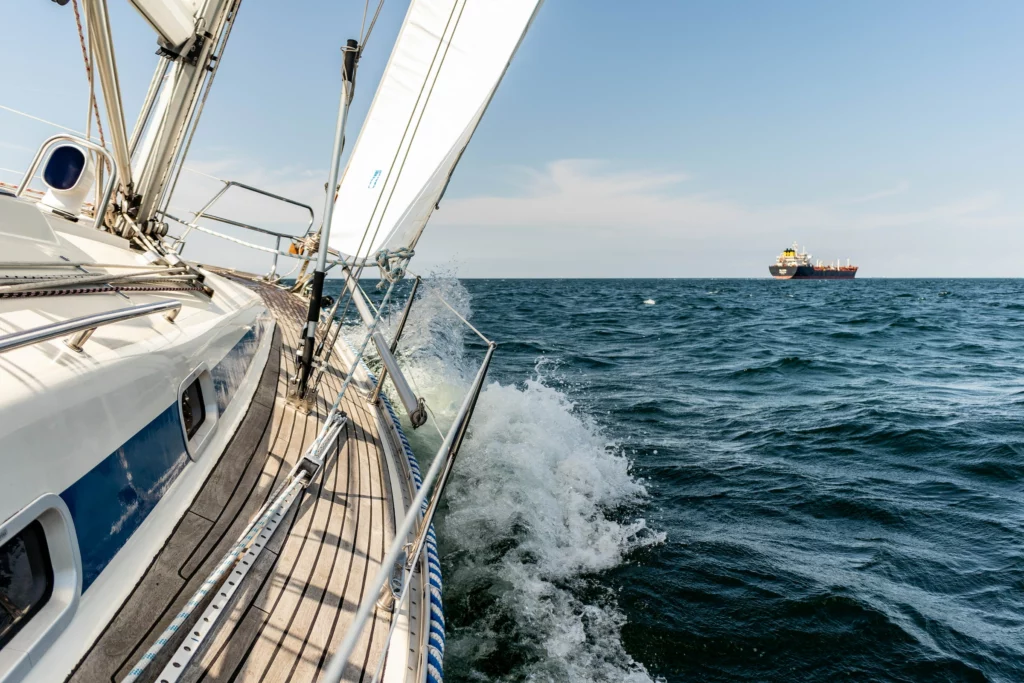 How to File A Claim For California Fatal Boating Accidents
The first thing you need to do after a fatal boating accident is to get immediate medical attention. Secondly, you need to call emergency medical services, even if you have mild injuries. If not, the at-fault party can use this against you.
Once you get the right treatment you need, you have to file a written report that can support your claims.
When is A Written Boating Accident Report Required?
Under California's law, boat owners and operators are required to report the boat accident to the California State Parks Division of Boating and Waterways (DBW) if:
The incident led to a death or disappearance
Caused injury to an individual that requires medical attention
Caused damage to a vessel or other property exceeding $500
In effect, depending on the nature of your accident, you have a specific deadline for submitting your boat accident report.
For example, if your loved one died within 24 hours of the accident, you have 48 hours to file your report to the DBW. However, if the death occurred more than 24 hours after the incident, you have 10 days to submit a report. Otherwise, you may miss the statute of limitations.
Once you're done filing a report to the DBW, you need to start determining liability.
Who Should Be Held Liable For Boat Accidents?
Depending on the cause of the accident, there are four parties you can sue for your injuries:
Boat Operator
Boat Manufacturer
Rental Company
Passengers
If your boat rental malfunctions due to a lack of maintenance and it leads to a boating accident, you can file a claim against the rental company. On the other hand, if a negligent operator injures you and your family, you can hold them liable for the accident.
Sometimes, reckless passengers can distract operators from fulfilling their duties. The passenger can be held responsible for any injury or damage they cause when this happens.
Admittedly, determining liability in California boating accidents is hard. Water could erase traces or evidence from the incident. 
Work with a lawyer specializing in boat accidents If you don't know who should be liable for your injuries.
Hire A Reputable Boat Accident Lawyer Today
A boat accident lawyer can help you determine who should be liable for any California boating accidents. They'll conduct their own investigation and work with expert witnesses to build you a strong case. 
Dealing with your injuries alone is challenging enough; imagine how harder recovery will be if you go through the filing process alone.
Adamson Ahdoot is a full-service civil litigation firm with over 100 years of combined legal experience handling boat accidents in California. With our help, you can trust that the best lawyers will handle your case with the intimacy and attention to detail of a boutique firm, with the expertise of a larger one.
Our team will help you file a fatal boating accident claim and increase your chances of winning a favorable outcome. Additionally, we promise to guide you through this difficult time in your life. Our lawyers will support you every step of the way, from gathering evidence to negotiating your claim.
Furthermore, we proudly serve a diverse clientele with their car accident cases and offer free English and Spanish consultations. Call us at (800) 310-1606 and start building a robust claim today.
Client-First Approach
Above all else, our clients come first. We go above and beyond to obtain the highest level of compensation possible.
Meet Our Attorneys
Multi-Focus Law Firm
Adamsom Ahdoot has successfully executed a plethora of personal injury cases.
Cases We Handle
Get in touch with our firm
Our team can better advise you on your legal options once we receive any available evidence about the incident.
Take Action Now