Negligent Medical Services, Deadly Baby Toys, and Sexual Harassment Among Police Officers
California's March News Round-Up Features Injury Claims for Multiple Cases Involving Premises Liability, Police Misconduct, Sexual Abuse, and Defective Products
The beginning of spring has been loaded with interesting news. The California personal injury legal field has had many important political, social, and cultural happenings in March 2023. However, society can't help but talk about the weather conditions that are plaguing the West Coast. Despite entering a warmer season, the state continues to receive historic rainfall and storms since late December. It is estimated that as much as 78 trillion liters of water have fallen during winter.
But, beyond the damage to property and personal injury caused by the bad weather, other shocking news has made the front pages of the Californian press. Among the most notable was the increase in security in the Los Angeles metro in the wake of the current crime wave.
This month has been full of news about defective products being recalled. This is the case, among others that we will see below, of Hyundai or Kia. These automobile companies have had to recall almost 600,000 vehicles due to fire hazards. But not only the big auto corporations have been in trouble. A Fresno man is suing Polaris for defectively manufacturing his Slingshot vehicle. The victim experienced serious injuries.
Likewise, March has brought striking news related to police misconduct or premises negligence. Among them, two drug-related cases stand out: from a San Jose police officer who distributed fentanyl, to a group of 12-year-olds who got sick after consuming marijuana gummies at school.
California Personal Injury News Highlights for March 2023
In this blog post, we'll share with you the latest news from California. Some of the notable cases include sexual harassment among members of the police department, negligent deaths by a group of officers, and dozens of police chases that have resulted in fatalities. In addition, we will also see many defective products and negligent situations that have caused damages and injuries to several victims.
If at any time you are identified or have experienced a similar situation, do not hesitate to ask for legal help.

Several Health Care Centers in the Eye of the Legal Storm
Practice Area: Premises Liability
Particularly noteworthy are the numerous facility negligence claims that have come to light in California this month. With the worst of Covid past us, but the threat still present, a claim has been filed against a nursing home for negligence. The lawsuit alleges felonies for actions that took the lives of 14 residents of the center. According to the allegations, proper preventative health measures were not taken.
Similarly, a Southern California couple has brought a lawsuit against a fertility clinic for fraudulent concealment of information. The plaintiffs accuse the center of lying after successfully achieving treatment by transferring an embryo carrying a rare stomach cancer gene. Those responsible allegedly falsified records to cover up the error. Now this child will live their life with this rare defect.
However, not all premises liability cases involving injuries in California in March 2023 have been related to medical services. In fact, the following accident represents one of California's largest financial awards in this practice area. A San Diego student has received $46 million following a devastating injury while training. The victim, who was practicing beginner jiujitsu, was left quadriplegic after his instructor performed a maneuver on his neck.
Lastly, as we always say, celebrities are not spared from accidents either. Matthew McConaughey and his wife, Camila Alves, experienced extreme situations during an international flight. Although the famous couple was not injured, the intense turbulence left up to seven people injured. Apparently, the plane suddenly fell twice in half a minute. The images released by Alves are undoubtedly terrifying.
Production Faults That Cause Fatalities
Practice Area: Product Liability
Various automakers issued press releases warning of car defects. Although this month comes with more recalls than usual, the problems are generally the same: Nissan recalled 800,000 cars for engine malfunctions; Ford has warned one million cars might have brake problems; and Honda warned of 500,000 vehicles having seat belt defects.
Although the automobile companies have not collected any reports of injuries related to these mishaps, other companies have been responsible for manufacturing products that are harmful to people's health. This has been the case with Calico Critters Pacifiers and Bottles. The company is recalling more than 3.2 million children's toys due to choking hazards. According to the Consumer Product Safety Commission (CPSC), there are three incidents related to these products. Two of these, involving a two-year-old and a nine-month-old child, resulted in fatalities.
Other Injuries and Hazard Warnings
On the other hand, failures or malfunctions of some household products have also caused problems. About 82,000 office chairs sold at TJ Maxx and Marshall's have had to be recalled immediately. The CPSC has alleged that their use carries a risk of injury after 10 cases have already been reported.
One product that has not caused injury to anyone, thanks in part to the FDA's good work, is hand sanitizers from Midwest Cleaning Systems. The agency has issued a serious injury risk alert. The problem is due, according to the agency, to the presence of methanol. This can be toxic if it comes in contact with the skin or is ingested.
Landlords Sued for 27 Offenses of Sexual Harassment of Female Tenants
Practice Area: Sexual Assault or Abuse
This practice area is plagued with accidents involving victims who fail to bring perpetrators to justice. The increase in sex crimes in recent years and the lack of sufficient resources to find the perpetrators are some of the reasons. The same happened in West Hollywood in mid-March. A woman was waiting for the bus when she was sexually assaulted by a man who managed to flee. This area, over the past few years, has ranked as one of the areas with the highest rate of sexual assaults in Los Angeles County.
Fortunately, in many other cases, the police do manage to bring the perpetrators of these heinous acts to justice. One example is Christopher Eduard, a child sex offender. This California resident was arrested after assaulting two girls in Orange County.
Sexual offenders or stalkers often have unstable profiles. While many try to go unnoticed, others use their authority to carry out these crimes. That has been the case with the manager and owners of several rental properties in California. Since 2011, they had sexually abused and harassed dozens of female tenants. According to the victims, they threatened to retaliate against their tenancy if they refused any act. Now, the Department of Justice has obtained sufficient evidence and has filed a 27-count criminal complaint.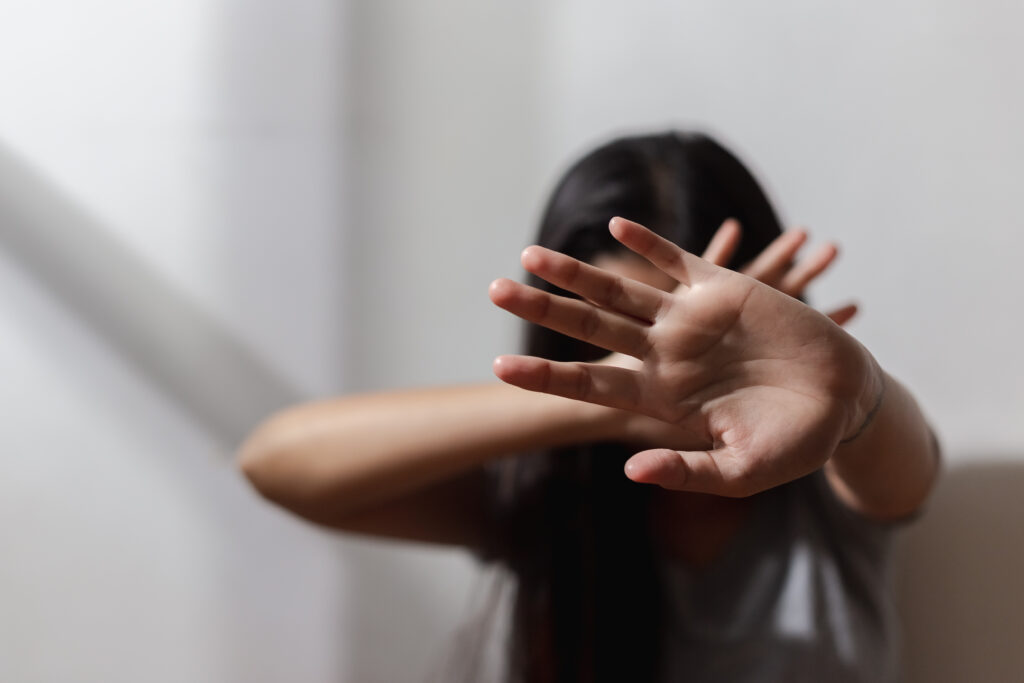 Sexual Assaults in Prisons and Fatal Police Misconduct Cases
Practice Area: Police Misconduct
And, although the following news could well be placed in the previous section, the truth is that they are part of police misconduct. In this case, we are talking about two cases of sexual harassment among members of the California police. The first comes from an LAPD sergeant who has accused her department of sexual harassment. As she states, the perpetrators then attempted to cover up the evidence. The officer cites that, following the complaint, her supervisors attempted to suspend and demote her.
The second case concerns a former prison officer who was sentenced to 10 years in prison for sexually assaulting a female inmate. The prisoner, who was in quarantine for COVID-19, was attacked by the supervisor while she was in bed. Despite lying to his superiors about the events that occurred, he pleaded guilty to the crime.
On the other hand, the family of Antonio Ibañez has filed a wrongful death lawsuit against the Montclair Police. The man, who was attacked with a Taser and batons, appeared to be on drugs at the time of the incident. The violent police confrontation left Ibañez brain-dead for several weeks until he died. Lastly, national highlights include the arrest of seven officers for the murder of an inmate. The inmate, who was going to a psychiatric center, was in judicial custody when he died of asphyxiation due to the excessive use of force by the agents.
Police at Fault for Dozens of Injuries and Several Fatalities in California
Practice Area: Traffic Accidents
Police have also been implicated in numerous traffic accidents. These incidents not only involved personal injury, but also left several fatalities in California during March 2023. Most of them were caused by police chases. In Los Angeles County alone, police were engaged in three chases that resulted in 13 injuries and one fatality. In the Bay Area, the mother of a six-year-old boy was killed, and her son was injured. Apparently, a suspect crashed his car while fleeing from police in a chase.
At the same time, other traffic mishaps have claimed the lives of several people, injuring many others. While we cannot count the number of incidents that have occurred on the road this month, we can be alarmed by the increasing number of accidents that occur due to distracted and reckless driving. The most lethal incident in recent weeks occurred on Highway 71. A wrong-way car caused a multi-vehicle accident that resulted in four fatalities.
Injured in an Accident Due to Someone's Negligence in California? Speak with Our Attorneys Today
The injury and death cases that occurred in California in March 2023 will leave their mark on the victims and their families. While many of these victims know their rights and take legal action against the perpetrators, many others let the perpetrators go free. This happens, in large part, due to a lack of knowledge or fear of initiating a major legal process.
At Adamson Ahdoot, we want to let all victims of personal injury accidents know that we are here to help. With over 100 years of combined legal experience, we have experienced many unfair situations in thousands of cases. That's why we want to treat our clients with the sensitivity, determination, and empathy they deserve.
If you or a loved one has been injured in an accident, do not hesitate to contact our attorneys. With a bilingual team in Spanish and English, we are available to speak with you 24/7. Call us today at (800) 310-1606 to schedule a free initial consultation.
Client-First Approach
Above all else, our clients come first. We go above and beyond to obtain the highest level of compensation possible.
Meet Our Attorneys
Multi-Focus Law Firm
Adamson Ahdoot has successfully executed a plethora of personal injury cases.
Cases We Handle
Get in touch with our firm
Our team can better advise you on your legal options once we receive any available evidence about the incident.
Take Action Now